The first association with Land Rover Discovery that comes to mind is a car that will go anywhere, cope with all conditions and at the same time provide adequate comfort and safety. is this true? We looked at the "10 surprising reasons" announced by the manufacturer.
Before looking at the promises of the manufacturer, a few words about the car we tested. The fifth-generation Discovery after the facelift can be loved. Going to the so-called curvature has done well for the body, which no longer resembles a minibus, although it can carry 7 people. The edges known from long ago have disappeared, thanks to which the car has gained beauty and lightness despite the weight of more than 2 tons. 21-inch wheels, with 5 tone and All Terrarin tires along with Lantau Bronze body color and black inserts create a neat whole. We brought a Land Rover Discovery during the trip horse stables in Bielin (Pomorskie Voivodeship) using roads, expressways and local roads, and on site, parts of sandy forests. More than 1000 kilometers traveled allowed us to confirm the "10 surprising reasons" mentioned earlier.
1. Ready for any challenge
Land Rover Discovery is ready for any challenge. The spacious interior, solid construction, high ground clearance and 4 × 4 drive allow not only to drive well on asphalt roads, but also on sand, forest thickets or even overcoming small water obstacles (swimming depth according to the indicated indicator was even 0.9 m. )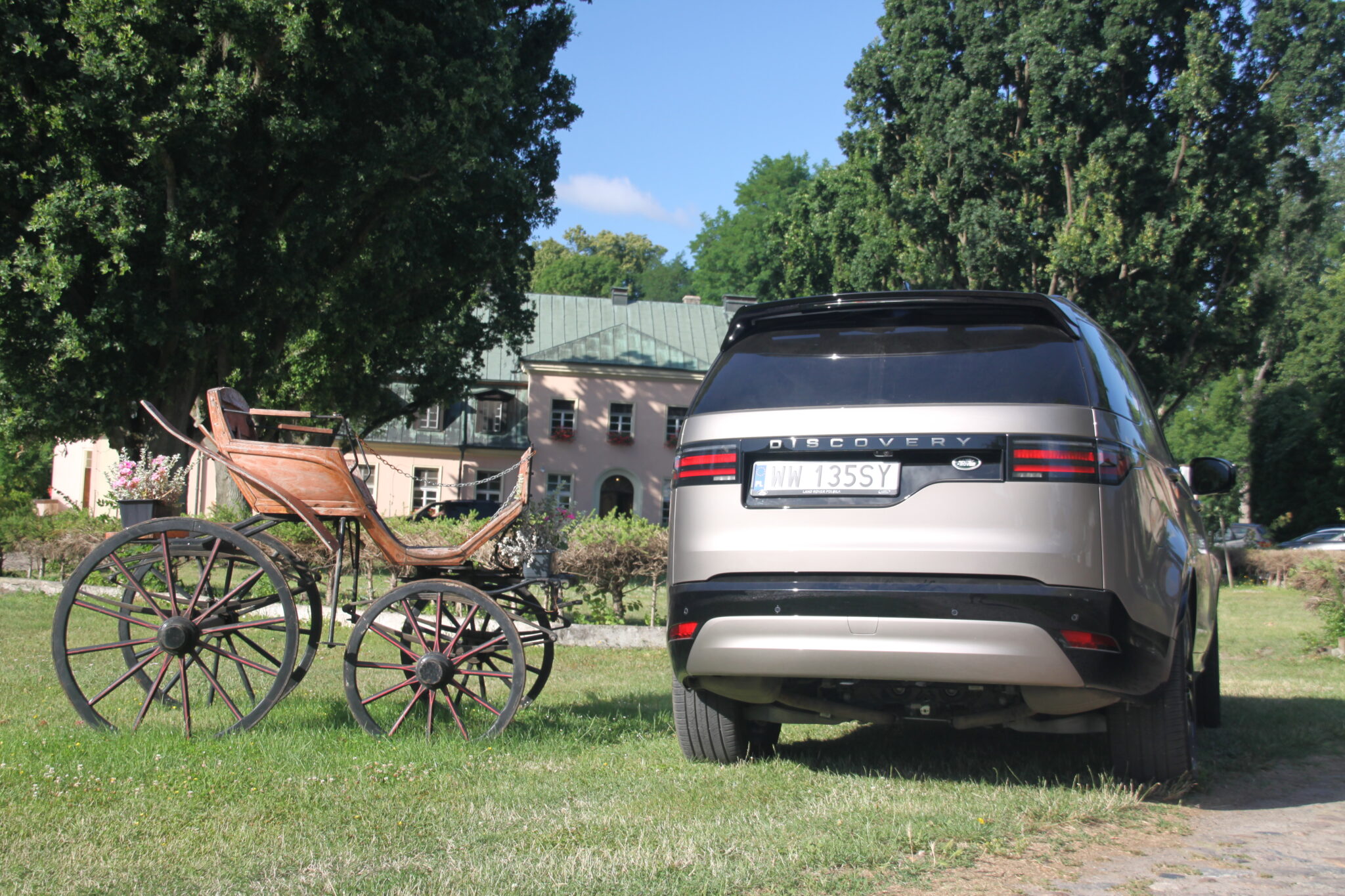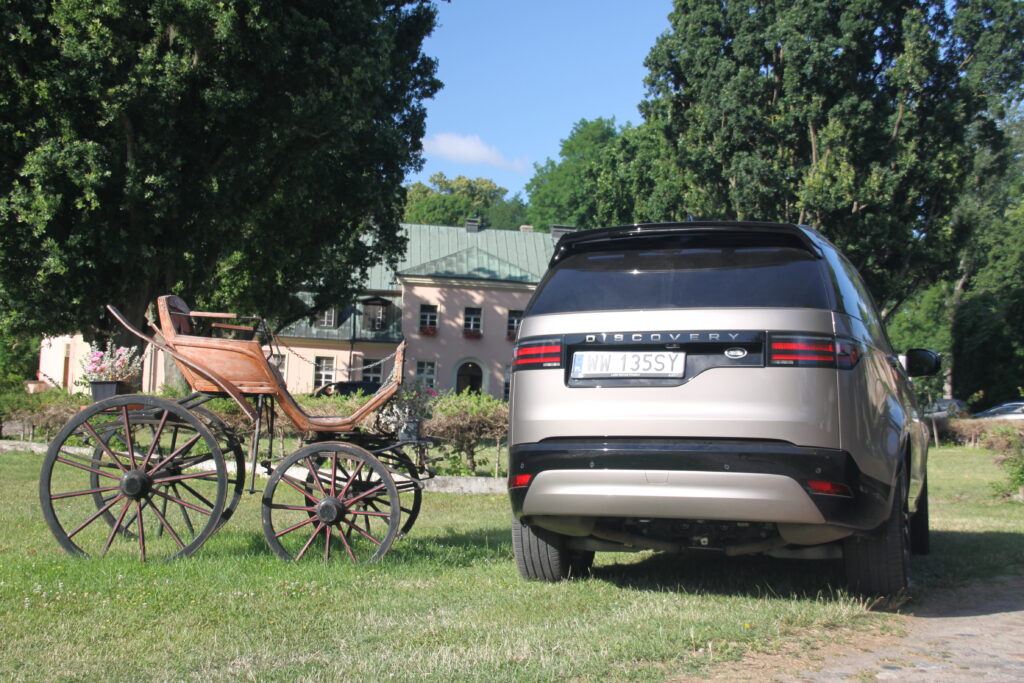 The car is ideal for towing a large trailer (up to 3.5 tons). Both Terrain Progress Control and Hill Descent Control come in handy off-road and on mountain rides.
2. Space for 7 people
Yes it is true. Even 7 people can travel comfortably, certainly rather short distances. This is generally an option as the 3rd row of 2 seats are more suitable for children but reduce cargo space.
Intelligent Seat Folding makes it easy and intuitive to fold the rear seats, so we can carry around 2,400 liters of luggage.
3. Touch screen with PIVI system
Electronics have also made their way into vehicles that until recently were considered off-road. The Pivi Pro multimedia system with an 11.4-inch touchscreen provides easy access to all important information and allows you to configure the car according to your needs.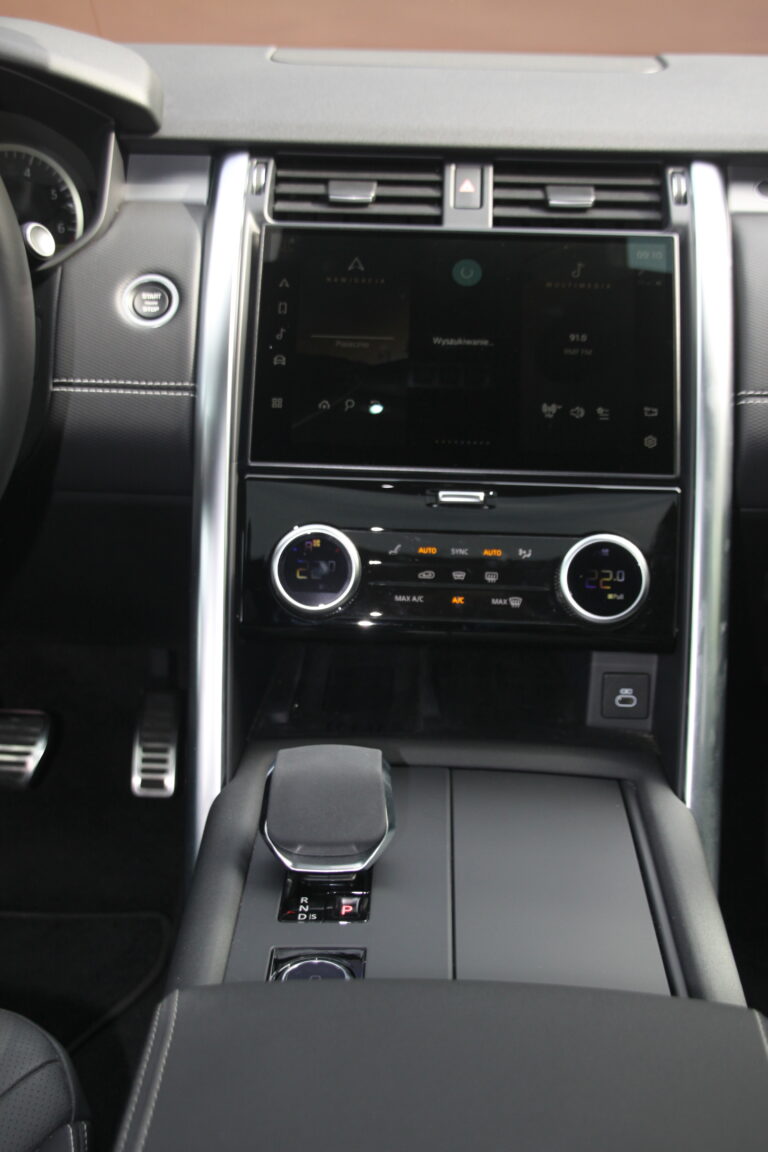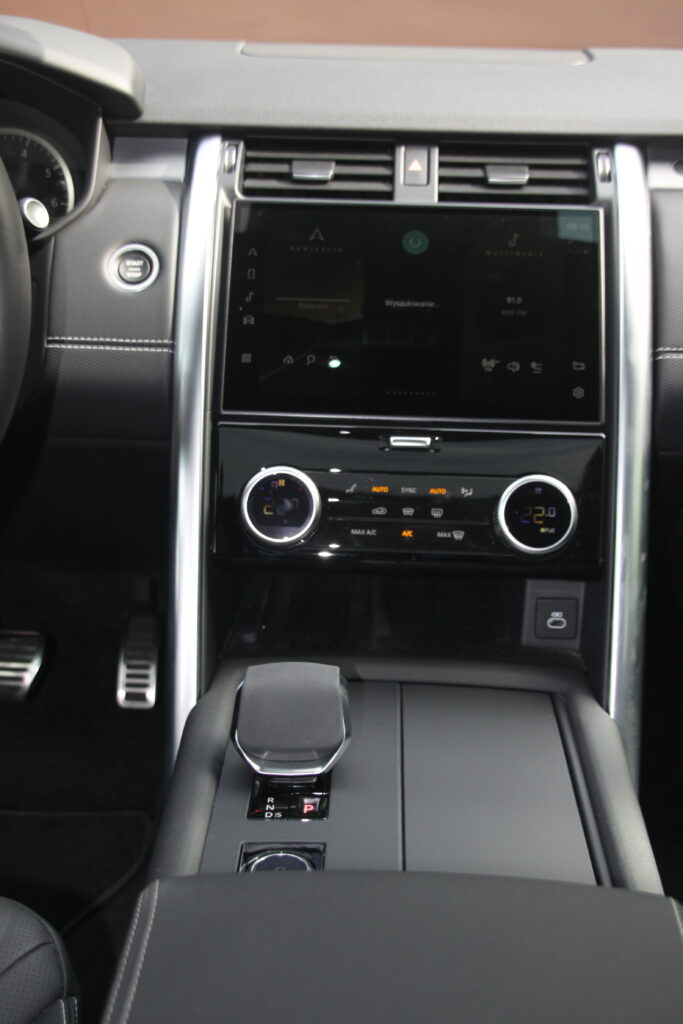 Especially off-road and when parking, the bird's-eye view with the ClearSight Groun View feature shows the road ahead through the transparent vehicle. System support and image quality are exemplary. It doesn't force you to pay more attention than necessary and it doesn't distract you from looking at the road ahead.
4. Modern engines
Our test Land Rover had a 300 hp 2.0-liter petrol engine with an 8-speed automatic transmission. Although we also have a choice of diesels (249 or 300 hp), I'd stick with the petrol. Fuel consumption on the road, despite the heavy weight and size of the car, is acceptable.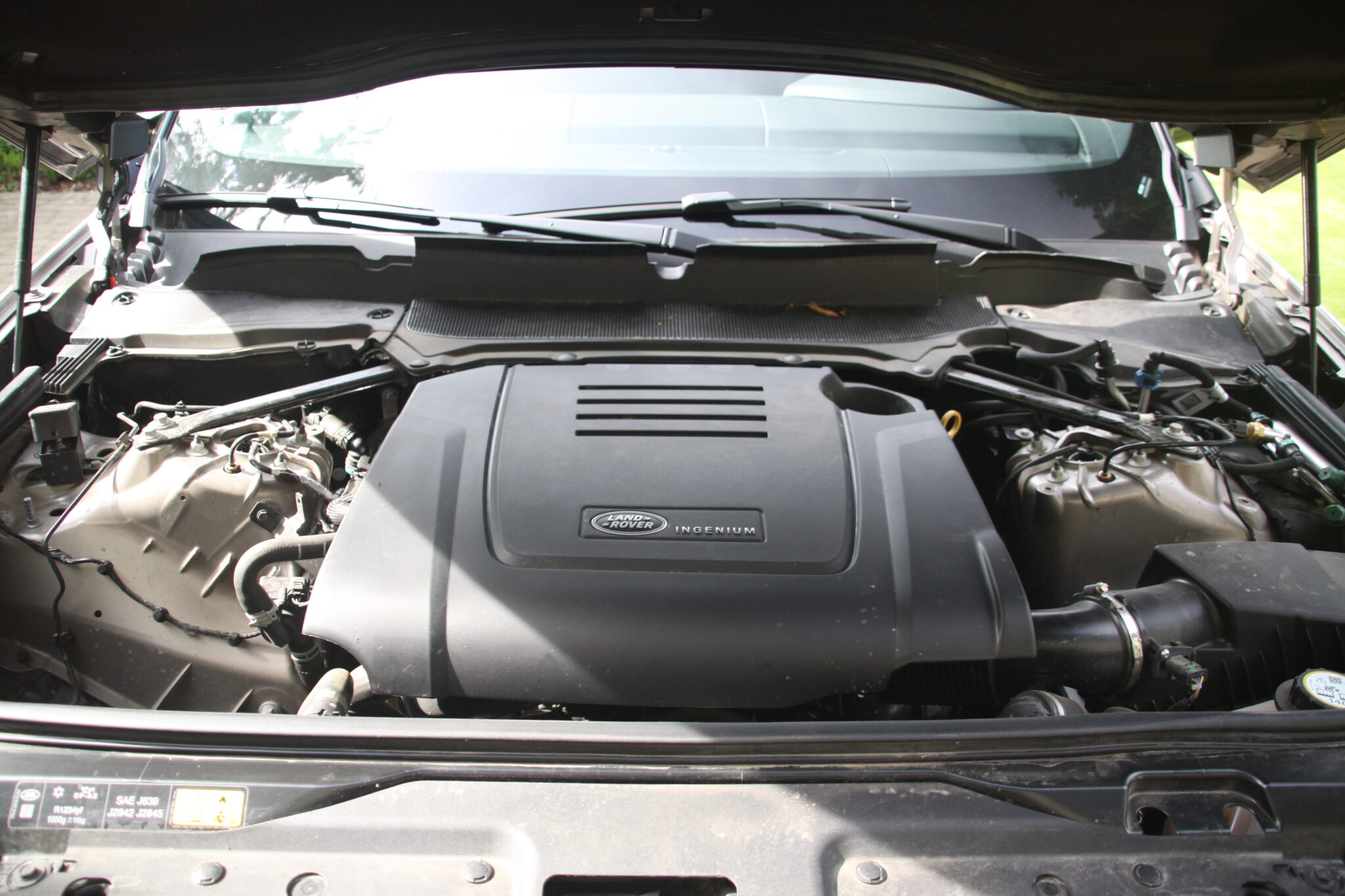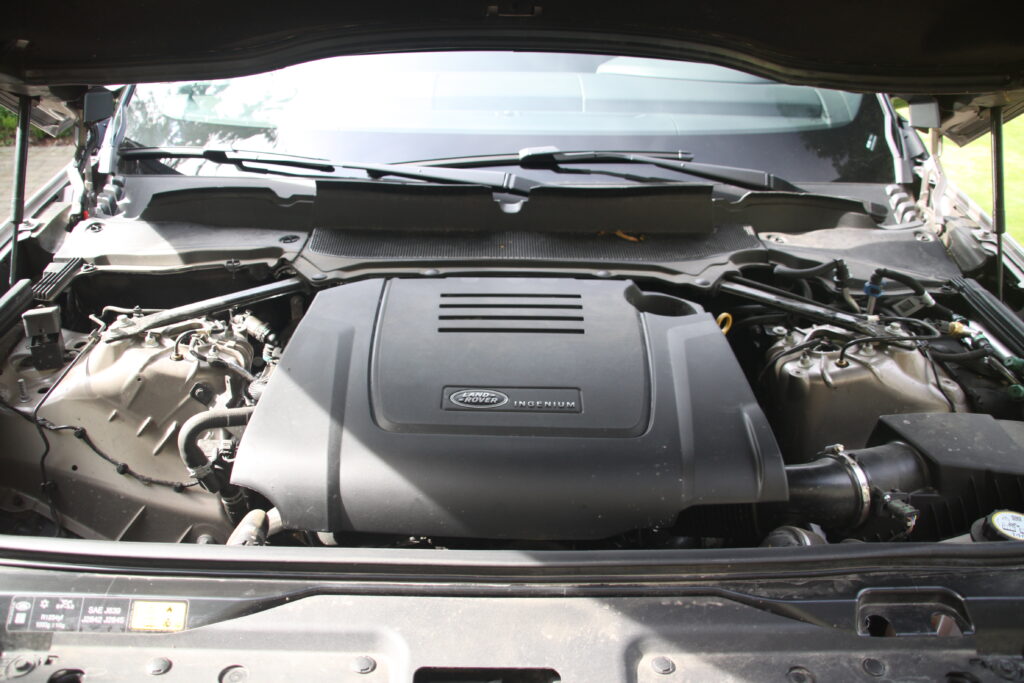 A mixed highway-highway-normal highway-light off-road route required 11.5 l/100 km from the engine. We will appreciate the advantages of a gasoline tank in our climate, especially during the winter, when it gives us the necessary heat inside. Wisely, it is not known for sports driving, we will not complain about problems with acceleration. But who drives the Land Rover Discovery…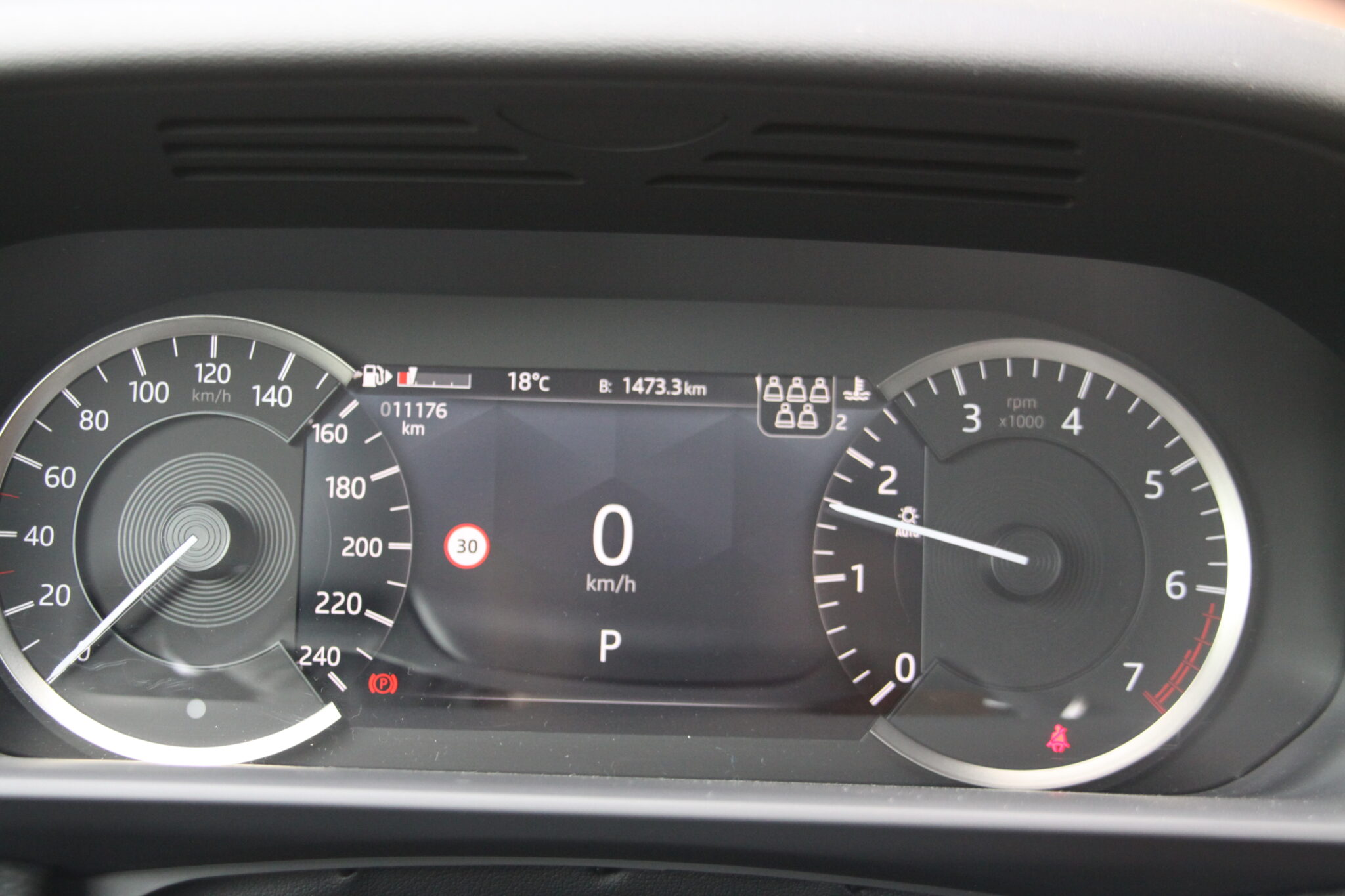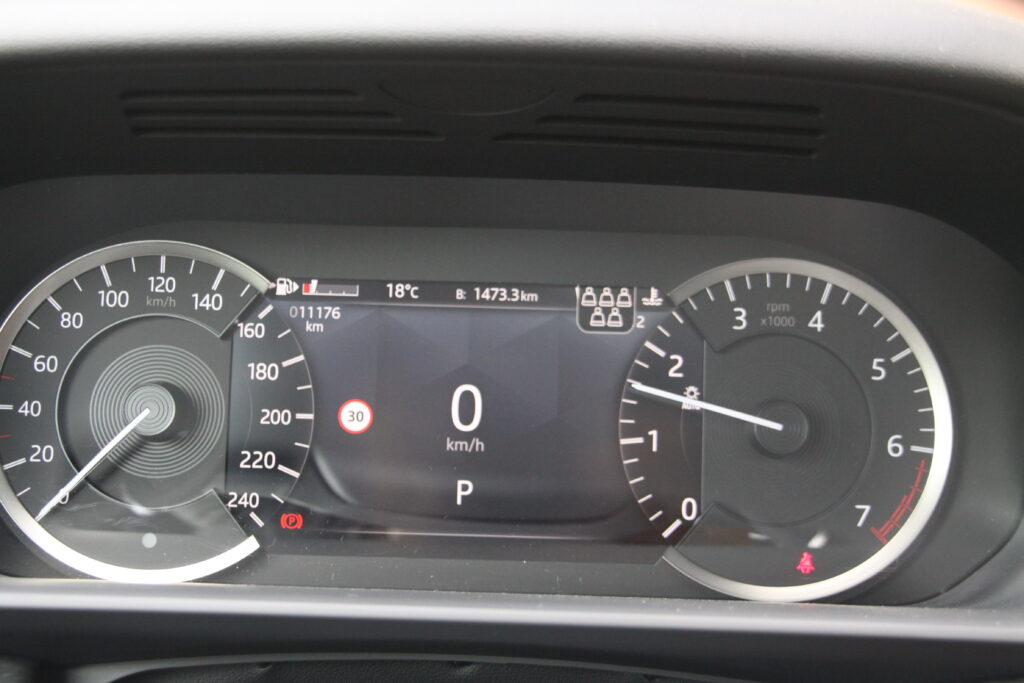 5. Friendly interior
Getting into the Land Rover and traveling with it, we can only complain about one thing – that you have to get off. Comfortable heated seats, insulation from external noise and an excellent sound system make the car feel like a well-equipped and designed home.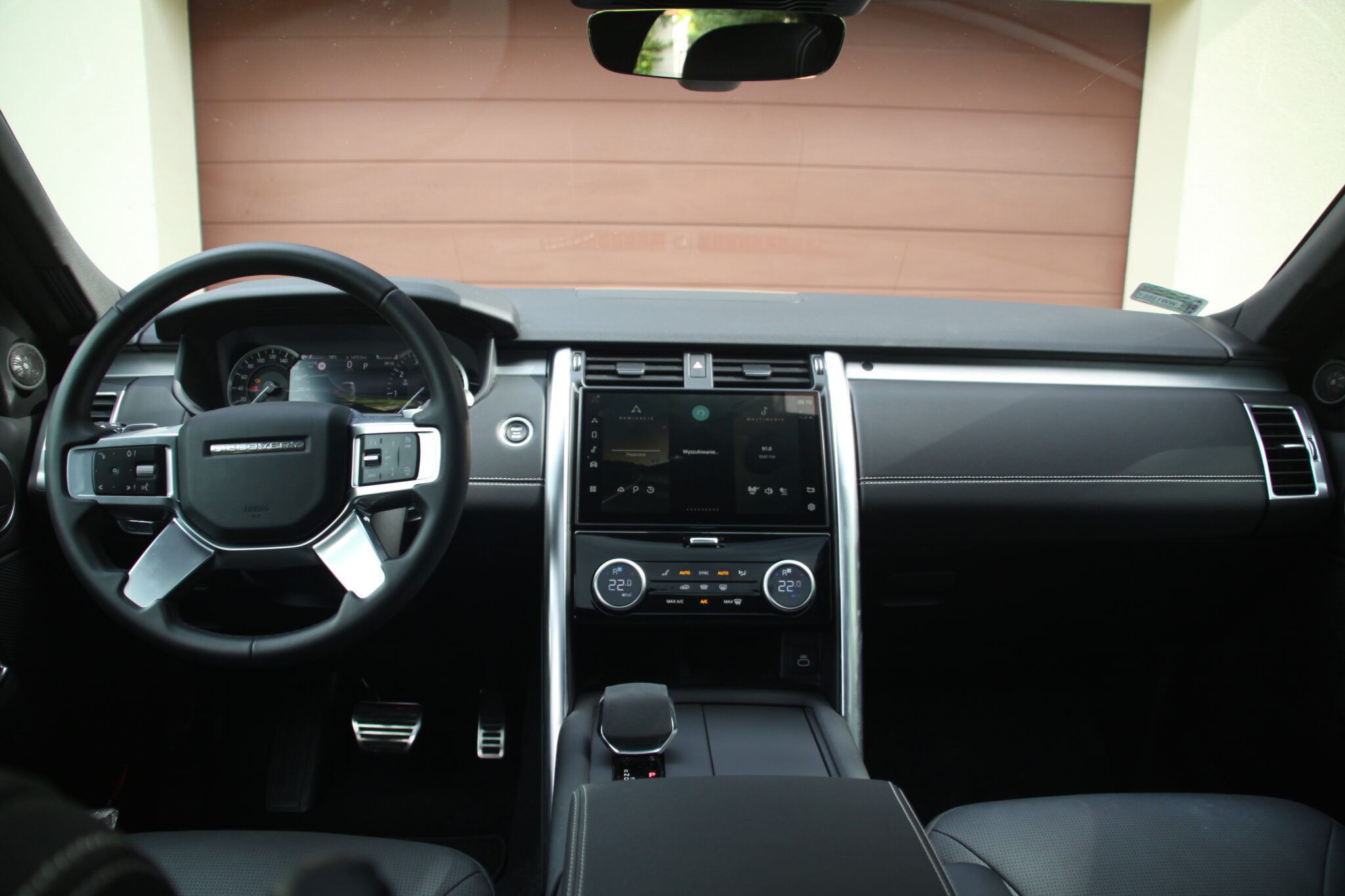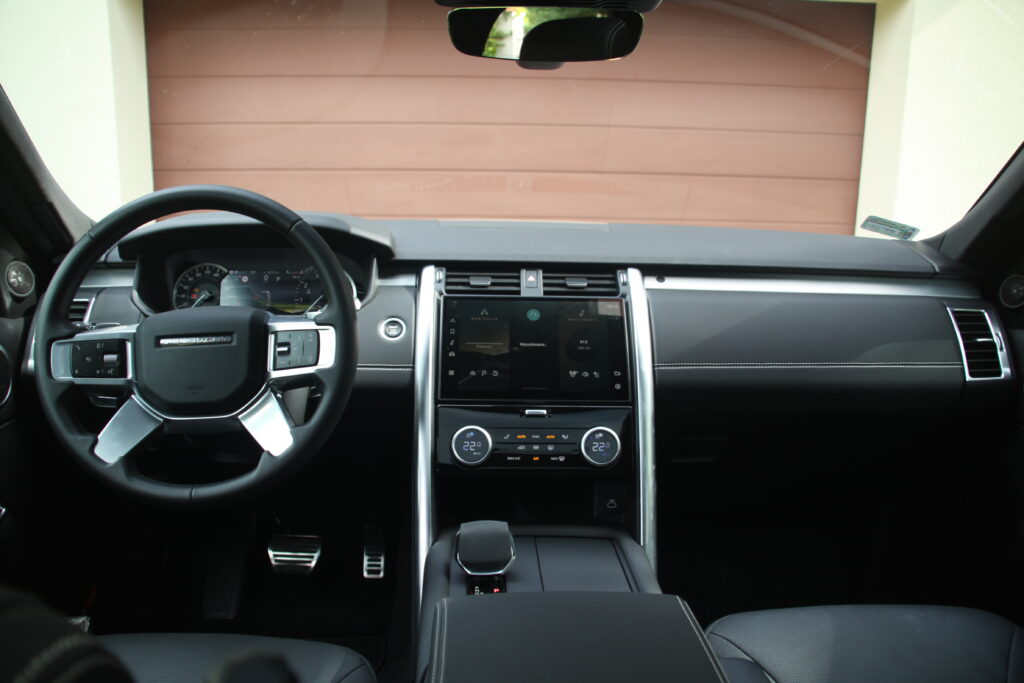 The driver, whose journey is always associated with great effort, descends even after several hundred kilometers with a sense of satisfaction – one can go further …
6. Integration with mobile devices
Land Rover Discovery is well prepared for the digital age. The Remote App allows you to remotely control certain vehicle functions before we hit the road.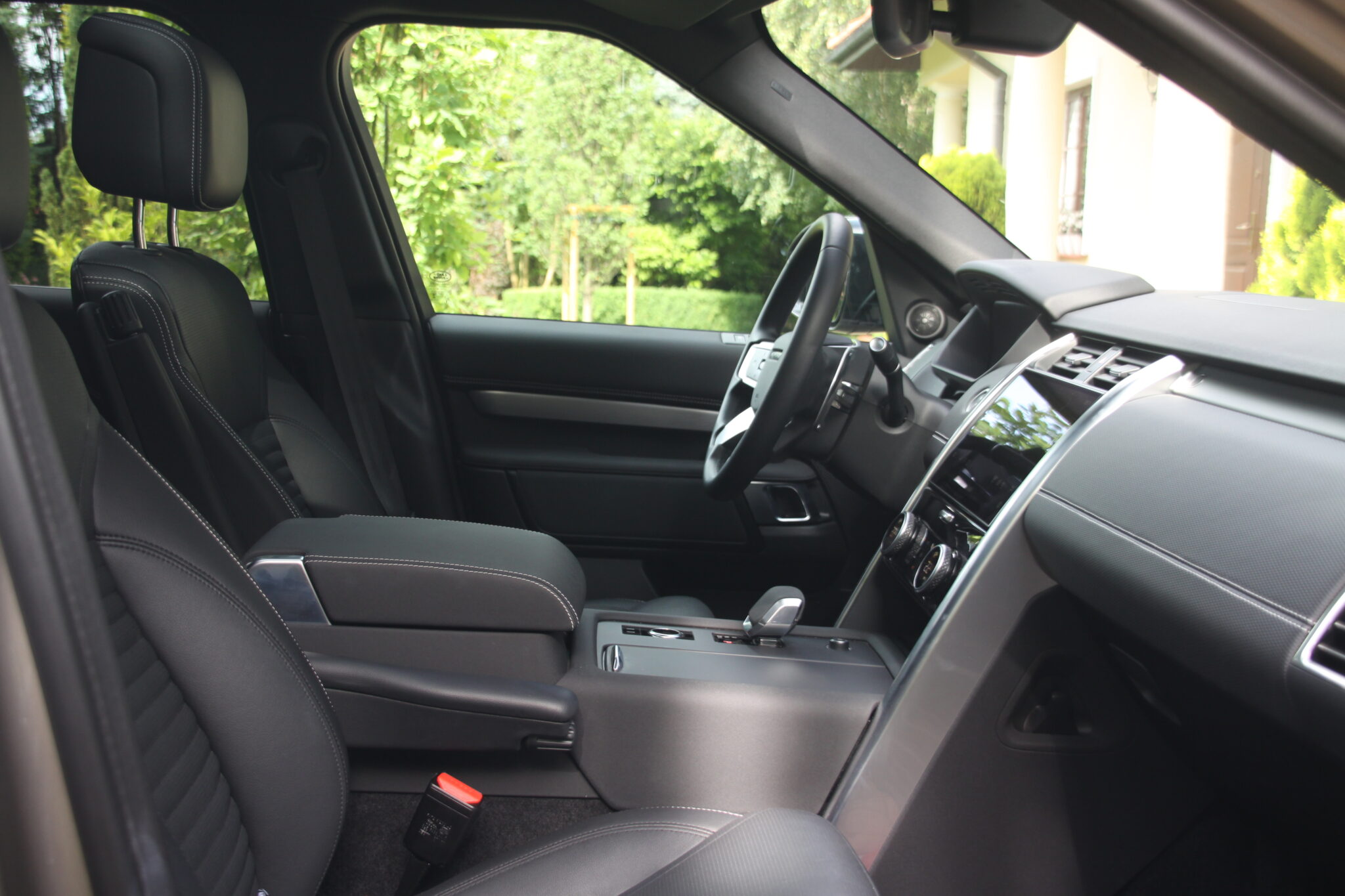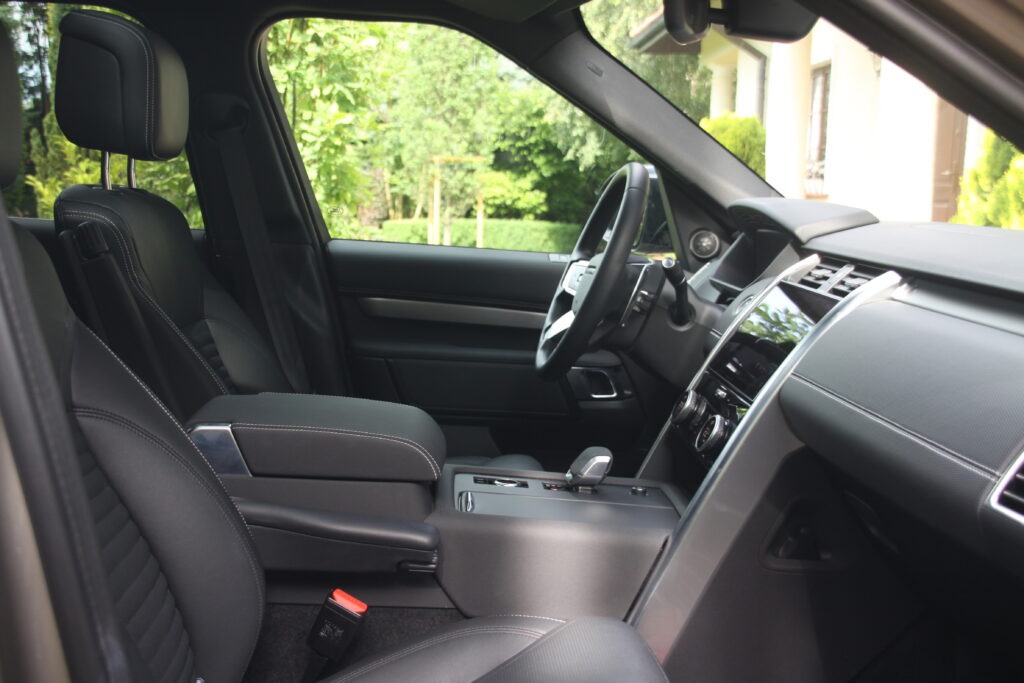 Connecting to smartphones that are essential these days (including the iPhone) is quick and easy. Passengers will appreciate the multiple charging points, including an optional wireless charger with range extender.
7. Off-road capability
There is no compromise here. Discovery can handle all conditions: snow, mud, sand and water. By controlling the 4 × 4 vehicle, the Terrain Response system will distribute the torque between the axles and the wheels so that you do not lose the necessary grip even for a short time.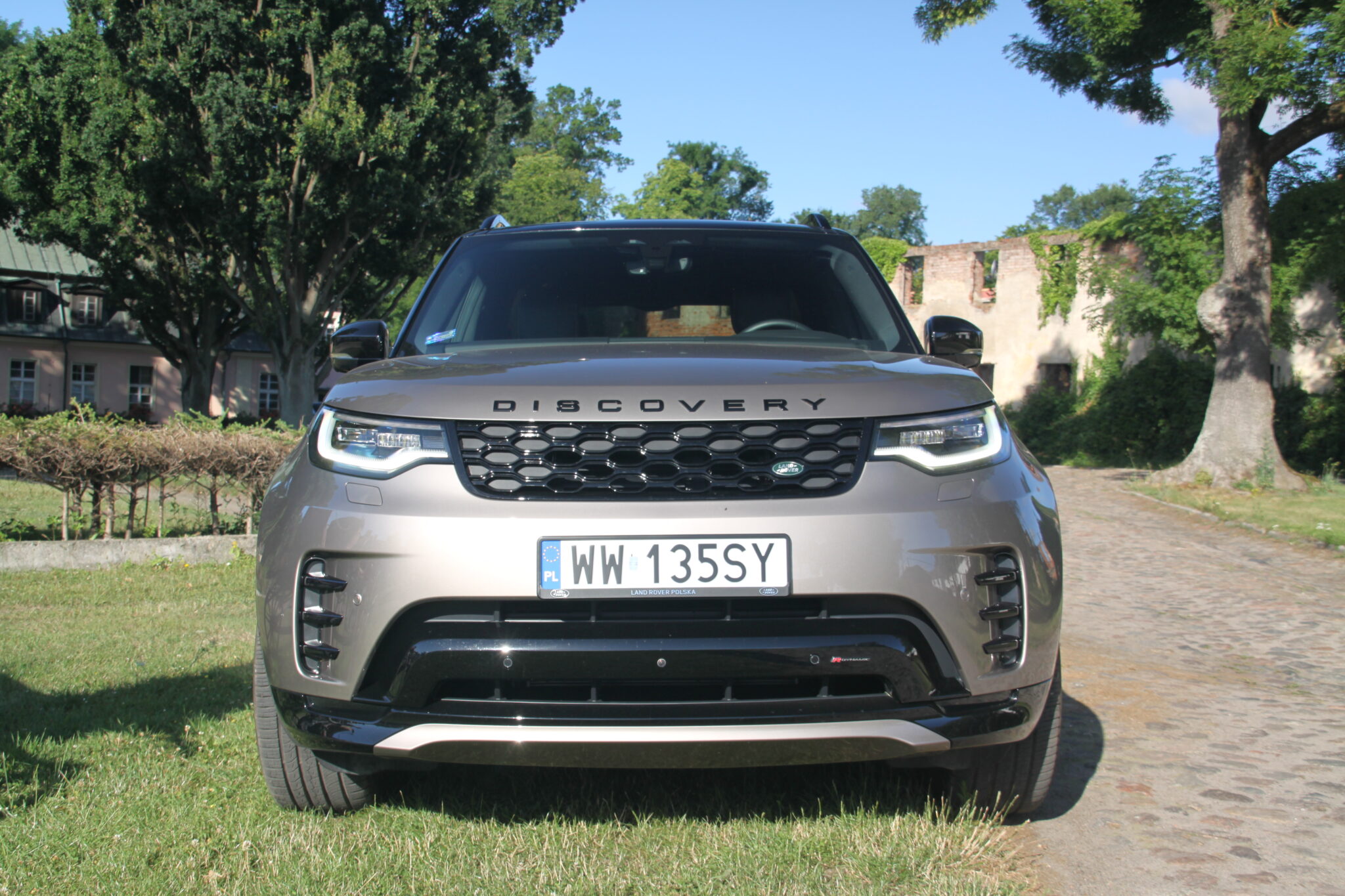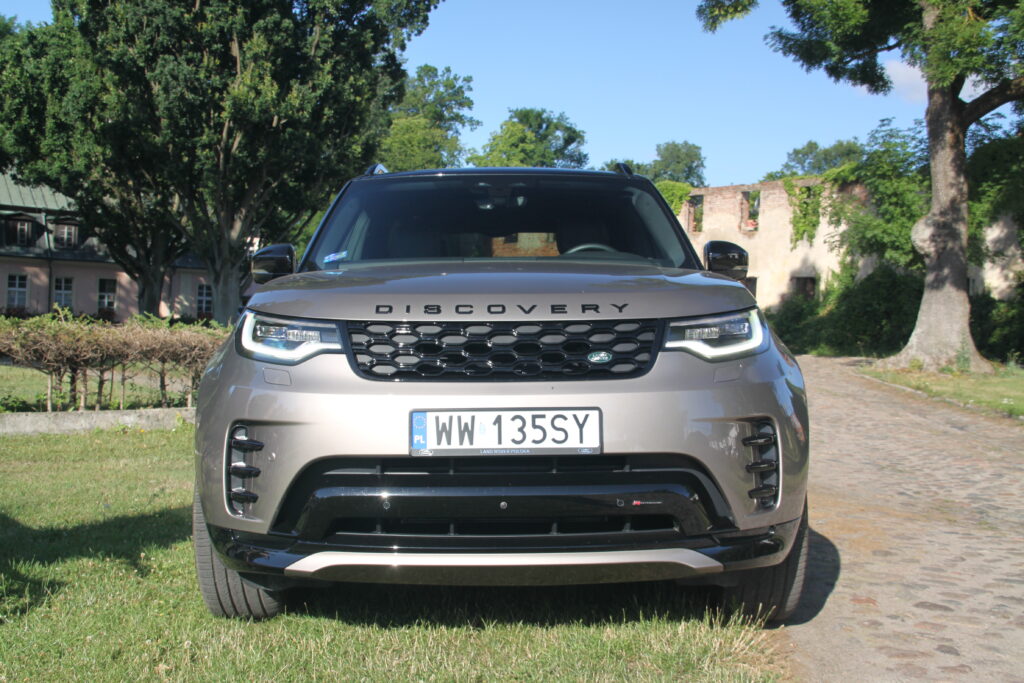 For the average user, it is not important how it works, as long as he can focus on maintaining the direction of travel. He can help himself by setting his own expectations. In addition, the car (its systems, for example, Wade Sensing) will warn you before crossing the limit (in this case, wading depth).
8. Trunk
Discovery is ideal for long trips and off-road trips. The flexibility and ease of organizing the interior (from 258 to 2391 liters of luggage) allows you to configure it according to your needs.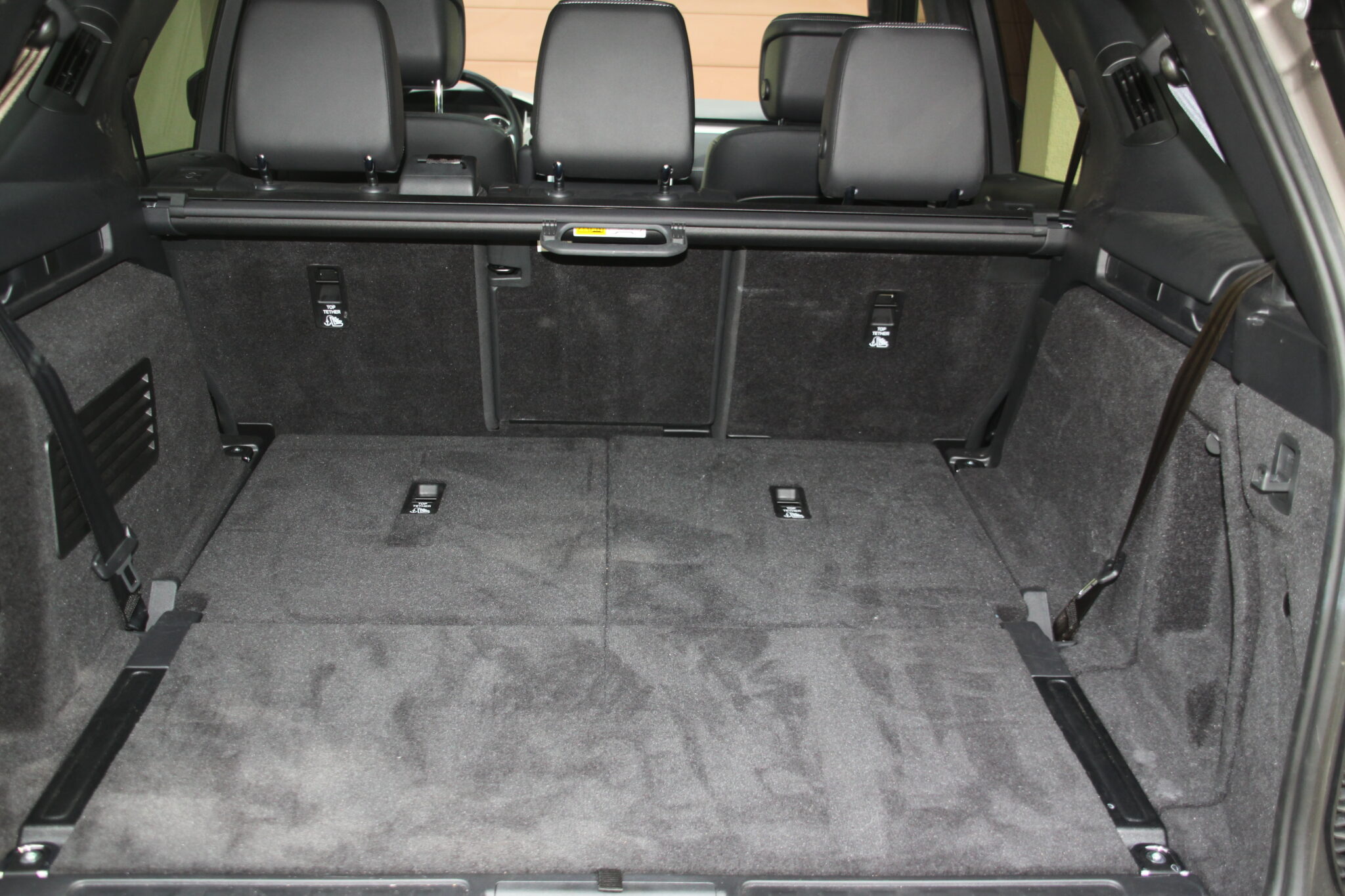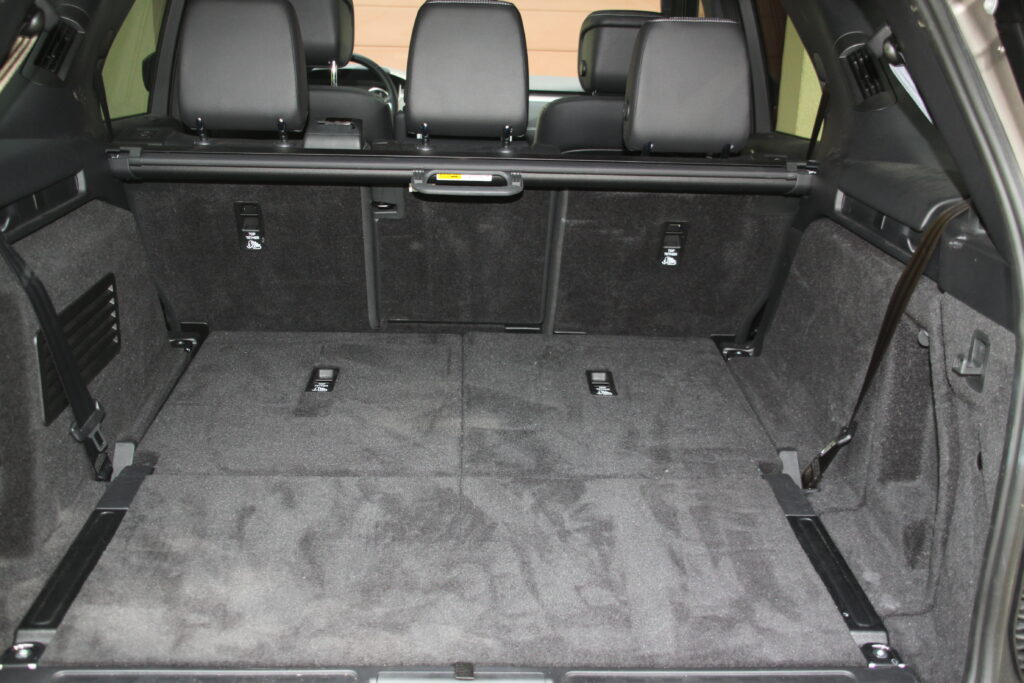 When stopping, the lower electric hatch will come in handy, in which we can not only sit, clear our luggage, but also prepare food.
9. Equipment
This stage is very rich. We have practical and beautiful equipment. We can, for example, add stylish side steps, a roof rack for transporting e.g. kayaks, and even a seat on the trunk lid so you don't have to take a tourist seat. For children, we have early safety seats, and for the "little brothers" washing equipment, mats, bowls and toothbrushes. Let's not forget about the sunroof, which not only illuminates the interior but also allows you to gaze at the sky.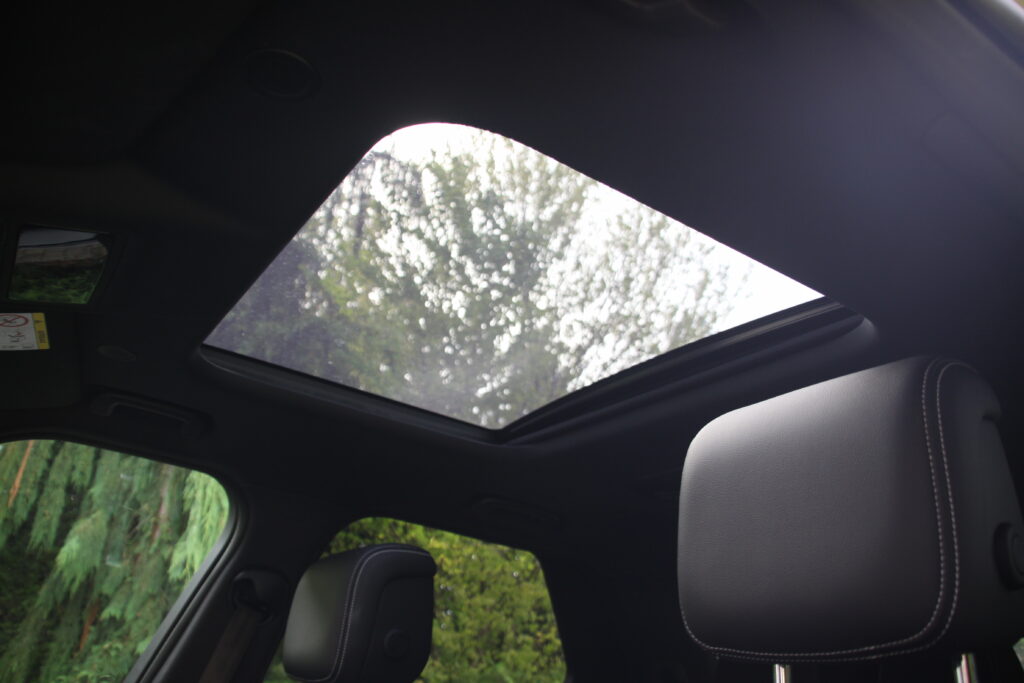 10. Convenience and security
This step should start the list, because the trip must first of all be safe. In terms of Detection, along with support systems, crash zones and airbags, even the Expert Monitor can help, which warns those who get out of a car or an approaching cyclist.
What do we need after the pleasure trip ends with such an event? The ability to automatically lower the car by 40 mm to facilitate entry and exit also helps. When we add retractable side steps, like in American cars…
SUMMARY
Land Rover Discovery is a car for people who value freedom and independence. You will travel comfortably and safely everywhere. 90% of what you will meet with your loved ones, even in the forest, by the lake or in the mountains, you will win without any problem. Is it worth paying almost PLN 400,000 for it? If we have, sure.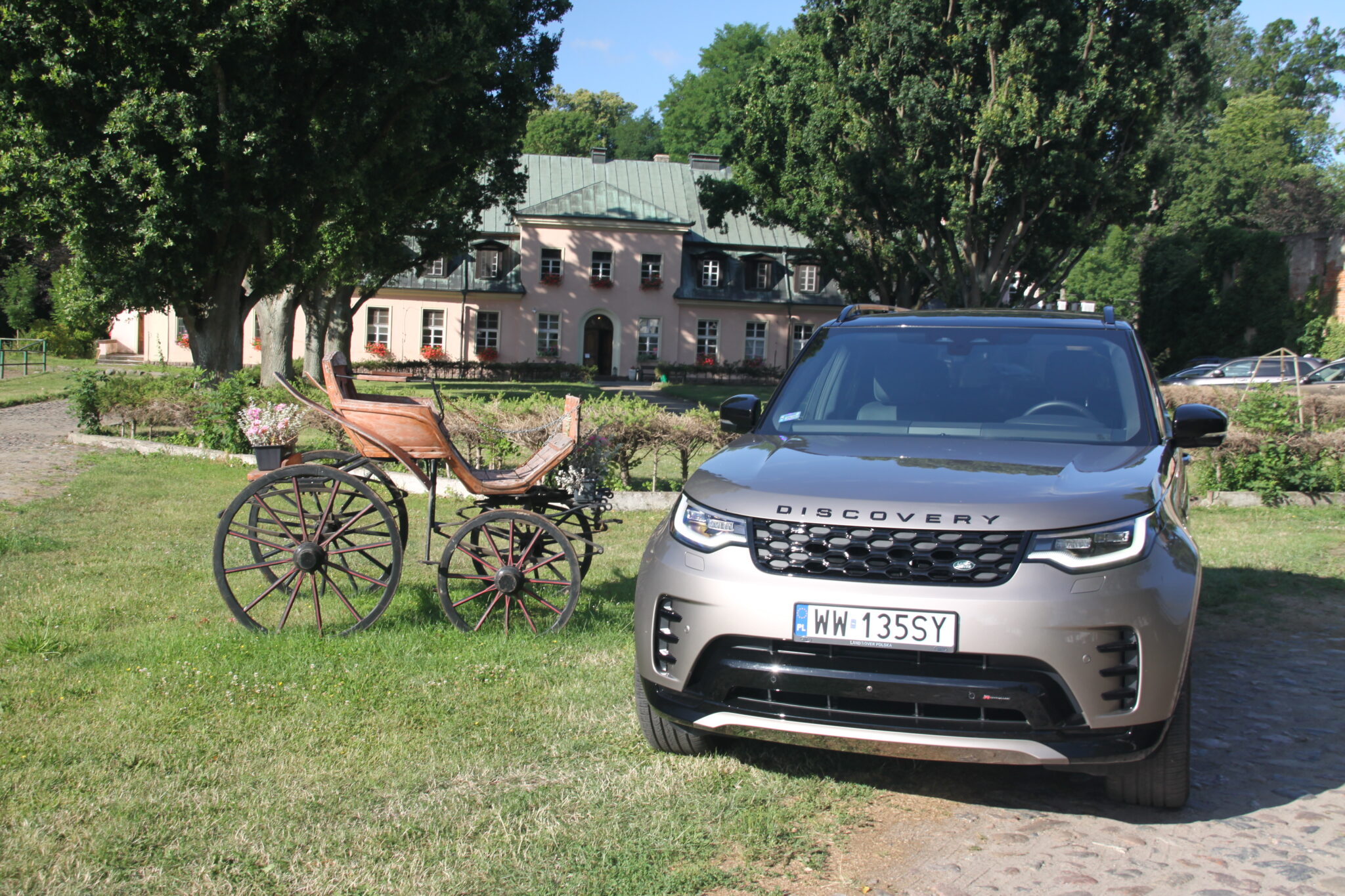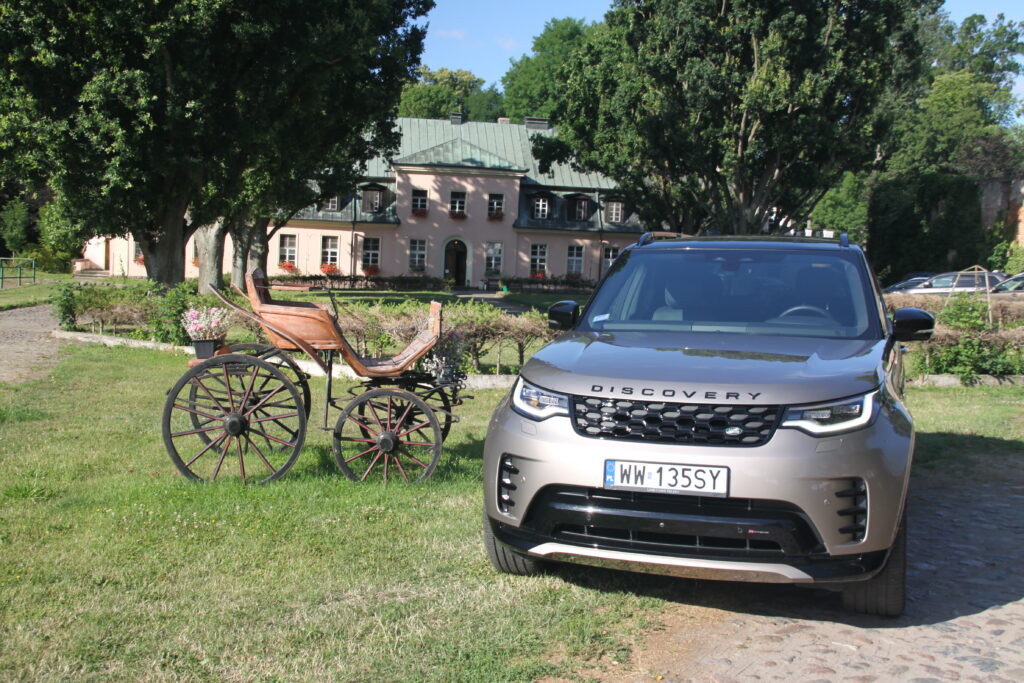 Richard Turski
picture. the author
Land Rover Discovery R-Dynamic SE
| | |
| --- | --- |
| Engine | Turbocharged, R-4, gasoline, 1997 ccm |
| Maximum power | 300 hp at 5,500 rpm |
| Maximum torque | 400 Nm at 1500-4000 rpm |
| Contagion | Automatic – 8 |
| Drive | 4×4 (AWD) |
| Height width height | 4956/2000/1846mm |
| The base of the wheels | 2923 mm |
| Permit | 285 mm |
| Stem capacity | 1137-2406 l |
| Fuel tank capacity | 90 years |
| Lose weight | 2209 kg |
| 0-100 km/h | 7.6 seconds |
| V-max | 229 km / h |
| Average fuel consumption (combined/test) | 11.0/11.5L/100km |
| Price | from PLN 330,300 (373,580 – test) PLN |