During the development of the Chrysler CCV, the American manufacturer looked at the Citroën 2CV. We are not only talking about the convex body design with round lights and a convertible canvas roof, but also about the surprisingly large suspension travel. This concept car, presented at the IAA in Frankfurt in 1997, was therefore intended as a budget model for the developing world. And the roads there are not better than in the United States.
It originally stood for 2CV CCV abbreviation of China Concept Vehicle. But Chrysler quickly changed the derogatory name to Compostie Concept Vehicle. And it's right, because the compost material from which the body was made, extracted from PET bottles, reduced the weight to a ridiculous 544 kg.
PT Cruiser
The Chrysler CCV was powered by a small 0.8 liter petrol engine. The air-cooled two-cylinder block produced an output of 25 hp with a maximum torque of just 49 Nm. So you were in the wrong place for great performances: the top speed was 113 km / h and the sprint from 0 to 100 km / h took 23.6 seconds.
The 2CV-like interplay of lines was drawn by Brian Nesbitt, the man who was also responsible for the exterior design of the Chrysler PT Cruiser. What was even more impressive was the extremely fast production method the Americans had developed: the CCV could be built in less than 7 hours, three times faster than was common for a compact car in the late 1990s.
Mercedes killer
The Chrysler CCV was not a concept car that was supposed to shine at international motor shows, it was not a design exercise that sought to evoke the modern Citroën 2CV. But a smart way to get as much car as possible for as little money as possible, built from recycled materials and intended for parts of the world where transportation is less common than in Europe or the US.
Production had already been given the green light, but a merger with Daimler halted the entire project.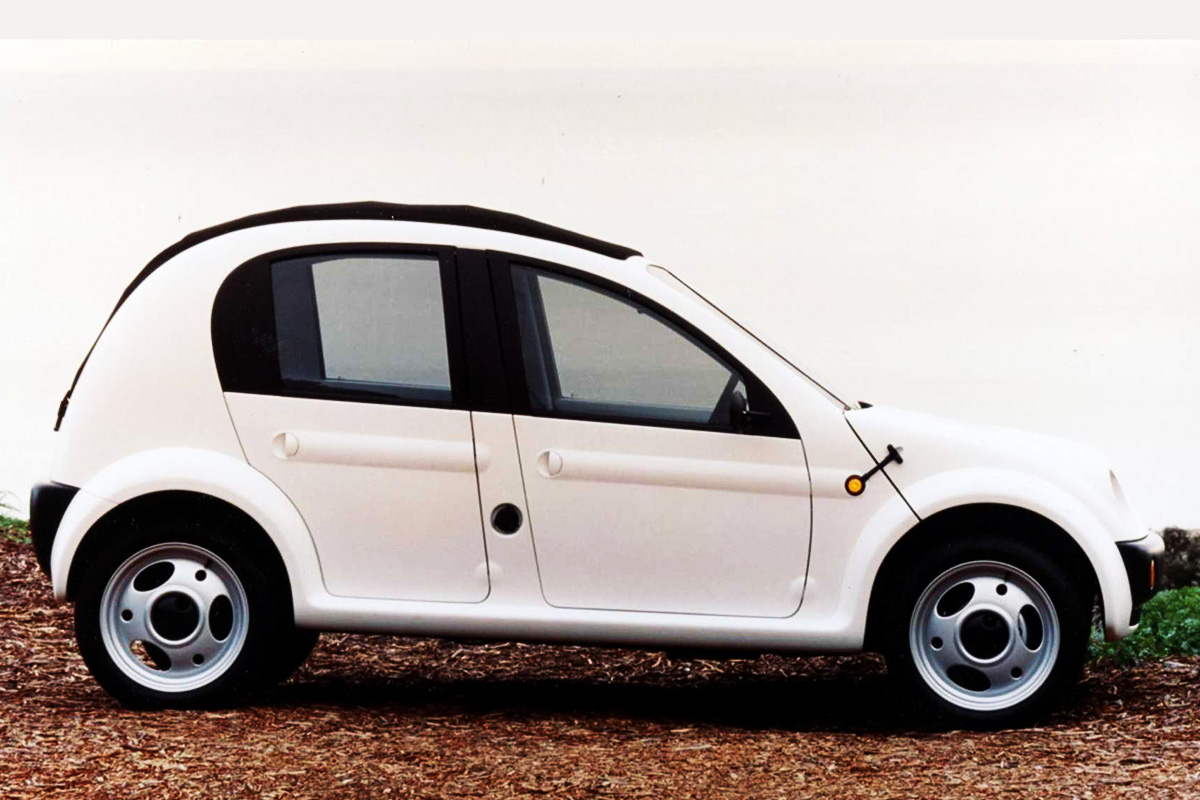 [ad_2]