Subaru's European sales are lagging behind, as only 19,900 units were sold last year. In contrast, more than 52,000 units were sold in Canada during the same period.
The release of the updated Outback in Europe has been significantly delayed and is only available with a 2.5-liter engine. In contrast, the updated Outback was already released in 2019 in other countries, with two different options.
The new Outback features a more spacious interior, higher ground clearance, and a significantly improved 2.5-liter engine that has undergone a 90% redesign.
Americans may be surprised to learn that the car that has been available in their market for several years is now being introduced in Europe. However, it is not uncommon for Japanese car manufacturers to introduce new models in Europe with a delay.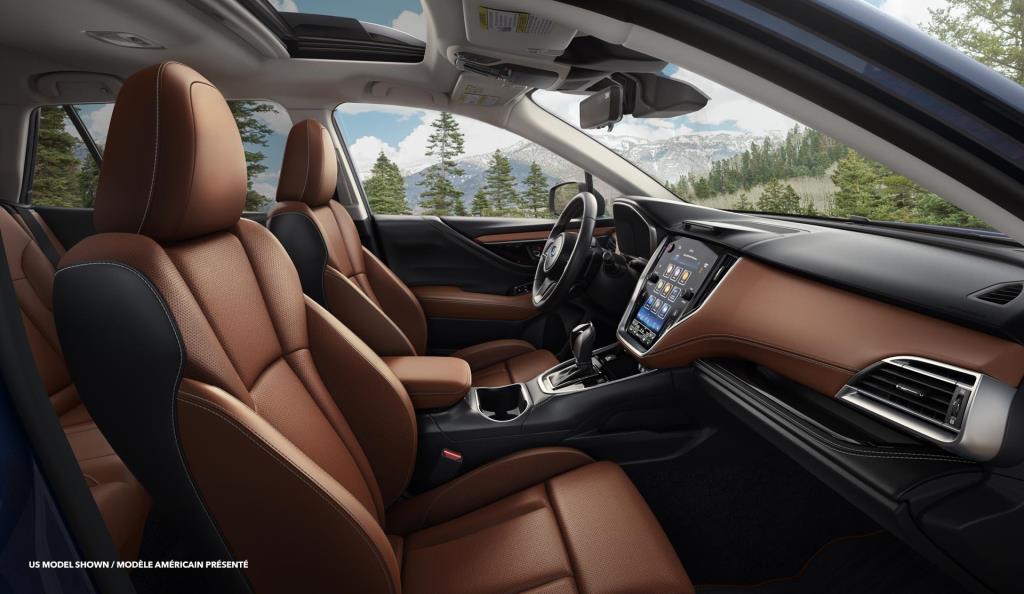 European market sales are closely monitored and companies want to ensure a respectable presence in the market. In 2020, Subaru sold more cars in Canada alone (52,100 units) than in the rest of Europe combined (19,900 units). The brand's sales in China were also relatively low, with only 22,000 units sold.
It remains to be seen if the new Outback model will improve sales in Europe. In the first two months of 2021, Subaru's European dealers sold only 2,400 units of the model, which is roughly equivalent to the number of cars that Kia sells in Poland in a single month.
Despite the low sales numbers, there are advantages to this situation. As a result, Subaru does not have to prioritize powertrain options and can instead focus on offering a unique, high-performance engine option for the new Outback in Europe.
The car is available with a traditional four-cylinder boxer engine (which has undergone almost 90% redesign) with a 2.5-liter capacity that produces 169 horsepower (182 horsepower in the US) and an average emission of 193 g/km (WLTP). Additionally, buyers can also opt for diesel, hybrid, and 2.4-liter engine versions that produce 260 horsepower and are offered abroad.
It is a powerful car that can accelerate to 193 km/h and it will take only 10.2 secs to reach 0-100 km/h. The fuel consumption is between 7.1-12.2 L/100km as per the WLTP standard.
To entice customers, Subaru is promoting the new Outback as the safest car in the model's history. The car is equipped with the next-generation EyeSight camera system which has a wide field of view and 11 advanced safety functions.
These include Advanced Cruise Control, Lane Departure Prevention, Rear Collision Avoidance, Intersection Collision Avoidance, and Driver Monitoring. In addition to safety, comfort is also a focus for the new Outback, with Subaru promising reduced vibrations from the steering system, seats, and floor, greater suspension travel, and better sound insulation, including the use of new sound-absorbing glass.
The new Outback has also reduced body tilt by up to 50% and improved stability which is expected to provide a more comfortable ride for passengers.
The new Outback also offers more space in the cabin, with an increase of 10.8mm between the seats and an additional 30mm of hip space. Additionally, the luggage compartment has been expanded by 23.9mm, providing an extra 10 liters of capacity for a total of 522 liters.
Subaru has also included new multimedia features such as the advanced multimedia system with Apple CarPlay and Android Auto, and the console has a large 11.6-inch screen in vertical orientation and wide borders reminiscent of older CRT televisions. All-wheel drive, a feature that is popular among Subaru fans, also gets an upgrade with the new X-Mode system that has two snow and mud settings.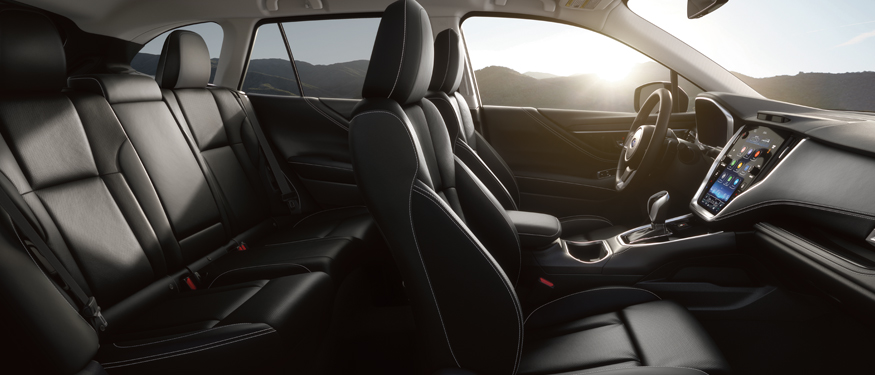 The car also features a large ground clearance (213mm) and a stiffer structure (70-90% depending on the category)
Finally, regarding the price, it starts at €43,900 for the Trend version and the Platinum version is sold at EUR 49,900. This price list is in Euros, and it is remaining the same as it used to be.