In a surprising turn of events, the upcoming 2024 Chevy Silverado EV Work Truck has exceeded initial expectations by achieving an impressive EPA-estimated range of up to 450 miles. This announcement comes after Chevy had previously projected a range of 400 miles for the base-level Work Truck trim.
The higher range of 450 miles per charge has been officially certified by the EPA, indicating the truck's exceptional performance in real-world conditions. It is important to note that the previous estimate of 400 miles was solely based on Chevy's internal calculations, whereas the new figure is the result of rigorous EPA certification.
While the exact reasons for the increased range are yet to be disclosed, Chevy's spokesperson emphasized that it was the outcome of comprehensive testing and development conducted over the past few months. The fleet-oriented Work Truck variant of the Silverado EV is set to be the first to hit the market, boasting remarkable specifications such as 510 horsepower and an impressive 615 pound-feet of torque.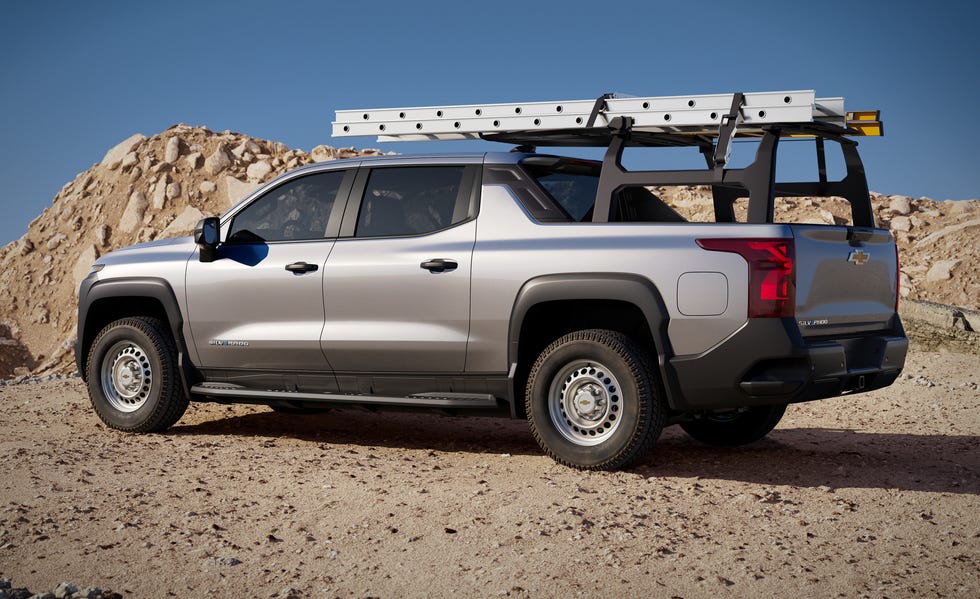 Meanwhile, the more upscale and powerful RST model will maintain its original EPA-estimated range of 400 miles. Speculation remains regarding the possibility of the Work Truck trim featuring a larger battery capacity to unlock the additional range, similar to the RST model's anticipated 200 kWh battery pack. However, Chevy has yet to provide any official details on this matter.
As the automotive industry continues to make significant strides toward electric mobility, the enhanced range of the 2024 Chevy Silverado EV Work Truck offers fleet customers a compelling option for their transportation needs. With its impressive power, extended range, and focus on practicality, the Silverado EV is poised to make a considerable impact in the electric truck segment.
Chevrolet is set to introduce the Work Truck (WT) variant of the Silverado EV to fleet customers during the upcoming summer season. As part of the Silverado EV lineup, the WT model showcases a robust all-wheel-drive configuration and a dual-motor powertrain, boasting an impressive output of 510 horsepower and 615 pound-feet of torque.
In addition, fleet customers will benefit from the WT's exceptional DC fast-charging capabilities, delivering charging speeds of up to 350 kW. Chevy claims that a brief 10-minute charging session can add approximately 100 miles of range. Following the initial release, Chevy has plans to unveil a specialized WT model tailored for fleet usage, offering an impressive towing capacity of up to 20,000 pounds.
While the official pricing for the fleet-oriented 2024 Silverado EV Work Truck is yet to be confirmed, Chevrolet has commenced accepting orders through its consumer website. Prospective buyers can secure their reservation with a refundable deposit of $100. On the consumer side, the WT variant's starting price is currently listed at $41,595.