Consumers looking for minimal spending are spoiled for choice. These cars are popular because of their affordability and increased versatility compared to smaller cars.
Note that the Subaru Crosstrek, Hyundai Kona, Chevrolet Trailblazer and Kia Seltos all benefit from major changes for 2024, the first two giving birth to a new generation. Here we will compare two other models that many people are interested in: Honda HR-V and Toyota Corolla Cross. What should you choose? Read on to get a better idea.
Powertrains: Corolla Cross advantages
Regardless of the version chosen, the Honda HR-V can only be equipped with a 2-liter four-cylinder engine that develops 158 horsepower and 138 lb-ft of torque. It is mated to a continuously variable gearbox that simulates 8 gears.
Under the hood of the Toyota Corolla Cross, there is a 2-liter four-cylinder engine associated with a continuously variable gearbox that simulates 10 gears. The power is 169 horses and the torque is 151 lb-ft. But that's not all: the optional hybrid engine for 2023 produces up to 194 horsepower.
Both cars can be equipped with front-wheel drive or all-wheel drive. In the second case, the hybrid variant is only available with a four-wheel drive. Easy to decide who has the advantage here.
Usage: Corolla Cross Benefit
In terms of consumption, the front-wheel drive Honda HR-V has an official figure of 8.3 L/100 km. By installing it with all-wheel drive, it increases to 8.7 L / 100 km.
In turn, the Toyota Corolla Cross wants to be more energy efficient, claiming ratings of 7.3 and 7.8 L / 100 km, respectively. The peak of efficiency is found in the Corolla Cross hybrid, of course, which averages down to 5.6 L / 100 km according to Natural Resources Canada.
The practical side: The advantage of the Corolla Cross
The trunk volume of the Honda HR-V reaches 691 liters and increases to 1,559 liters when the rear seats are folded down. Too bad the Magic Chair with booster seat is no longer available! Also, pulling is not recommended. In the city, the HR-V stands out with increased maneuverability thanks to its smaller turning circle: 5.4 meters compared to 5.8 meters.
The cargo area of ​​Toyota Corolla Cross offers 680 liters, which is a bit small, but it increases to 1,750 liters by folding the bench seat (car model). With this vehicle, towing is possible up to 1,500 pounds. To deal with snowbanks and other obstacles, it also has the advantage of a ground clearance of 208 mm against 177 mm for its rival.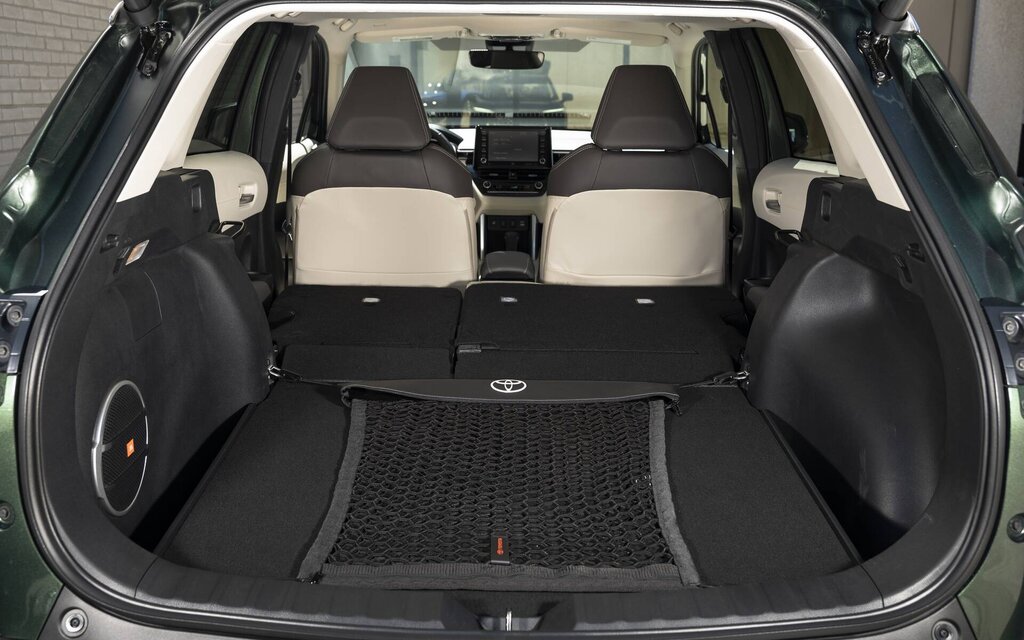 Safety: HR-V advantage
The Honda HR-V and Toyota Corolla Cross offer similar safety and driver assistance features with their HondaSensing and Toyota Safety Sense 3.0 suites. That includes adaptive cruise control, lane departure warning, lane keeping assist and automatic emergency braking.
Blind spot monitoring and rear cross traffic alerts are available on the highest settings in both cases. There are features that neither of them has, but in the end the edge goes to the HR-V thanks to its Top Safety Pick+ award following the IIHS crash tests in the US.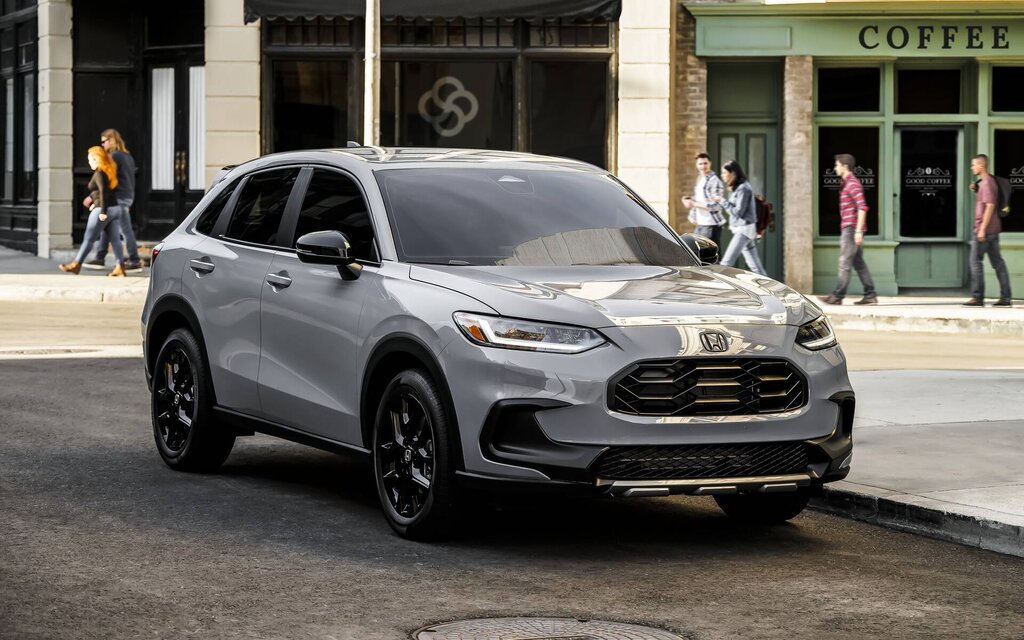 Price: Corolla Cross Advantage
Honda HR-V is not as economical as before! The 2024 model starts at $31,075 with front-wheel drive and $33,375 with all-wheel drive. The most expensive costs $40,025. All this plus travel and preparation costs.
To save a little money, know that the 2023 Toyota Corolla Cross is priced from $29,234 in front-wheel drive and $31,094 with all-wheel drive. The range rises to $37,994 for a fully equipped copy. As for the Corolla Cross Hybrid, prices range from $37,184 to $40,239.
By the way, interest rates on both purchase and lease at Honda and Toyota are hovering around 7-8% right now.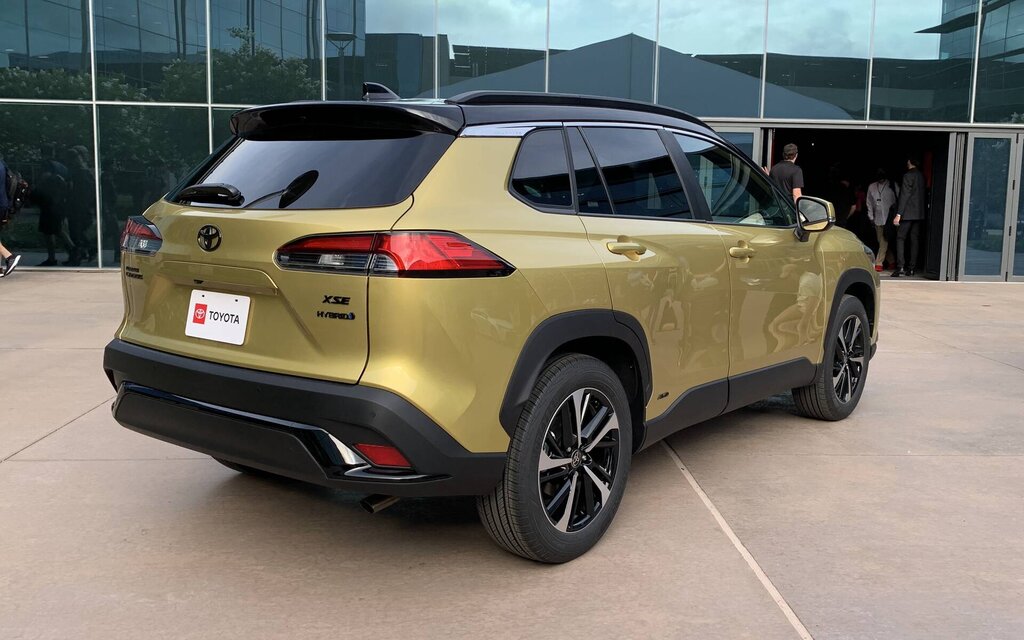 Warranty: equity
At Honda, the user receives a basic and power warranty of 3 years/60,000 km and 5 years/100,000 km, respectively. Corrosion protection is 5 years/unlimited miles. Roadside assistance is 3 years / unlimited km.
There is no change in Toyota. The guarantees described above are the same.
See also: The best subcompact SUVs in 2023