No manufacturer has won so much in such a short time. During its epic, from 1999 to 2016, Audi took the top step of the podium at the 24 Hours of Le Mans 13 times. And out of the question for Audi Tradition is not to participate in the centenary of the Sarthe classic.
After the release of the book Audi at Le Mansthree events will highlight the idyll between the German manufacturer and the story beyond the events, in Ingolstadt, Le Mans and Goodwood.
Ingolstadt
Therefore, on Sunday May 21, from 10:00 am to 4:00 pm, the Audi Museum will present the entire series of cars that participated in the two-hour Le Mans race. Among them, several winners, such as the 2006 R10 TDI (Marco Werner / Frank Biela / Emanuele Pirro), the first diesel car to win a prestigious international race.
11 am then 2 pm, at the Audi Ingolstadt Forum Customer Center, discussion sessions will be hosted by exciting guests including Rinaldo "Dindo" Capello.. At the end of this interview, the three-time Le Mans winner will volunteer for an autograph session. Minor activities will also be set.
24 Hours of Le Mans 2023
Audi will also be well represented at the 24 Hours of Le Mans, as part of the Grand Exhibition and its parade., which brings together no less than 85 cars that have made the history of the event, including 61 past winners. However, under the instructions of Dr. Wolfgang Ullrich, Audi contributed a lot to this with several winning cars.
Audi Tradition will send three of them to the track during the Parade of Legends on Friday June 9 and then before the start of the race on Saturday June 10: 2000 Audi R8, 2007 R10 TDI and R18 e-tron quattro from 2012.run by Dindo Capello, Tom Kristensen and Benoît Tréluyer respectively.
The brand will also be present at the "Village des Constructeurs" where the 2016 R18 e-tron quattro and the S1 e-tron quattro Hoonitron, developed for Ken Block, will be on display. Autograph sessions and Audi stories are also planned at Le Mans.
Goodwood Festival of Speed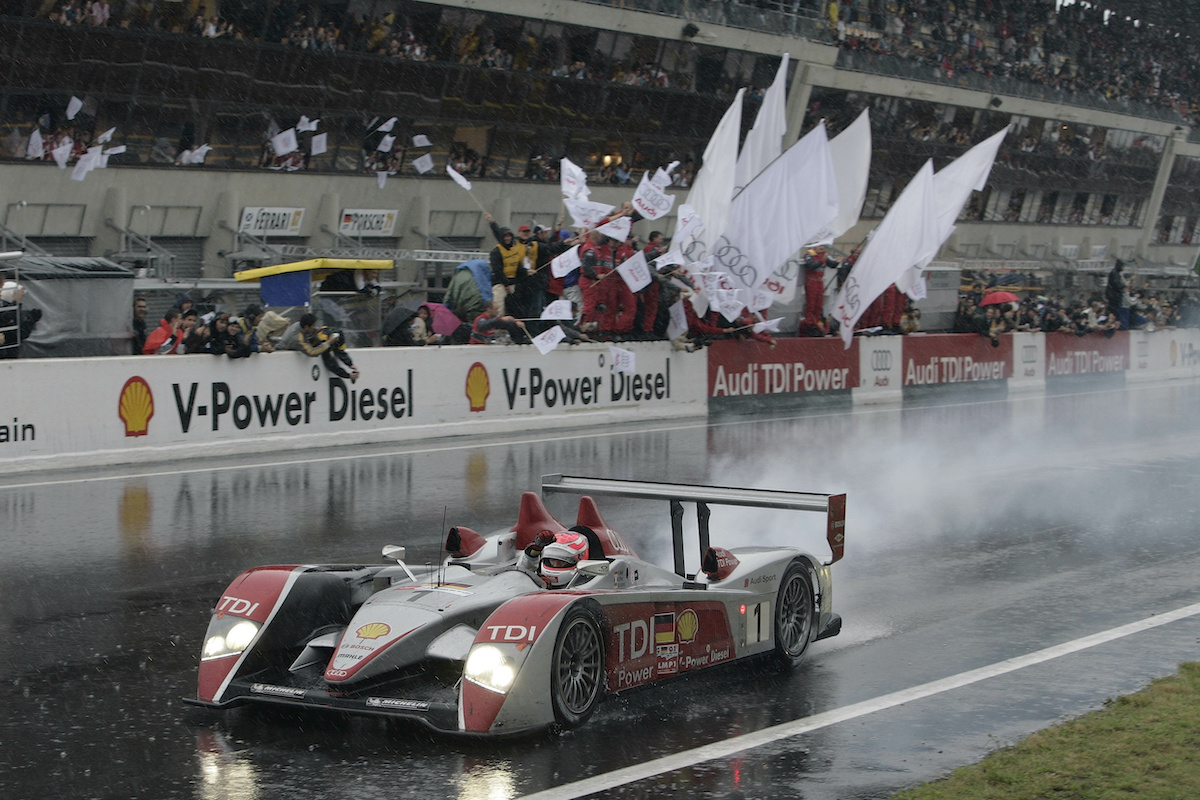 Finally, Le Mans will be honored during the Goodwood Festival of Speed, from July 13 to 16. again with Capello, Kristensen and Tréluyer at the wheel of the same three cars.
Vesa and Juha Mikkola, sons of the legend Hannu Mikkola, will also be present with the Rallye quattro (Group 4) from 1980 and the quattro "Journey" 200 from 1987, two cars from the historic Audi AG collection in which their father participated in the legendary race .
The team from Audi Sport will also start at Goodwood with two unique, albeit newer, racing cars: the S1 e-tron quattro Hoonitron and the RS Q e-tron Dakar Rally prototype.