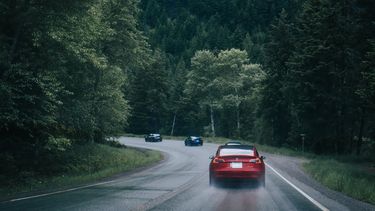 Electric vehicle drivers can count on great performance, but that often comes with a hefty price tag. Fortunately, there are many alternatives that have similar features, but at a lower price.
Electric cars are expensive because of the production of the electric motor. This is because engines often contain expensive materials, such as nickel and cobalt. Within the EV industry you encounter huge price differences, depending on the model, performance and the electric motor involved.
https://www.youtube.com/watch?v=bt2SfLc-Face
5 alternatives to very expensive electric cars
There are many electric cars that offer good performance at a low price. We offer you some of today's most affordable EV alternatives.
#1 Mercedes-Benz AMG EQE Sedan – from 109,868 euros
The Mercedes-AMG EQE is powered by a twin engine that is capable of pulling the electric car from zero to 100 km/h in just 4.2 seconds. On top of the explosive power, the EV is also comfortable, stylishly decorated and spacious.
But a car costs a lot of money. The BMW i4 M50 is a more affordable alternative to this. An electric car offers a lot of comfort, while being very pleasant and powerful to drive. Thanks to two powerful eDrive engines, the electric car delivers an impressive 400 kW (544 hp).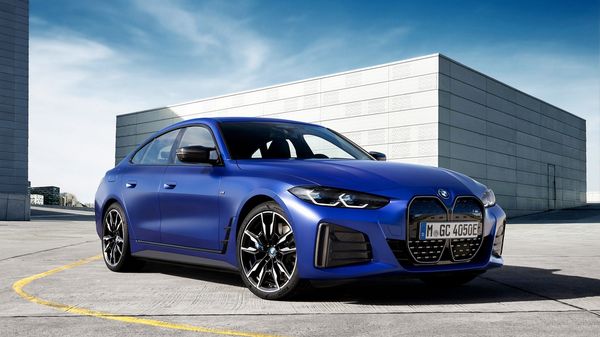 EV symbol here from 77,875 euros
#2 Porsche Taycan Turbo S – from 204,253 euros
The Porsche Taycan Turbo S is the ultimate Porsche EV that drives like a real Porsche. The electric car has god-like power thanks to its dual-motor AWD powertrain, producing a whopping 750 horsepower.
You can get the Tesla Model 3 Performance for about a quarter of the price of the Porsche Taycan Turbo S. The Model 3 doesn't come close to the Porsche Taycan in terms of performance, but it offers a lot of luxury and power for the price range. The EV reaches one hundred kilometers per hour in 3.3 seconds. That's just 0.5 seconds less than the Porsche Taycan Turbo S.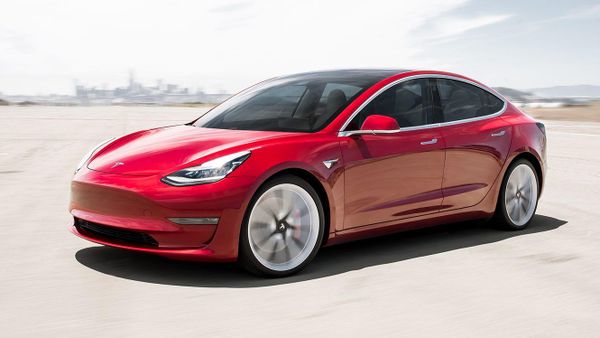 EV symbol here from 41,990 euros
#3 BMW iX M60 – from 139,329 euros
The IX M60 is one hell of a car. The big electric car weighs 2,559 kg. The M60 has two BMW M eDrive engines, which together produce 619 hp and a 0-100 time of 3.8 seconds.
If you want a powerful electric car but aren't willing to spend more than a ton, the Kia EV6 GT might be for you. Although it costs less than half the price of the iX M60, the EV does not disappoint by any means. It has a twin-motor four-wheel drive, with a maximum power of 576 hp and a speed of 0-100 in 3.5 seconds. The Kia may not be as extravagant as the iX, but it's definitely an electric car you can count on.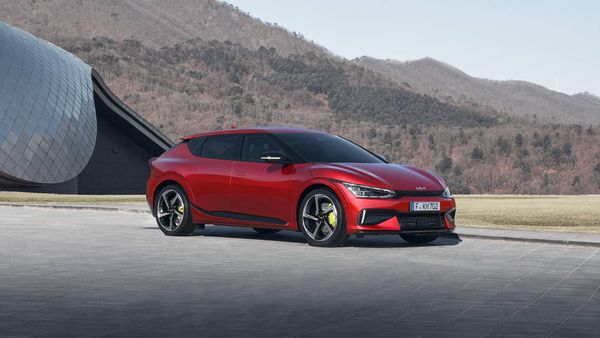 EV symbol here from 49,995 euros
#4 Mercedes-Benz AMG EQS Sedan – from €129,297
This ultra-slim Mercedes is one of the most aerodynamically produced cars ever. An electric car can reach high speeds without losing grip on the road. Pleasant driving power combined with a maximum power of 649 hp and a 0-100 time of 3.4 seconds make the EV a pleasure to drive.
The Volkswagen ID.4 is an alternative that focuses more on everyday use. The electric car has a range of up to 520 km, which makes it ideal for daily commuting. The car charges very quickly. The battery can reach a full 38 percent in just 80 minutes. The engine is very underpowered, with a 0-100 time of 8.5 seconds.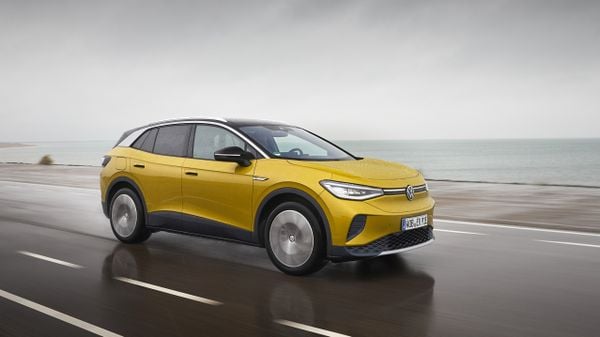 EV symbol here from 42,940 euros
#5 electric car Lucid Air Sapphire – from 245,000 euros
This amazing creation from Lucid Motors is one of the fastest electric cars ever. With three electric motors and more than 1200 horsepower, the Air Sapphire accelerates to 100 kph in an amazing 1.95 seconds.
You can get a Tesla Model S Plaid for more than half the price. The Model S Plaid closely follows the Lucid in terms of performance. The Model S Plaid has three engines that produce 1020 horsepower and accelerates to 100 kilometers per hour in a supersonic 2.1 seconds.
EV symbol here from 129,990 euros
The electric car is the future, but why is it so expensive?
Did you see the mistake? Send us an email. We are grateful.