2022-09-12 12:33:36 (last action: 2022-09-12 12:40:54)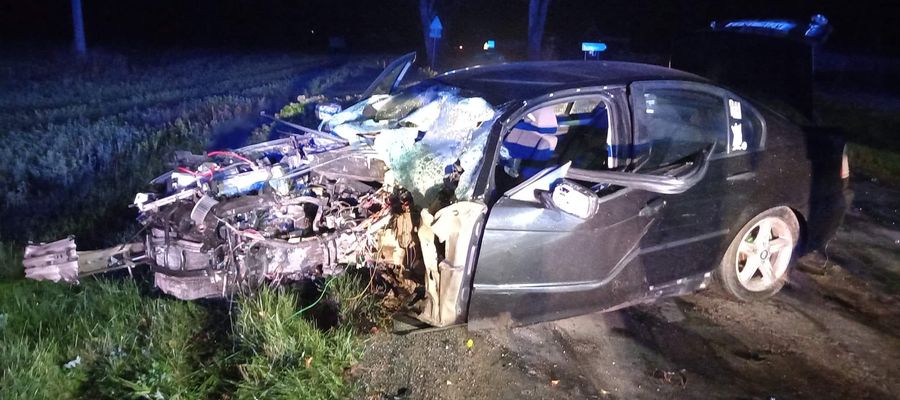 Saturday night fever was shared by a 19-year-old driver from Działdowo poviat, who, after drinking a few long drinks, wanted to check the performance of his BMW. The crazy meeting ended with the car completely crashing and a visit to the hospital.
On the night of Saturday to Sunday (10/11 September), a road accident involving a BMW driver took place on the Uzdowo-Myślta road in Działdowo district. The driver of the car did not adjust the speed according to the existing road conditions, and as a result he hit a tree standing on the road embankment.
The 19-year-old driver of the car, who was injured in the leg, was taken by ambulance to Działdowo hospital. A field sobriety test showed that he had more than one thousand of alcohol in his system.
Blood was taken from a resident of Działdowo district for testing the content of substances similar to alcohol. Police officers electronically suspended the boy's driver's license. His fate will now be decided by the court.
GRUPA WM Sp. z o. o. is implementing a project funded by European Funds under Measure 1.5 Subsidy for capital of the Operational Program Eastern Poland 2014-2020.

Grupa WM Spółka z oo received financial support – the supporting entity was PFR.