Alfa Romeo has confirmed that it will continue to use V6 engines despite the arrival of Euro 7 emissions regulations in 2025. A decision that puts a lot of pressure on BMW M, Audi Sport and Mercedes-AMG. The V6 engine is used by Alfa Romeo's Quadrifoglio models.
Alfa Romeo has fulfilled his promise to V6 engine. The famous Italian company will continue to bet on this type of engine despite the times we live in and the ones to come. The decision increases pressure on BMW M, Audi Sport and Mercedes-AMG, which are currently accelerating their electrification processes. All this in the context of a great upheaval due to production regulations.
Jean-Philippe Imparato, CEO of Alfa Romeo, has been in charge of confirming this bet. The main leader of the Italian company did not go into detail about the use of these engines will be given in the short and medium term. However, it has become clear that they will have "future requests." Therefore, it is clear that Alfa Romeo will continue to use V6 engines.
Alfa Romeo's commitment to V6 engines

When asked directly if the V6 engine will be used in the future, Alfa Romeo's chief executive he answered in a clear and direct way: «The answer is yes, because I am waiting for the results of the Euro 7 proposals this year. "I would like something that adheres to the new regulations to be interesting."
The latest novel from the Italian brand with this type of mechanics is the new Alfa Romeo 33 Stradale. A real beast on wheels in limited production that is available, among other mechanical options, with a 2.9-liter V6 engine. Alfa Romeo's Quadrifoglio models also use a V6 engine exceeding the 500 HP limit.
The future of Alfa Romeos with a V6 engine is more or less tied to Euro 7 regulations.. The new regulation, which is expected to enter into force in 2027, has been modified in relation to the original proposal with the aim of relaxing the limits of particle emissions and, in this way, without having a significant impact on the distribution of hot cars. short time. Or at least that's the idea behind this decision.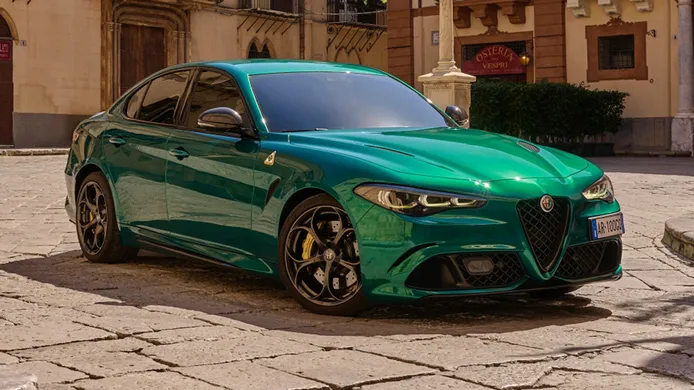 In any case, and beyond the final regulation introduced at the Euro 7 level, Imparato's information shows that, one way or another, Alfa Romeo models with a V6 engine will continue to reach the market. Amazing news for fans of the Italian company.