Autovisie is always looking for used cars for enthusiasts and that is why you go through the listings of the sales website Gasmetaal.nl. This time we got Alpina B3.
Many car lovers know Alpina. The German car manufacturer makes luxury, powerful cars based on BMW models. "Alpina owner Burkard Bovensiepen is not a 'tuner', but manufactures BMWs for gourmets", wrote Autovisie in 1999 during a B3 3.3 frontline display.
Try with Alpina B3
"The Alpina program is very open. For the BMW 3 Series, the new 3.3-liter six-cylinder engine released here has been released in the BMW Alpina B3 since April this year, while the old version of the 3.2-liter version is still in the Cabrio program. The 280 hp / 335 Nm also applies to the B10, Alpina version of the BMW 5-Series.If you want more power in your 5, you can also order a V8 with 347 hp / 480 Nm.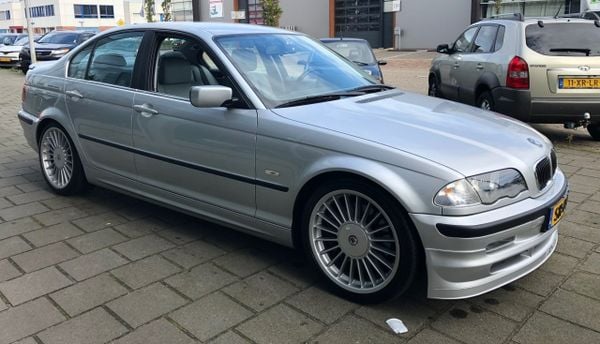 "The BMW Alpina B3 3.3, when we work here, is really a smart car. Don't think of it as a clean calculator that is not easy to drive, but that just tries to 'pick it up'. None of that. well and quickly, but the car can also be driven very quietly. "
Bright but comfortable
"We have also chosen a compromise in terms of chassis. Alpina B3 leads sharply on the one hand and is not prone to leaning or outbursts. But on the other hand, B3 still offers a certain amount of comfort.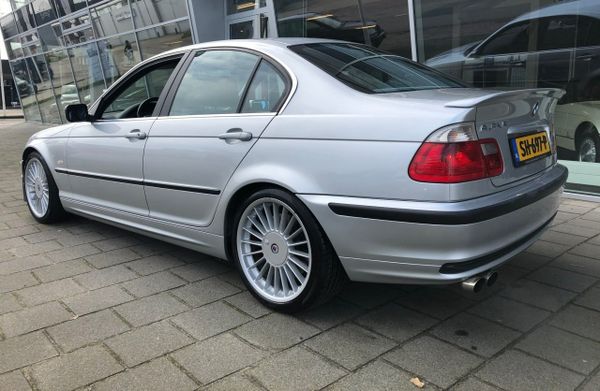 "3.3 liters is connected to the Getrag six-gear box as usual, which has short gears and short power transmissions (high speeds in six), but in practice can be operated by large 'shifters'. It takes effortlessly from low revs , but it also goes on without fear when the power is called behind the wheel.The maximum power of the engine (280 hp) is supplied at 6200 rpm, the torque reaches its maximum value of 335 Nm at 4500 rpm. That seems high, but consider the engine low not short of Newton's meter. 'Lack of pull force' is a term that should not be used by Alpina B3. "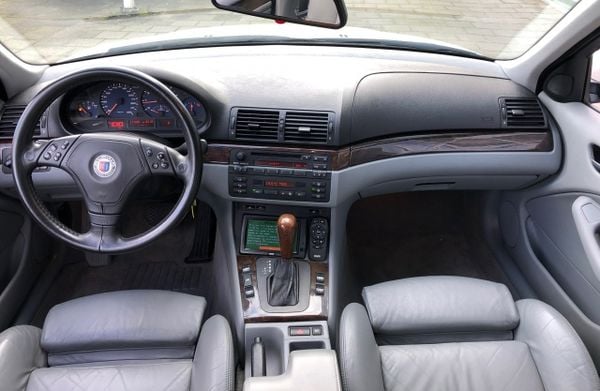 The Getrag gearbox ensures that rapid gear changes are possible. If you go well and allow the tachometer needle to reach a maximum of 7200 rpm, you can reach 100 km / h in 5.7 seconds. km / h. "
Alpina B3 event for less than 15,000 euros
Autovisie gets Alpina B3 as fast as an event from 2001. The car was brought to the Netherlands in 2018 and has over 177,000 miles.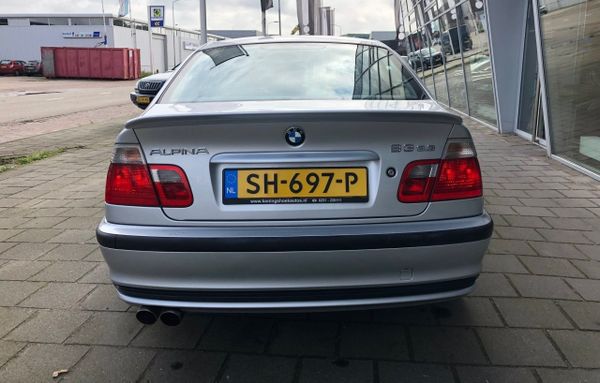 The German beauty appears to be in a very good condition and has a history of maintenance. Seller does not just ask mil 15 on that occasion.
All Cycles – Visit Alpina B3 – Check – Video
Did you notice the error? Email us. We thank you.
Information


14 April 2022†

BMW's largest SUV loses to the ALPINA XB7

Half


April 12, 2022†

You want this guy: BMW X5 4.6iS plus Alpina V8

Information


March 30, 2022†

Alpina pulls a canvas from B4 Gran Coupé, Series 4 of enthusiasts

Information

Leo†

30+ cars with a new value of over one million in the Netherlands

Information

Leo†

See: 50 Years of BMW Motorsport in Circuit Zolder

Information

Leo†

Autovisie Knowledge Questions: Behavioral Behavior

Information

Leo†

Citroen plans upgraded electric train to C4

Information

Jana†

Lamborghini Huracán Tecnica: old screams

Information

Jana†

This helps Volvo create the only EV by 2030

Information

Jana†

Record: Bugatti Chiron 4 million euros on Dutch license number

Information

Jana†

ANWB predicts further traffic congestion and 'permanent traffic jam'

Information

Jana†

The latest version of the BMW i3 is very unique, but not special
function loadAllScripts(){ console.log('start loading all scripts 2.19'); console.log(tc_vars.didomiPurposesConsentDenied);
var deniedConsent = tc_vars.didomiPurposesConsentDenied; if(deniedConsent.indexOf('cookies') == -1){
//SETTING VARIABLES var wpk_tags = dataLayer[0].Tags; if (wpk_tags != undefined) { var wpk_tags_array = wpk_tags.split(','); }else{ var wpk_tags_array = []; }
var sales_keywords = dataLayer[0].sales_keywords; if(sales_keywords == undefined){ sales_keywords=""; }else{ sales_keywords = sales_keywords.replace(/_/g, ''); sales_keywords = sales_keywords.replace(/&/g, '_'); sales_keywords = sales_keywords.replace(/&/g, '_'); }
if (typeof dataLayer[0].Site !== 'undefined') { var site_name = dataLayer[0].Site.toLowerCase(); }else{ var site_name=""; }
site_name = site_name.split(".");
//SETTING VARIABLES
var script = document.createElement("script"); script.src = "https://shared.mediahuis.be/cxense/cxense.autovisie.min.js"; script.type = "didomi/javascript"; script.setAttribute('data-vendor','iab:412');
console.log('ads: '+deniedConsent.indexOf('create_ads_profile')); console.log('content: '+deniedConsent.indexOf('select_personalized_content'));
if(deniedConsent.indexOf('create_ads_profile') < 0 && deniedConsent.indexOf('select_personalized_content') < 0){ document.head.appendChild(script); console.log('load cxense!!!'); }else{ console.log('NOT load cxense!!'); } if (dataLayer[0].show_banners == 1) { // console.log('fillSlots'); setTimeout(function(){ fillSlots(); }, 1000); } if(deniedConsent.indexOf('social_media') < 0){ var y = document.getElementsByClassName("social-media-no-consent-box"); var i; for (i = 0; i < y.length; i++) { y[i].style.display = "none"; } var x_fb_post = document.getElementsByClassName("fb-post-no-consent"); while(x_fb_post.length > 0) { x_fb_post[0].className = "fb-post"; }
var x_fb_video = document.getElementsByClassName("fb-video-no-consent"); var i; while(x_fb_video.length > 0) { x_fb_video[0].className = "fb-video"; }
var x_twitter = document.getElementsByClassName("twitter-tweet-no-consent"); while(x_twitter.length > 0) { x_twitter[0].className = "twitter-tweet"; }
var xi = document.getElementsByClassName("instagram-media-no-consent"); while(xi.length > 0) { xi[0].className = "instagram-media"; }
var script = document.createElement("script"); script.src = "https://platform.twitter.com/widgets.js"; document.head.appendChild(script);
var script = document.createElement("script"); script.src = "https://www.instagram.com/embed.js"; document.head.appendChild(script);
var script = document.createElement("script"); script.innerHTML = "window.instgrm.Embeds.process();"; document.head.appendChild(script);
var script = document.createElement("script"); script.src = "https://connect.facebook.net/nl_NL/sdk.js#xfbml=1&version=v8.0";
var facebookDiv = document.createElement('script'); facebookDiv.innerHTML =`window.fbAsyncInit = function() {FB.init({ xfbml : true, version : 'v5.0' });}; `; document.head.appendChild(facebookDiv);
var my_awesome_script = document.createElement('script'); my_awesome_script.setAttribute('src','https://connect.facebook.net/en_US/sdk.js'); my_awesome_script.async="true"; my_awesome_script.defer="true"; document.head.appendChild(my_awesome_script);
}
} }
if (navigator.userAgent.toLowerCase().indexOf('cxensebot') != -1) {
loadAllScripts();
}