Abandoned Volvo cars became famous thanks to Internet users who found them on the track of Spa-Francorchamps, and then shared their photos on the Internet. The strange building next to a defunct gas station filled with vintage Volvo cars piqued the interest of car fans. Thanks to their collective commitment, it was possible to shed more light on the matter.
As reported by "Thedrive" website, citing reports from social networks, in the abandoned building there was a Volvo authorized showroom managed by a certain Charles Faymonville.

One Facebook user, Paul Drury, explained in a post about the incident that he had spoken to locals who they claimed that the salon was closed due to financial problems. I don't know why, but nobody auctioned the cars parked inside.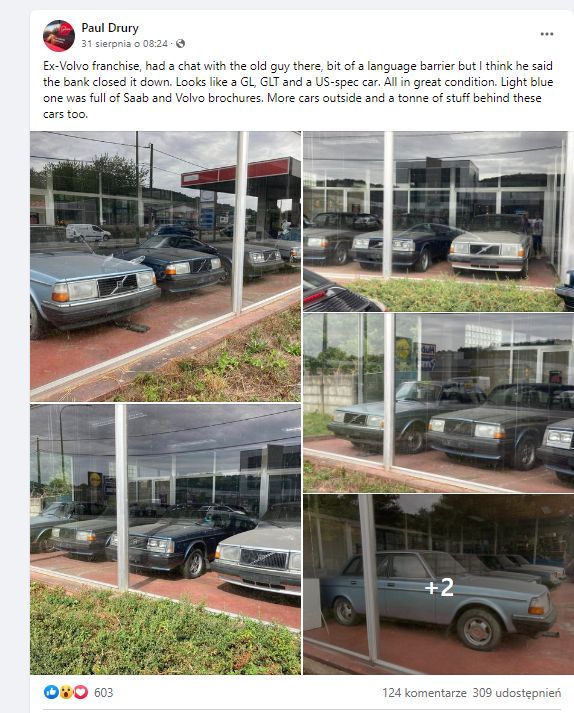 It's worth noting that the old 240 series isn't the only one left in the showroom. Right in front of the building because there are newer 850s. Photos that netizens have found show that a few years ago there were more cars in the parking lot. It is said that they were taken by the son of the owner of & hairsp; –   according to the comments on the site. Flickr.
It is possible that the remaining units will eventually suffer a similar fate. Especially now, when the matter has become big.