The unveiling of the new macOS at Apple's WWDC conference captivated the audience, who keenly observed the inclusion of a widget dedicated to the Lucid Air, a prominent luxury electric vehicle poised to challenge Tesla's dominance.
This subtle gesture was particularly noteworthy, considering Apple's usual restraint in referencing other brands during its highly anticipated keynotes. Amidst the proceedings of WWDC 2023, held on June 5th, 2023, Craig Federighi, Apple's esteemed Senior Vice President, momentarily engaged with the Lucid Air widget, possibly indicating a personal affinity for the electric car.
Although the event primarily focused on the highly anticipated debut of Apple's inaugural mixed reality device, the Apple Vision Pro, it also presented an opportune platform for showcasing the brand's latest macOS iteration, named Sonoma. It was during this concise presentation that the enigmatic presence of Lucid Air manifested, evoking intrigue and fascination.
Global exposure for Lucid
The Lucid Air, an all-electric sedan manufactured by Lucid, has been in production since 2021 and is now available in various markets, including select European countries like Norway, Germany, and the Netherlands. This remarkable vehicle offers a plethora of features that position it as a top-tier option in the automotive industry, particularly in terms of its impressive range and charging capabilities.
One of the standout features of the Lucid Air is its remarkable autonomy, boasting a range of 836 kilometers according to the EPA cycle. This impressive range ensures that drivers can confidently embark on long journeys without the need for frequent charging stops, making it a highly practical choice for both daily commuting and extended trips.
Additionally, the Lucid Air's recharging capabilities contribute to its status as a top-of-the-line electric vehicle. With advanced charging technology, owners can conveniently and swiftly recharge their vehicles, further enhancing the overall driving experience. This feature is particularly significant considering the growing charging infrastructure and the increasing importance of efficient recharging options for electric vehicles.
Furthermore, the Lucid Air encompasses a host of other notable features that elevate its standing among luxury sedans. These features may include cutting-edge technology, exceptional interior comfort, elegant design elements, and advanced safety systems, all of which contribute to the overall appeal and desirability of the vehicle.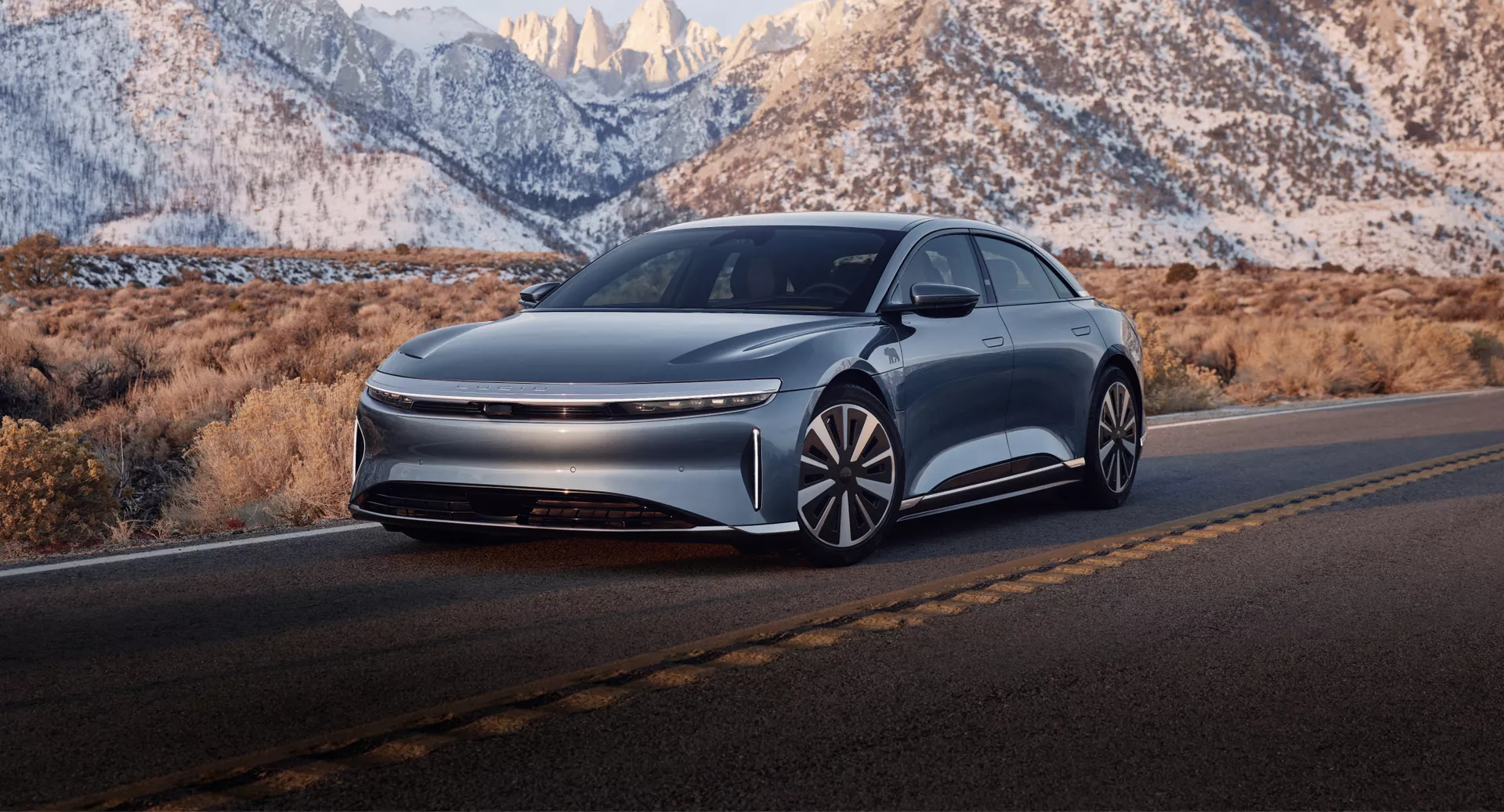 In Apple's presentation video, Craig Federighi highlighted a feature that caught the attention of electric car enthusiasts. He demonstrated the ability to remotely activate climate control and lock the car. This feature led to speculations and discussions among enthusiasts on social media platforms. Some comments included statements like "Craig humbly bragged about his Lucid Air," "Switching over to Craig's Lucid Air is an understatement," and "Craig announced the Lucid Air."
By briefly displaying the Lucid Air screen during the presentation, Apple intentionally drew viewers' attention to it and sparked thoughts about the absence of a Tesla or even the possibility of an Apple car (iCar).
It is worth noting that Apple CarPlay is not available in Teslas. This is primarily because Tesla, under Elon Musk's leadership, prefers to maintain a closed ecosystem. This approach allows Tesla to have better control over their system and increase their revenue. This argument may resonate with other companies that also prioritize maintaining control over their ecosystem.
Lucid is not in the same range as Tesla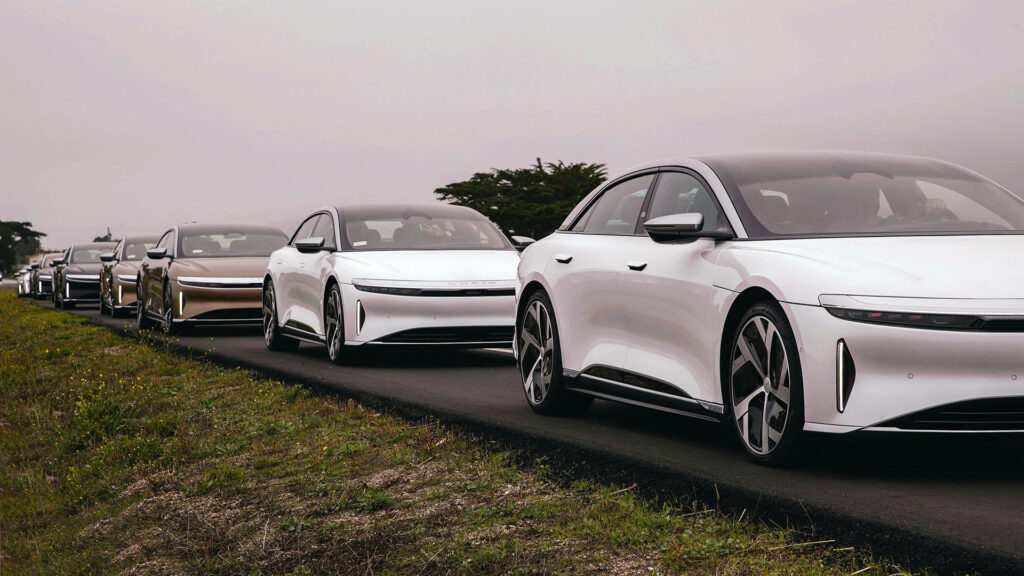 By making a surprise appearance at Apple's WWDC, Lucid has an excellent opportunity to discuss its car's compatibility with Apple CarPlay, a feature that Tesla currently lacks. However, it seems far-fetched to believe that this move alone can revitalize a struggling brand.
Please note that the data submitted through this form is intended for PressTiC Numerama, acting as the data controller. Your consent allows for the processing of this data, specifically for the purpose of receiving email updates and information pertaining to the editorial content published on their website. Should you wish to discontinue receiving these emails, you can unsubscribe at any time by clicking the corresponding link provided. For further information, you can refer to their comprehensive personal data processing policy.