The official eSports race team from Lamborghini has been around since this year and the Italian manufacturer wants to add another member to the current three-person team. As it should be, the opportunity will be given to someone who shows speed: anyone who has completed the third edition of "True Race"If he wins, Lamborghini can join as a Sportsman son academically and thus fulfill the dream. The application competition process will take place in the name of the sim race."Assetto Corsa Competizione".
International competitions in four phases
The competition is even bigger than this version, however, as operators from three regions – EMEA (Europe, Middle East and Africa), Asia Pacific and the Americas – have a chance to compete. The four qualifying rounds determine the field of competition participants.
Filter # 1 – until May 15, 2022
Filter # 2 – May 23-29, 2022
Filter # 3 – June 6-12, 2022
Filter # 4 – June 13-19, 2022
Top athletes from qualification reach the group stage, which includes multiple race days for each category:
EMEA Race – 9 and 10 July 2022, 3 & 4 September 2022
Asia Pacific Race – July 16 & 17, 2022, September 10 & 11, 2022
American Race – July 23 & 24, 2022, September 17 & 18, 2022
Scores are awarded for a good position in these races, which in turn are required to participate in the finals. However, an in-game event gives one sim runner from each of the three regions a chance to qualify for the last three races despite missing points.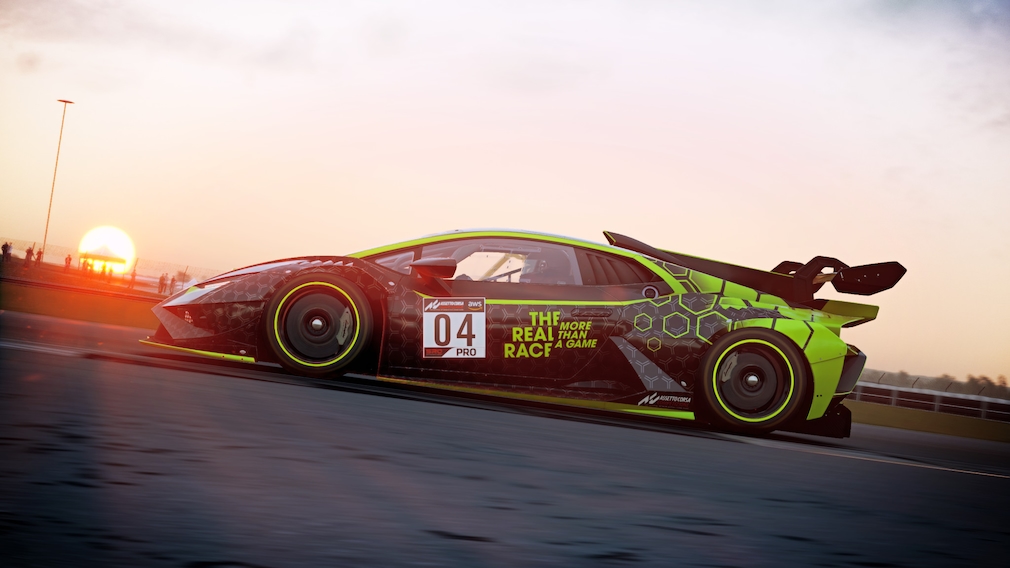 Last Place Event – September 21-25, 2022
Final – October 16, 2022
Exact dates as well as flow and all information about registration can be found at
official website
by event.
Similar to the Ferrari race, which was also looking for talented sim runners for its eSports race team through similar competitions in the "Assetto Corsa Competition", all the players in "The Real Race" go with the same conditions for the right cars on song. . In this case, it is soft Lamborghini Huracan Super Trofeo EVO2i.e. the latest style of car racing from the manufacturer.