Exuding refinement and elegance, both inside and out, with formidable engines and precise tuning that make every drive a joy, the Ferrari Rome and the all-new Aston Martin DB12 emerge as formidable contenders, promising an enthralling battle on the roads and, perhaps, even on the track. Let's delve into the details of these automotive marvels.
The Ferrari Rome, introduced in November 2019, seamlessly aligns itself with Maranello's rich legacy of front-engine berlinettas. This streamlined 2+2 coupé embodies the essence of its predecessors, boasting a spacious two-seat passenger compartment with cleverly integrated "makeshift" rear seats.
Enter the Aston Martin DB12, which made its recent debut as the "spiritual" successor to generations of front-engine grand tourers. In terms of proportions and exterior volume, these two super-luxury supercars bear striking similarities: a lengthy, sloping bonnet, a gracefully sloping roofline, and a compact, curved tail that elegantly merges into a tall rear window.
Of course, each model carries distinct styling cues—the Italian masterpiece, for instance, flaunts a completely new perforated front grille, while the British rival is distinguished by its classic "Vane" grille, an indelible hallmark of the renowned Gaydon marque. Aston Martin's latest iteration of the grille, having grown in size, lends heightened aggression to the car's frontal visage, rivaling that of its formidable counterpart.
Stepping into the interiors, we find notable differences between the Ferrari Rome and the Aston Martin DB12. The Maranello Gran Turismo exudes a more compact and sporty ambiance, with a driver-focused cabin that stands distinctly apart from the front passenger area.
A bridge console, connecting to the dashboard, physically separates these two spaces, resulting in a distinctive double "U" shape. The interior design is minimalistic, with only a handful of physical buttons. On-board services and essential car functions are controlled via a large vertical display.
In contrast, the Aston Martin DB12 embraces a more traditional approach, offering a multitude of buttons within a sizeable central tunnel. The horizontal screen, nestled beneath the "climate" vents, complements the setup. Furthermore, the British Marvel exudes a greater sense of opulence, showcased through its luxurious upholstery and exquisite metallic finishes on select controls.
Powering these automotive works of art are robust V8 petrol engines. The Ferrari Rome shares its 3.9-liter turbocharged powerplant with the Portofino, delivering a substantial 620 horsepower. On the other hand, the DB12 bids farewell to its predecessors' eight- and twelve-cylinder units and ushers in a new era with an enhanced turbocharger and upgraded management electronics, resulting in a breathtaking 680 horsepower—a remarkable 170-horsepower increase over its predecessor.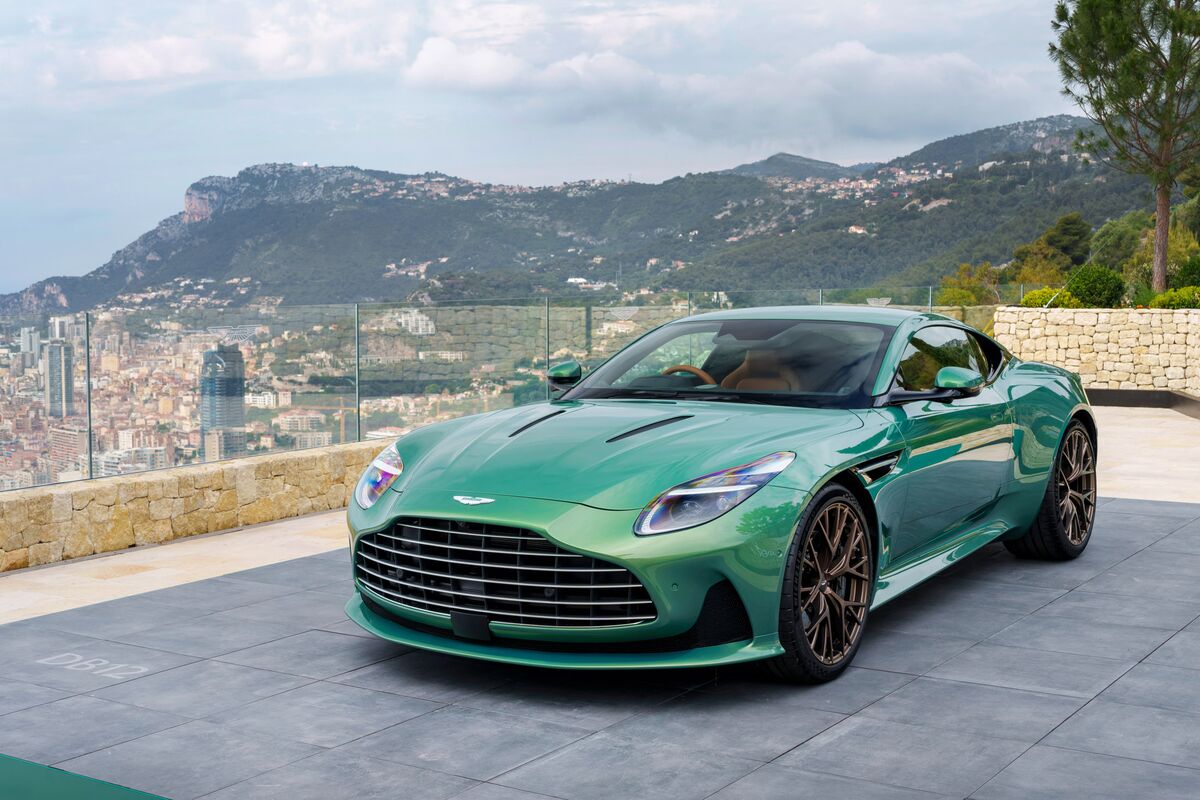 Paired with an eight-speed automatic transmission and rear-wheel drive, the DB12 promises a blistering 0-100 km/h sprint in a mere 3.6 seconds and a top speed of 325 km/h. Meanwhile, the Ferrari Rome, also propelled solely by its rear wheels, equipped with a rapid dual-clutch gearbox, boasts a top speed of 321 km/h and accelerates from 0 to 100 km/h two-tenths of a second quicker than its overseas adversary.
These head-turning performance figures establish that no clear victor emerges in this thrilling duel between the Ferrari Rome and the Aston Martin DB12. Ultimately, both vehicles epitomize automotive excellence, combining striking aesthetics, exceptional performance, and an unparalleled driving experience—a testament to their unique and incomparable qualities.