This car clearly arouses their interest. An iconic British brand that has been in our country for some time is now changing the quality of this presence. Aston Martin has opened its Polish showroom in the Raffles hotel in Warsaw. The owner of the showroom is the Auto Fus Group, a family company engaged in the sale of high quality and luxury products. – Aston Martin is a brand that combines luxury with sports flair and style in perfect proportion, and it is also very British. This spirit of sport does not prevent the driver from wearing fancy clothes and driving it to the opera house. This is what distinguishes it from other games, also iconic brands. All this makes the owners of cars produced by Aston Martin feel special. Because every detail in the car they chose was done the way they wanted. And it's not about moving this car from point A to B. It's about the style in which they move – explains the philosophy of the brand Patrick Marinoff, president of Aston Martin for Europe, the Middle East and North Africa.
Like other luxury items, a car from this segment must arouse interest and be different. It also needs to stand out in the market with a strong strategy. – A brand is only a cult when it is talked about in the market. It is mainly about those who use it. But nothing here can be done by force or luck – adds Marinoff. Aston is helped by the fact that its cars were driven and driven by James Bond. Interestingly, thanks to this superspy, the brand ceased to be "male", because it was also seen by women. – Who says a luxury car has to be black, white or gray with dark upholstery? It can be of any color – says Patrick Marinoff. Because it is "made to measure".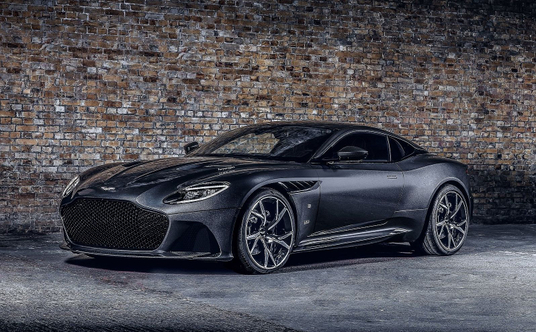 Aston Martin DBS Superleggera 007 Edition
Aston Martin has just decided to reach the Eastern European markets. It is already in the Baltic States, of course in Russia, where there is a big market for these cars, now it has come to Poland. – We could not underestimate this market and it would be a sin not to take advantage of business opportunities. We are not about building sales volume. If there is a demand for such cars and a group of fans who want to buy, it does not matter if such countries have already been in our area of ​​interest – says Patrick Marinoff. It does not change the fact that the business part of such a commitment is very important. You don't build an Aston Martin foundation if you don't have a dealer who understands the brand, you already have your own portfolio built. – We were already in Poland, but those were different times, also for Aston Martin. Now we want to put everything in order, strengthen ourselves and I strongly believe that Poland will be a very strong step on our European map. We also have to prove that we can be strong in a market like Poland – says the European president of Aston Martin.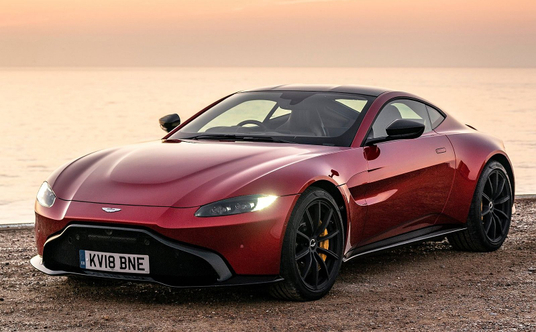 Aston Martin Vantage
Of course, the Polish market will not be as big as, for example, the American or Chinese market. What should it be? – When I look at the past sales of Aston Martin, I expect that these figures can double in a short time. How does this translate into numbers? Auto Fus Group does not specify how many luxury cars it sells. But it is only known Within two months, it collected orders for 9 Astonas, which is exactly the same as previous dealers sold in 2020. In Poland, you can also buy a used Aston Martin. And here our market is an exception. Because in the world like 98 percent. people who have ever bought these cars still own them, or they have been passed down to a family member.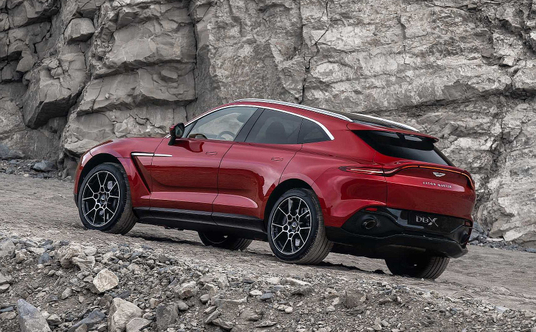 Aston Martin DBX
– We are not looking for a market, but with new family members, we want to expand this family – insists Patrick Marinoff. So who buys an Aston Martin? People with a defined style. They appreciate luxury that "doesn't make noise", it's not pretentious. Not for show, just for your pleasure. Aston Martin, after another revival and expansion of the market, was looking for dealers with long experience in selling high-end and luxury products. – When we meet them, we want to see passion, not build sales at any cost. And this passion should be real, not pretend, which is often the case. Often, those who are interested in our brand send their photos, where they pretend to be very happy and make sure that they are "burning and patient", just to collaborate with us. We know then that we are not talking about such people. We are not looking for ridiculous enthusiasm and we can easily check who is genuine in the partnership proposals and who is not. We are after class, elegance and emotion – says Marinoff.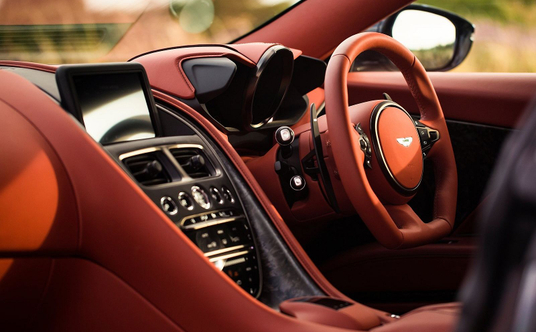 Aston Martin DBS Superleggera
Piotr Fus, co-owner of the Aut Fus Group, does not hide that he knows his customers very well and knows in which garage there is a place for an Aston Martin today. – This is a completely new journey for me, but I feel I have the ability to represent the brand as it should be. I consider him one of the icons of cars. I respect his legacy. Also that Aston Martin cannot be confused with any other brand. And there is also this wonderful sound of the engine – admits Piotr Fus. Is there a market for such cars in Poland? "Of course it is," he replies. Poland is one of the countries where car sales are heavily taxed. So you need to arrange the right financial services. Of course, there are Aston Martin fans who will pay for a car in cash, but the key will be to arrange a good lease. You also need to arrange maintenance services. – It won't be a big problem because we have excellent mechanics and our brand portfolio. Currently, we have a good showroom, the ordered cars are already being produced, we are trying to produce more of them. But not so much, because it is not about canceling the result, but about the quality of the whole environment. We run our business to plan for everything that will happen in the next 5 years. Naturally, the first two years will be difficult, because despite the fact that we know a lot, we still have to really learn this brand, look for Aston Martin, which is already in Poland. We also need certification for our paint shop and paint shop, which we already run for other products, says Piotr Fus. – It is another brand that we treat our customer specifically. This applies to the type of address, the hours that we provide services, flexibility at all levels and support when something bad happens. And the numbers will come by themselves. Poland is a country in the middle of Europe, the economy is developing, people are getting richer, maybe there are some problems, but I hope that they will pass too – summary of Piotr Fus.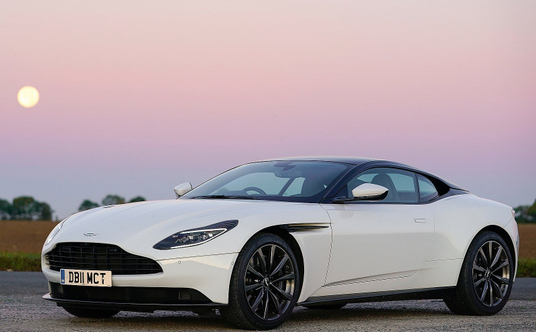 Aston Martin DB11
Read more

Ineos Grenadier: Launch of a new brand on the Polish market
Grenadier arrived in Poland. This is a remote road, which really does not offer any competitors. The Defender-like vehicle will be offered in several body styles and with BMW engines.