They are natural rivals, like Pepsi and Coca-Cola. Each of the three fast diesel station wagons wants to be the best mileage eater. and
Audi A4 Avant
,
BMW 3 Series
Touring and Mercedes
C class
The Model Ts are similar in many ways.
All three test candidates have an automatic transmission, all are mildly mixed with a starter generator, all come with steel springs and adjustable dampers, with a large range and test car prices around 65,000 euros – that's not mid-range anymore , that is already business class.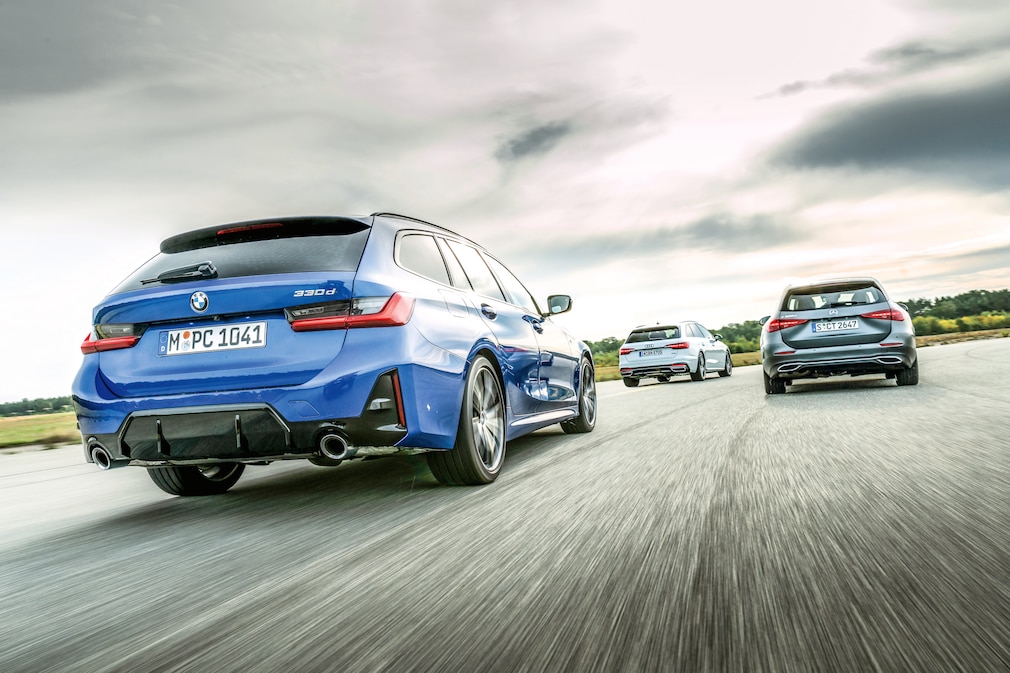 Engine variation under the hood

However, there is no such thing as monotony. The Audi A4 50 TDI is the only one with a single-turbo V6 diesel and all-wheel drive (standard). The newly exalted one
bmw
it comes with a standard six cylinder in line. Of
Mercedes
it gets its 265 hp from only 2.0 liters and four cylinders, it is the only one with a steering wheel (1250 euro extra), which can turn by 2.5 degrees and reduce the turning circle to 10.7 meters; A4, for example, requires 12.1 meters.
There are many dynamics in the 3 Series

As expected, the 3 Series excels on hilly country roads. Silently and without vibration, the 3.0 liter in-line six flies and runs from a standstill to 100 km/h in 5.4 seconds. Sports car-style driving requires firm grip, which is matched by the M's thick steering wheel.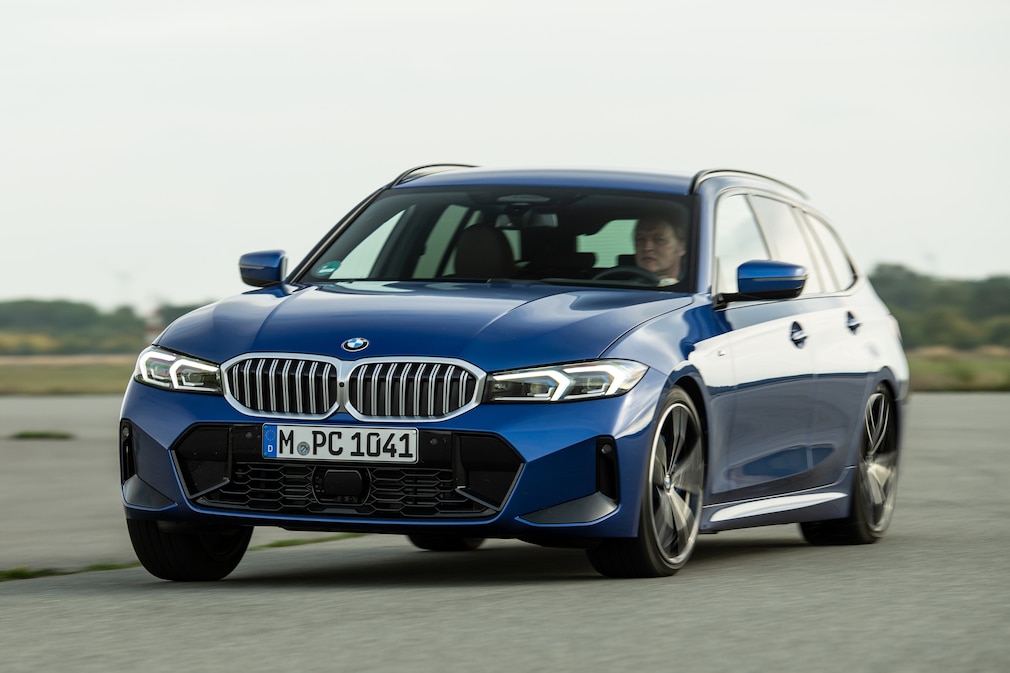 The 3 Series clears short bumps like cobblestones acceptably, despite the 19-inch wheels and despite the short-travel suspension. On long waves, the Bavarians apparently did not want to allow body movement under any circumstances, which is bought with a certain tightness.
SCR catalytic converter/AdBlue tank contents
trailer load used / not used
Test drive price (under evaluation)
In line six-cylinder, biturbo, strong hybrid
Four cylinder, biturbo, mild hybrid
The same power (286 hp), but with a completely different driving sensation: Audi A4 50 TDI quattro. Driving in
Audi
it has something loose and light thanks to the soft, strongly spaced steering wheel. The suspension looks like a compromise between the 3 Series and the C-Class – quite successful, but the body is more in motion than that of the BMW.
Audi vibrates on cobblestones

Together with the emotional vibration, the high-quality V6, real driving pleasure is created as long as there are no cobblestones. Then it works and hits from the bottom, the operating range vibrates more than competitors. The chassis doesn't fit the 19-inch wheels; More tire wall soften this little loose, clumsy.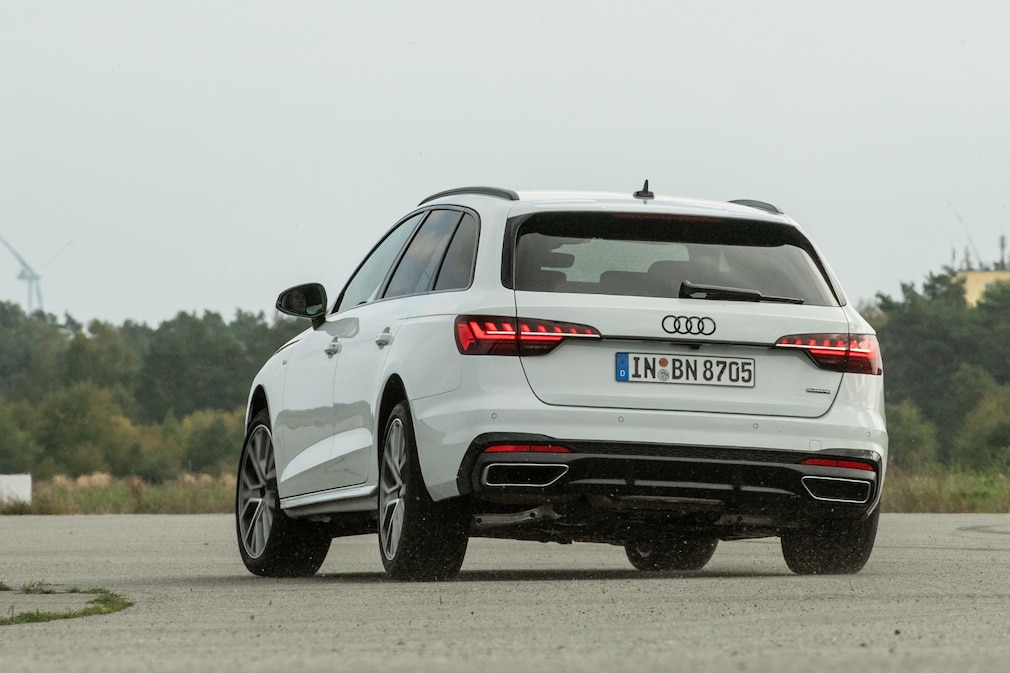 The Audi's all-wheel drive compensates for its front-end weight. It uses 620 Nm of torque without loss and reduces damping. The A4 quattro stubbornly follows a round, clean line without the need for electronic control intervention.
Mercedes offers more driving comfort

Mercedes clearly offers a high level of comfort. In Comfort mode, it allows more body movement than its competitors. If the convertible chassis is ordered in two sportier modes, the rocking can be easily configured via the sport mode. Comfort never lacks security; The wheels never lose contact with the ground. During the evasion test, he allows himself a small margin – harmless.
Average test cycle of 155 km (deviation from WLTP specifications)
The Mercedes should be lighter than its competitors because of the missing two cylinders, but it isn't. He is more economical: test consumption of 6.1 liters. With a 66 liter tank, a range of over 1000 km can be achieved.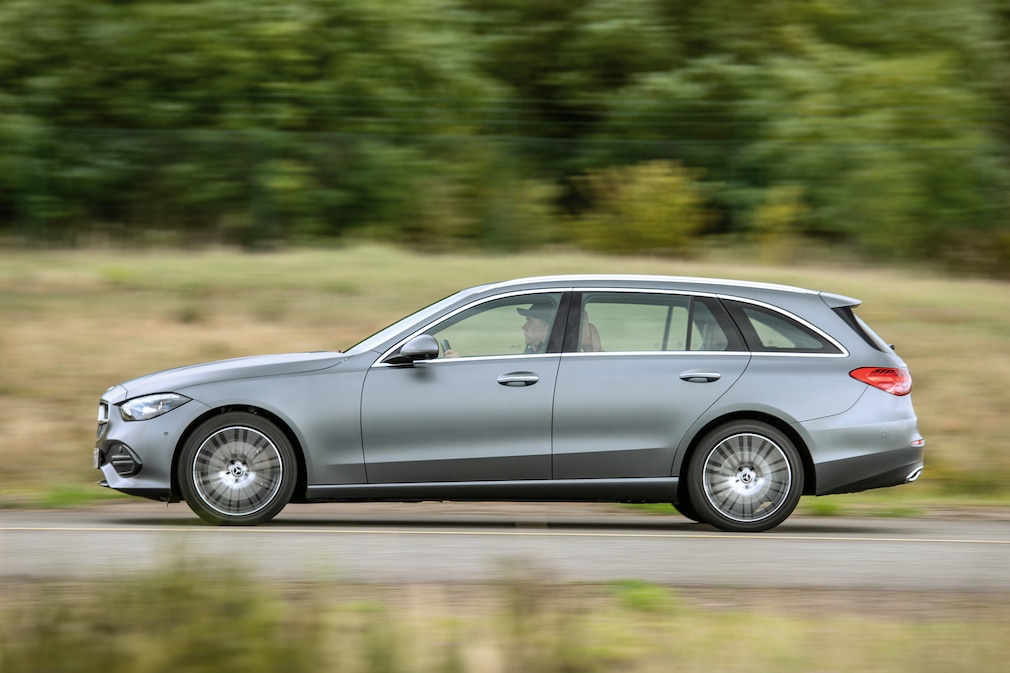 Unfortunately, he is also grumpier – a feeling that is partly due to a very calm body. Even at 240 km / h, which this property car climbs up to more easily, there is no wind noise at all. In response, the fan roars after turning off. That doesn't look like a Mercedes. You can find more information about the test in the photo gallery.