Mini has promised that it will remain in the standard running principle of the two-box city, which is very convenient for the city, as shown by today's three-door Cooper hatch, no matter how many SUVs and crossovers the brand will introduce in the future.
And, given the ever-changing world of electrification, long-term offshoots that will challenge electric vehicles (EVs) like the Tesla Model 3 are in the realm of possibility.
Speaking to Australian journalists in Germany at the launch of the new Cooper Electric hatch, Mini boss Stephanie Wurst reiterated her belief that the BMW brand's mainstays will never abandon its simple, accessible, compact and fun foundations.
Learn more about the Mini Cooper
"No, I don't think so," he said. "Maybe I'm a bit old-fashioned, but my favorite car is a three-door hatchback.
"It's the past and it's the future of Mini. And if you see the (new electric J01) Mini Cooper, you can see we put a lot of effort into it, making it a very modern car."
Wurst believes that the new version is closer to the design and engineering values ​​of the original 1959 Mini than any previous effort under BMW's ownership of the brand, thanks to a concerted effort to update modern packaging around the powertrain, sustainability and efficiency, all while continuing the 'fun-to-drive' philosophy.
As a result, it has elevated the three-door hatch versions to the same status as the Porsche 911 – another 1960s legend that refuses to die.
"It's closer to the (original) Mini," he said. "It uses less materials, it has cleaner lines, and the inside is cleaner too. That speaks more to nature I think. And it has less composite materials, so when you break it down, it's easier to process.
"At least during my shift, the iconic Mini is like a Porsche – are they ever going to stop the 911? I hope not. And so, I don't think we'd ever stop the three-door hatch."
Speaking of 1960s icons, if Wurst had considered taking the next step by reimagining the decade's best-selling UK model – the original British Motor Corporation (BMC) Mini-based ADO16 1100 sedan which also proved hugely popular in Australia at the time. – is not entirely out of the question, especially given the incredible success of the Tesla Model 3 electric car.
"I think that's possible, but it would have to be something that looks very Small, despite its tall form," he said.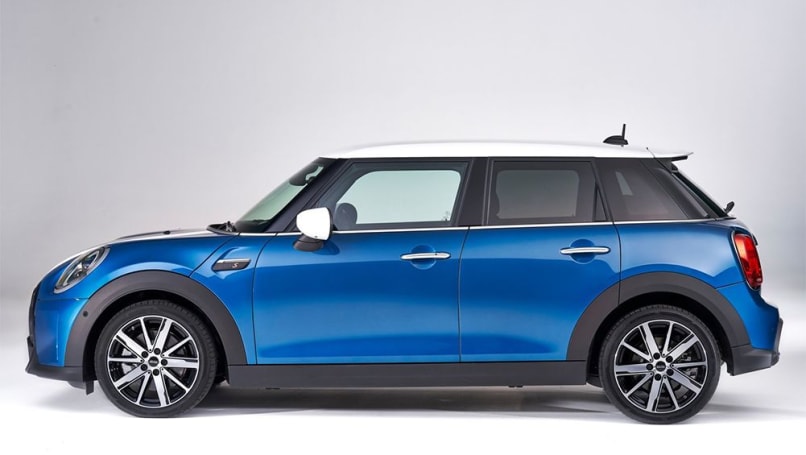 "And when we get closer to what BMW concepts are doing (ie four-door sedans based on the Munich Neue Klasse Vision Show) … we'd rather have our own unique concept than what BMW has. That's my feeling that it needs to be more Mini."
"I'm not ruling it out, but if we had to launch the concept, it would have to (be) something specifically Mini that BMW doesn't have. Or other small sedans don't have."
Sold in two-door and four-door sedan and five-door hatchback guises under the Austin, Morris and MG badges, as well as long-forgotten Riley, Wolseley, Vanden Plas and Innocenti marques around the world, the 1100 was BMC's . the staple of the family car.
With the impressive Pininfarina styling and front-wheel drive, it introduced Hydrolastic suspension, and was built in Sydney between 1964 and 1972 in 1100, 1300 and 1500 engine capacities.
"When you look at the past, and I say that clearly because I was in China this year, that (BMC's heritage) sets us apart from any other brand," Wurst explained.
"We can actually look into the past, and maybe we own a lot of names that I don't even know about and a lot of concepts, and we can develop them in a sustainable fashion and maybe even electronically."
Back at the launch of the second-generation BMW-era R56 Mini in 2006, then Mini Chief Designer Gert Hildebrand revealed that his team continued to explore modern versions of the long-gone Mini offshoot, including the 1100, for the reason for its permanent structure and will. it still brings.
Would you like to see a reborn Morris 1100 EV? Let us know in the comments below.