BMW offers temporary cars without Apple CarPlay and Android Auto. The Bavarian car repair company is doing this in order to provide more vehicles and reduce the delays caused by chip shortages.
Last year, the brand decided to temporarily stop providing touch screen. This section is now installed. Software removal is now the solution to presentation problems.
Another chip in BMWs
How can software, something that can be downloaded, ensure fast delivery? Not so much that lack of installation time makes delivery faster. Due to the lack of Apple CarPlay and Android Auto, another chip could be installed on the BMW. This chip is available. Therefore, delivery times are shortened.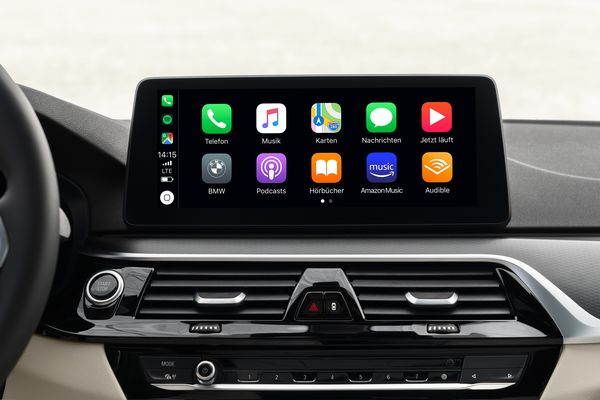 This chip requires another software update to support both systems. So your car doesn't have to go back to the garage for a new chip. BMW Netherlands informs Autovisie: "Software updates will be made later this month."
These BMWs are offered without Apple CarPlay and Android Auto
If the '6P1' combination appears in the product code of your Bavarian car, your BMW may need to be updated. This will apply more to cars for the US, French, Italian, Spanish and English markets, developed in the first four months of 2022. Autovisie readers report, however, that they have also received Dutch BMWs without Apple CarPlay and Android Auto. BMW Nederland states: "Performance is normal for cars that are being produced from May 2022."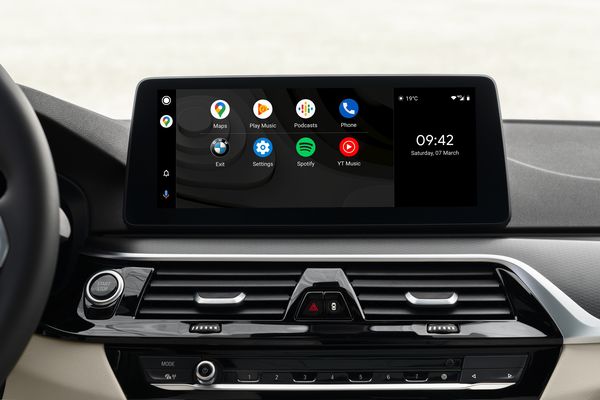 BMW – the parent company of the original English brand – is also taking the required steps in the Mini. Vehicles on the brand website cannot be reconfigured. This is temporary, by the way: BMW has announced that the installer will go on air again on May 19.
Mini already – for a while – cleared the manual gearbox from the options list last week. "Because of the war in Ukraine, the production facility for wire producer has been reduced. […] This means, for example, that Minis (for every production in July) is only available with automatic distribution, "says BMW Nederland.
Join! Autovisie is looking for events from Domains Movable Affairs
Did you notice the error? Email us. We thank you.
function loadAllScripts(){ console.log('start loading all scripts 2.19'); console.log(tc_vars.didomiPurposesConsentDenied);
var deniedConsent = tc_vars.didomiPurposesConsentDenied; if(deniedConsent.indexOf('cookies') == -1){
//SETTING VARIABLES var wpk_tags = dataLayer[0].Tags; if (wpk_tags != undefined) { var wpk_tags_array = wpk_tags.split(','); }else{ var wpk_tags_array = []; }
var sales_keywords = dataLayer[0].sales_keywords; if(sales_keywords == undefined){ sales_keywords=""; }else{ sales_keywords = sales_keywords.replace(/_/g, ''); sales_keywords = sales_keywords.replace(/&/g, '_'); sales_keywords = sales_keywords.replace(/&/g, '_'); }
if (typeof dataLayer[0].Site !== 'undefined') { var site_name = dataLayer[0].Site.toLowerCase(); }else{ var site_name=""; }
site_name = site_name.split(".");
//SETTING VARIABLES
var script = document.createElement("script"); script.src = "https://shared.mediahuis.be/cxense/cxense.autovisie.min.js"; script.type = "didomi/javascript"; script.setAttribute('data-vendor','iab:412');
console.log('ads: '+deniedConsent.indexOf('create_ads_profile')); console.log('content: '+deniedConsent.indexOf('select_personalized_content'));
if(deniedConsent.indexOf('create_ads_profile') < 0 && deniedConsent.indexOf('select_personalized_content') < 0){ document.head.appendChild(script); console.log('load cxense!!!'); }else{ console.log('NOT load cxense!!'); } if (dataLayer[0].show_banners == 1) { // console.log('fillSlots'); setTimeout(function(){ fillSlots(); }, 1000); } if(deniedConsent.indexOf('social_media') < 0){ var y = document.getElementsByClassName("social-media-no-consent-box"); var i; for (i = 0; i < y.length; i++) { y[i].style.display = "none"; } var x_fb_post = document.getElementsByClassName("fb-post-no-consent"); while(x_fb_post.length > 0) { x_fb_post[0].className = "fb-post"; }
var x_fb_video = document.getElementsByClassName("fb-video-no-consent"); var i; while(x_fb_video.length > 0) { x_fb_video[0].className = "fb-video"; }
var x_twitter = document.getElementsByClassName("twitter-tweet-no-consent"); while(x_twitter.length > 0) { x_twitter[0].className = "twitter-tweet"; }
var xi = document.getElementsByClassName("instagram-media-no-consent"); while(xi.length > 0) { xi[0].className = "instagram-media"; }
var script = document.createElement("script"); script.src = "https://platform.twitter.com/widgets.js"; document.head.appendChild(script);
var script = document.createElement("script"); script.src = "https://www.instagram.com/embed.js"; document.head.appendChild(script);
var script = document.createElement("script"); script.innerHTML = "window.instgrm.Embeds.process();"; document.head.appendChild(script);
var script = document.createElement("script"); script.src = "https://connect.facebook.net/nl_NL/sdk.js#xfbml=1&version=v8.0";
var facebookDiv = document.createElement('script'); facebookDiv.innerHTML =`window.fbAsyncInit = function() {FB.init({ xfbml : true, version : 'v5.0' });}; `; document.head.appendChild(facebookDiv);
var my_awesome_script = document.createElement('script'); my_awesome_script.setAttribute('src','https://connect.facebook.net/en_US/sdk.js'); my_awesome_script.async="true"; my_awesome_script.defer="true"; document.head.appendChild(my_awesome_script);
}
} }
if (navigator.userAgent.toLowerCase().indexOf('cxensebot') != -1) {
loadAllScripts();
}