It's clear that Bugatti likes to capitalize on its reputation as a premium brand. There it goes thanks to a rebranding expand with it. The rebranding should support several projects outside of the automotive world. Bugatti has not yet revealed what those projects are.
Bugatti has long used its reputation to sell expensive non-automotive products. On the manufacturer's website you can see what products are offered by all. Razors, speakers, works of art, safes and even a pool table. All at premium prices, of course.
Brand new logo
The new brand identity begins with a redesigned logo. The iconic letters 'EB', which together form the logo that can be found on the back of the supercar, will be given a new font. Although it differs slightly from the previous version. According to Bugatti, the logo gives more "confidence, sophistication and progress".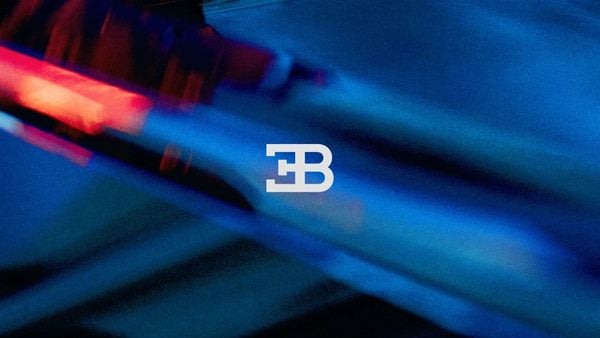 The new logo is of course not a replacement for the red oval with the name 'Bugatti', which can now be found on the grille of the cars. Instead, it will be used for businesses, on social media, events and all kinds of other marketing purposes. 'Bugatti blue' also serves the same purpose.
Bugatti is not only a luxury car manufacturer, but also a luxury brand
Hendrik Malinowski, Bugatti's marketing director said about the changes: "We have not only created a new look and feel. We checked when we left. Specifically, rebranding in the 2000s. We evaluated how to shame Bugatti's position and appeal has changed with the way the world has changed in the last ten years."
We are long overdue for a fast Bugatti Chiron Super Sport 300+
"In terms of technology, we are on the right track. By taking bold steps, we can go ahead of the competition.
Aston Martin
Bugatti is not the only premium manufacturer that has recently decided to introduce a new dealership. Aston Martin also recently introduced its new logo under the guise of a 'strategic repositioning' to accelerate the brand's growth.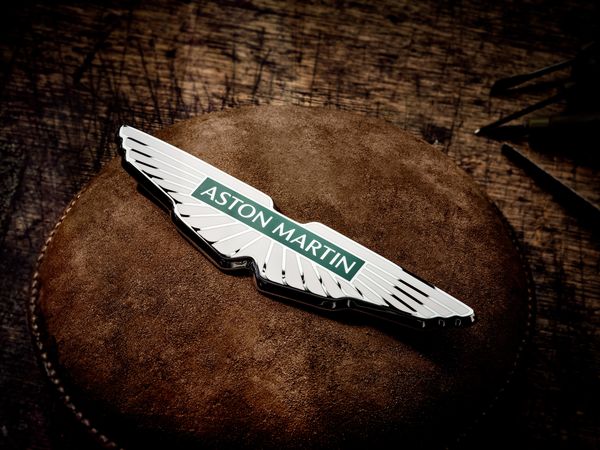 Did you see the mistake? Send us an email. We thank you.
var deniedConsent = tc_vars.didomiPurposesConsentDenied; if(deniedConsent.indexOf('cookies') == -1){
//SETTING VARIABLES var wpk_tags = dataLayer[0].Tags; if (wpk_tags != undefined) { var wpk_tags_array = wpk_tags.split(','); }else{ var wpk_tags_array = []; }
var sales_keywords = dataLayer[0].sales_keywords; if(sales_keywords == undefined){ sales_keywords=""; }else{ sales_keywords = sales_keywords.replace(/_/g, ''); sales_keywords = sales_keywords.replace(/&/g, '_'); sales_keywords = sales_keywords.replace(/&/g, '_'); }
if (typeof dataLayer[0].Site !== 'undefined') { var site_name = dataLayer[0].Site.toLowerCase(); }else{ var site_name=""; }
site_name = site_name.split(".");
//SETTING VARIABLES
var script = document.createElement("script"); script.src = "https://shared.mediahuis.be/cxense/cxense.autovisie.min.js"; script.type = "didomi/javascript"; script.setAttribute('data-vendor','iab:412');
console.log('ads: '+deniedConsent.indexOf('create_ads_profile')); console.log('content: '+deniedConsent.indexOf('select_personalized_content'));
if(deniedConsent.indexOf('create_ads_profile') < 0 && deniedConsent.indexOf('select_personalized_content') < 0){ document.head.appendChild(script); console.log('load cxense!!!'); }else{ console.log('NOT load cxense!!'); } if (dataLayer[0].show_banners == 1) { // console.log('fillSlots'); setTimeout(function(){ fillSlots(); }, 1000); } if(deniedConsent.indexOf('social_media') < 0){ var y = document.getElementsByClassName("social-media-no-consent-box"); var i; for (i = 0; i < y.length; i++) { y[i].style.display = "none"; } var x_fb_post = document.getElementsByClassName("fb-post-no-consent"); while(x_fb_post.length > 0) { x_fb_post[0].className = "fb-post"; }
var x_fb_video = document.getElementsByClassName("fb-video-no-consent"); var i; while(x_fb_video.length > 0) { x_fb_video[0].className = "fb-video"; }
var x_twitter = document.getElementsByClassName("twitter-tweet-no-consent"); while(x_twitter.length > 0) { x_twitter[0].className = "twitter-tweet"; }
var xi = document.getElementsByClassName("instagram-media-no-consent"); while(xi.length > 0) { xi[0].className = "instagram-media"; }
var script = document.createElement("script"); script.src = "https://platform.twitter.com/widgets.js"; document.head.appendChild(script);
var script = document.createElement("script"); script.src = "https://www.instagram.com/embed.js"; document.head.appendChild(script);
var script = document.createElement("script"); script.innerHTML = "window.instgrm.Embeds.process();"; document.head.appendChild(script);
var script = document.createElement("script"); script.src = "https://connect.facebook.net/nl_NL/sdk.js#xfbml=1&version=v8.0";
var facebookDiv = document.createElement('script'); facebookDiv.innerHTML =`window.fbAsyncInit = function() {FB.init({ xfbml : true, version : 'v5.0' });}; `; document.head.appendChild(facebookDiv);
var my_awesome_script = document.createElement('script'); my_awesome_script.setAttribute('src','https://connect.facebook.net/en_US/sdk.js'); my_awesome_script.async="true"; my_awesome_script.defer="true"; document.head.appendChild(my_awesome_script);
}
} }
if (navigator.userAgent.toLowerCase().indexOf('cxensebot') != -1) {
loadAllScripts();
}