Skoda Octavia has been using the same technology as Volkswagen Golf, Seat Leon and Audi A3 for years. The Czechs compensate for its lack of status and abundance of space. Not surprisingly, it is very popular among second-hand buyers. But who really just clever is, also pay attention to the minuses of Octavia.
In 2021, Skoda celebrated the 25th anniversary of the first Octavia released under the leadership of the Volkswagen Group. It was a modern, wide front-wheel drive car, with the same technology as the Volkswagen Golf 4.
Here we put the third generation Octavia (internal code 5E) in the spotlight, which shows a strong underground connection with the Golf 7. Unlike its two predecessors, Octavia from 2013 is no longer or hardly inferior to its German cousin. However they are cheaper and more spacious.
Did Skoda Octavia sell for less?
In its first year, the Skoda Octavia 5E kicks off in moderation. With less than 5000 units, it remains slightly below its predecessor's annual figure in 2012. This is because the popular Combi version will be available only in May. Skoda Octavia will get its golden year in 2014, when around 14,000 units receive Dutch registration. That success has been further enhanced by the many rental drivers who love the beautiful bijtellings Octavia 1.6 TDI Greentech.
A year later it is already over with the lowest fun to add and Dutch dealers Skoda do not even sell 6500 Octavias. In 2016, sales figures even dropped to 5300 units. The 2017 surface improvement ensures a resurgence of more than 6000 units. In the last two years of its life cycle, Octavia 5E maintains that level. This puts him firmly in the top 20 of the best-selling cars.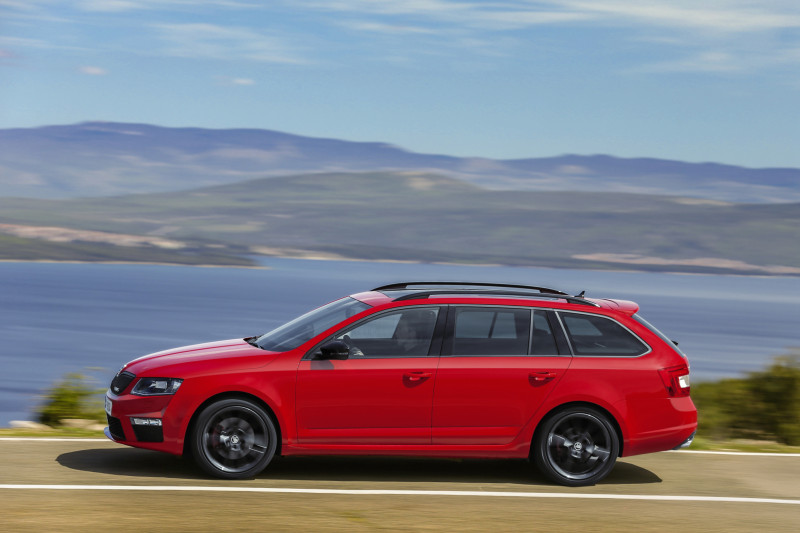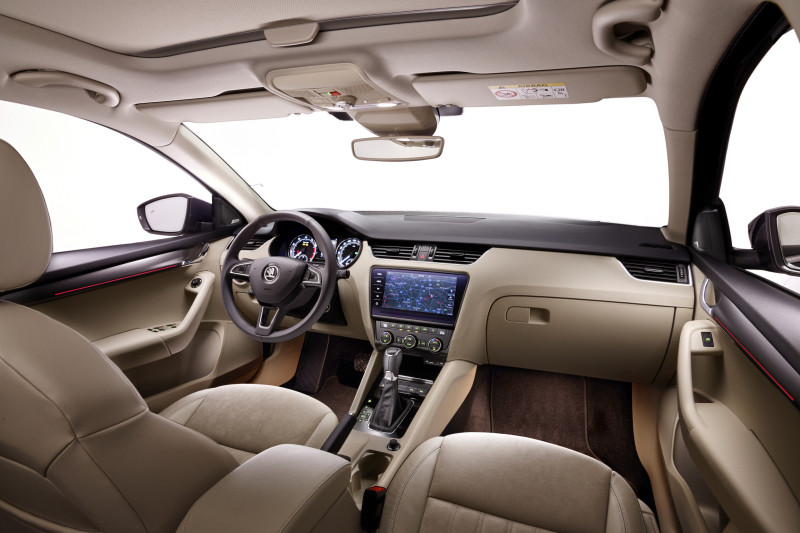 What are the dialects?
Since 1996, the Skoda Octavia has been offered in two body styles: a five-door hatchback and a station car, called the Combi. With an 80 percent share in the model mix, the latter is a favorite of the Dutch Octavia drivers. Not only does the Octavia Combi have plenty of cargo space, it also offers more dining room in the back.
The Octavia Combi Scout on four wheels is extremely rare. You can recognize it by its wide open surface, mud plastic edges and aluminum-colored skid plates. The Octavia range is between four 1.2 TSI cylinders with 86 hp (2013 to 2016, hatchback only) to 245 hp 2.0 TSI (2017 to 2019) in a Octavia RS four-wheel drive vehicle:
Engine variants Skoda Octavia 5E

1.0 TSI (115 hp)
TSI 1.2 (86/105/110 hp)
1.4 G-Tec (110 hp)
TSI 1.4 (140/150 hp)
TSI 1.8 (hp 180)
2.0 TSI (220/230/245 hp)
TDI 1.6 (105/110/115 hp)
2.0 TDI (150/184 hp)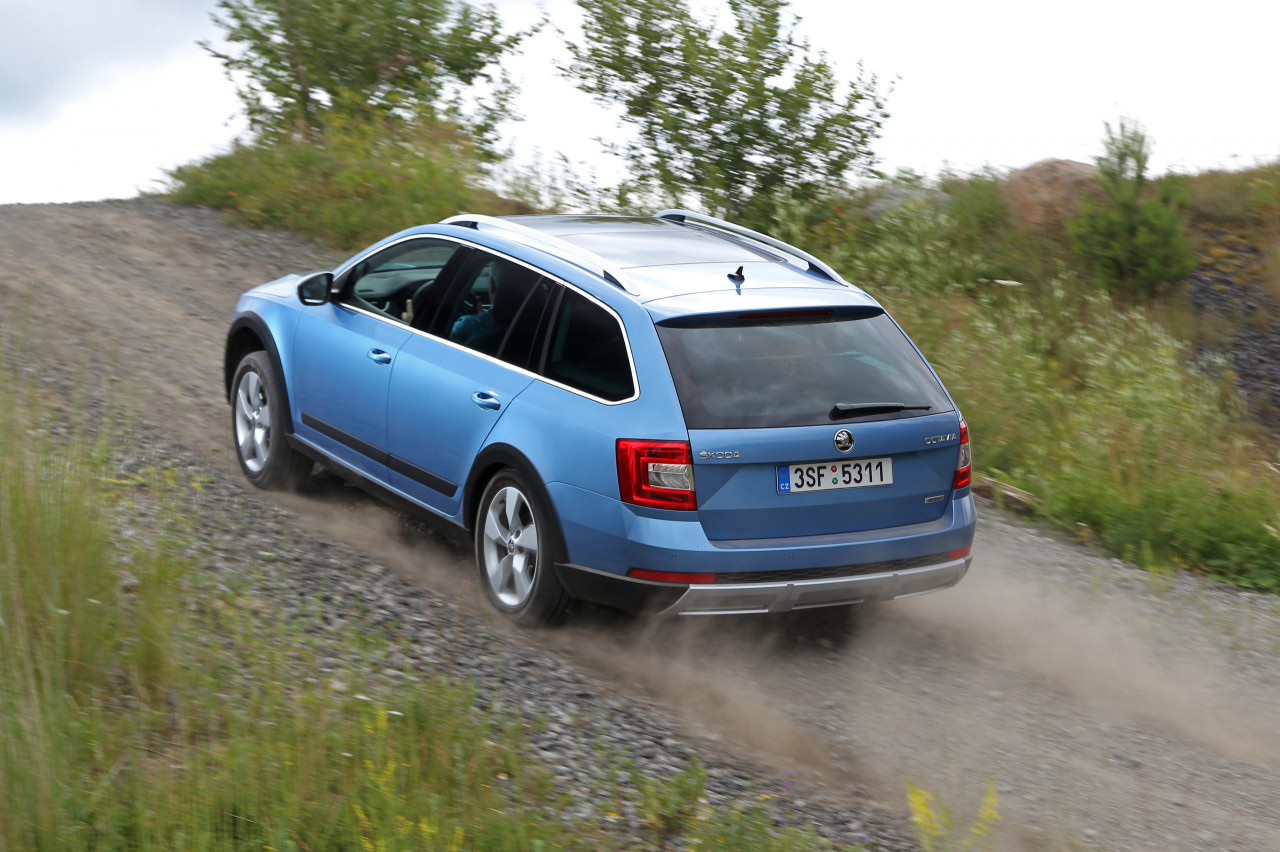 What materials should I choose for Octavia?

The reduction rate starts with Air Conditioning Air Conditioning, then comes a slightly lower Ambition. More interesting from Elegance. Includes automatic climate control, key access and rear parking sensors. For RS, the emphasis is on sports. Not only in terms of motor (2.0 TSI and 2.0 TDI), but also in terms of decoration, including special light alloy wheels and sport seats.
If you want a luxurious bath, choose L&K, named after the founders of the brand, Laurin and Klement. In this you are on the skin up to your eyebrows. In addition, you have an abundance of chic goodincluding electrically adjustable seats, built-in navigation system and advanced sound system.
The 2017 Octavia raised face is particularly distinguished by two lights, like the Mercedes and a wide center belt on the grille. Internally, the quality of the equipment has been improved. Octavia is also available with flexible maritime control, conflict notice used and an improved multimedia system.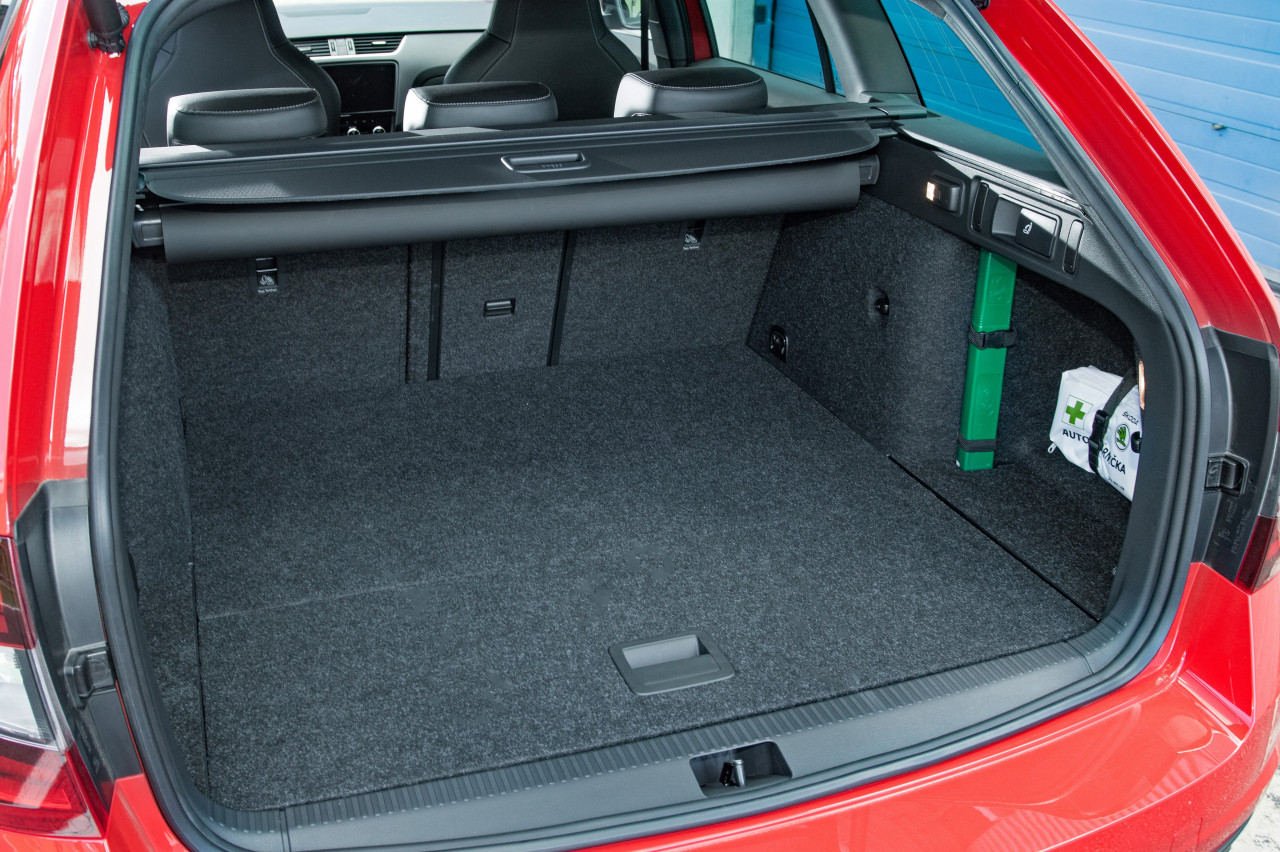 What are the weaknesses of the Skoda Octavia 5E?
The list of tips to consider has a few serious illnesses. After all, engines with time-sensitive chains have been replaced by those with a time zone. Keep an eye on the replacement time. With 1.2 and 1.4 TSI, that's just four years. The cost of replacing the tape is between 425 and 550 euros. And TSI 1.5 is more expensive.
Do you need a new timing tape? Immediately the water pump should be replaced as a preventive measure; that part will not cost your head, unlike labor. Speaking of water pumps, the 1.6 TDI ones often fail. If the pump is defective, change the clock belt immediately.
Would you like to purchase advice for the most popular events in your inbox?
Subscribe to the weekly Automatic Audit newsletter.
Although many of the DSG sufferings have suffered during this Octavia, it does not matter to try a two-clutch gearbox during a test drive in the city or traffic congestion. If the technique is sound, he should pass this without fitting and start. If the DSG lever no longer wants to leave the P position, there is probably an error in the control of the brake lamps. Strange but true.
An inactive air conditioner is often the result of a leaking condenser, but Octavia also requires system software updates. Electronic recognition provides the answer.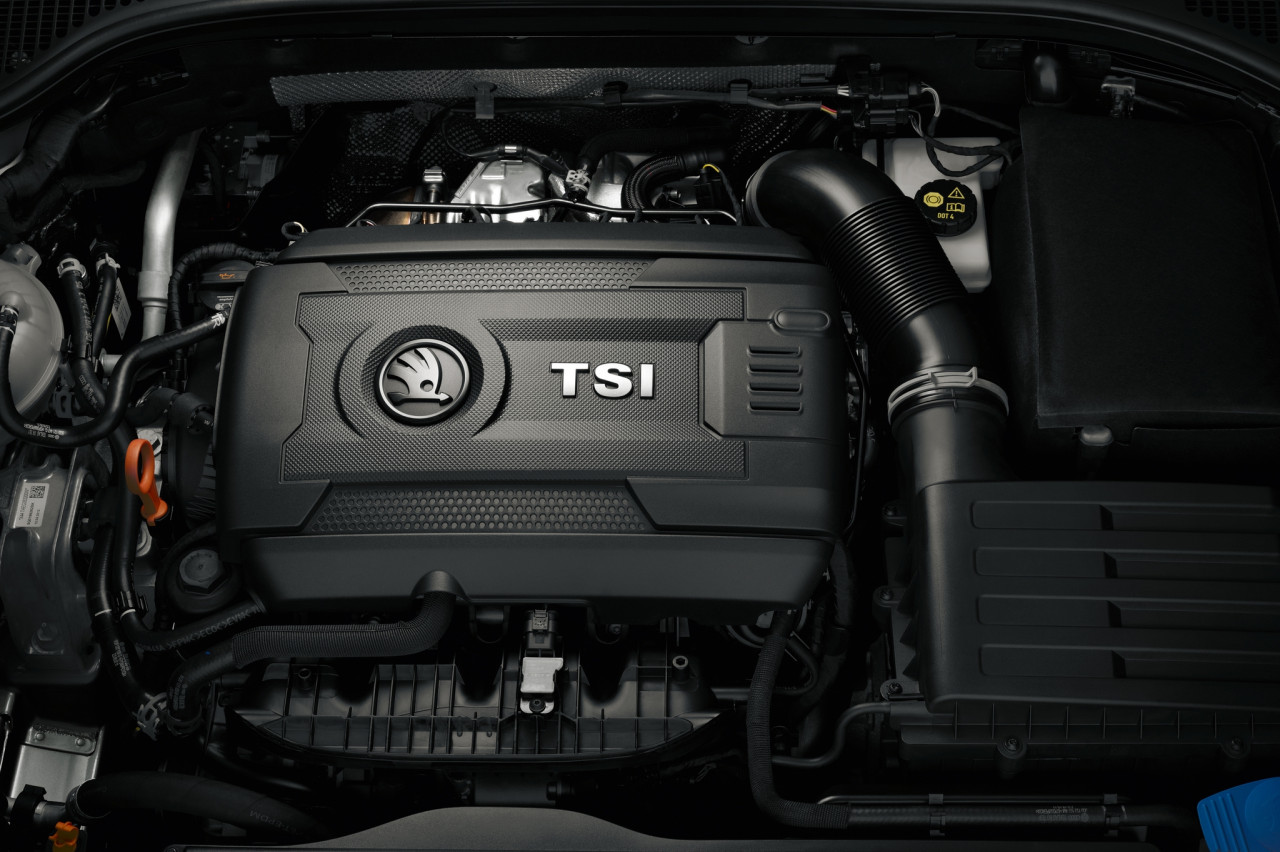 Does the four-cylinder 1.2 TSI of your Skoda Octavia sound like three cylinders and vibrate too much? There is a strong possibility that the spark wire has cut off the air.
Gasoline engines are sometimes exposed to the vacuum line of a kinked fuel system. Then the car responds slowly to the accelerator pedal, but the new pipe does wonders and does not cost a high prize. Does the four-cylinder 1.2 TSI of your Skoda Octavia suddenly sound like three cylinders and does it tremble more than usual? Chances are, the spark plug wire has cut off the air. This is also cheap quick fix†
One disease that can be expensive if you do not get it in time is a temperature error switch. In extreme cases, it can cause the engine to overheat. This defect is usually indicated by an illuminated engine lamp. Are you on the market for Octavia with a 1.8 TSI engine? Then find out who normally likes oil more than it is suitable for your wallet.
Octavia is well protected against corrosion, but water can remain on the front doors because of clogged drain holes. Does your Octavia greet your neighbor's koi carts with relaxing sounds as you drive? A good time to run the doors.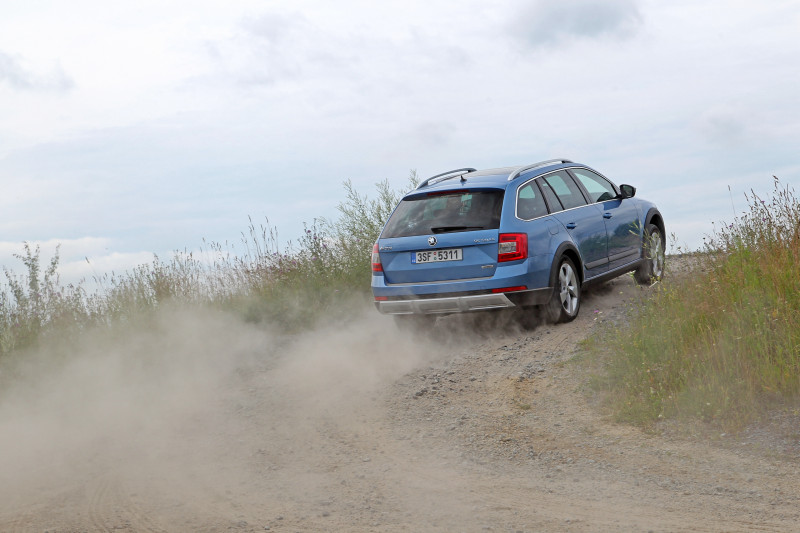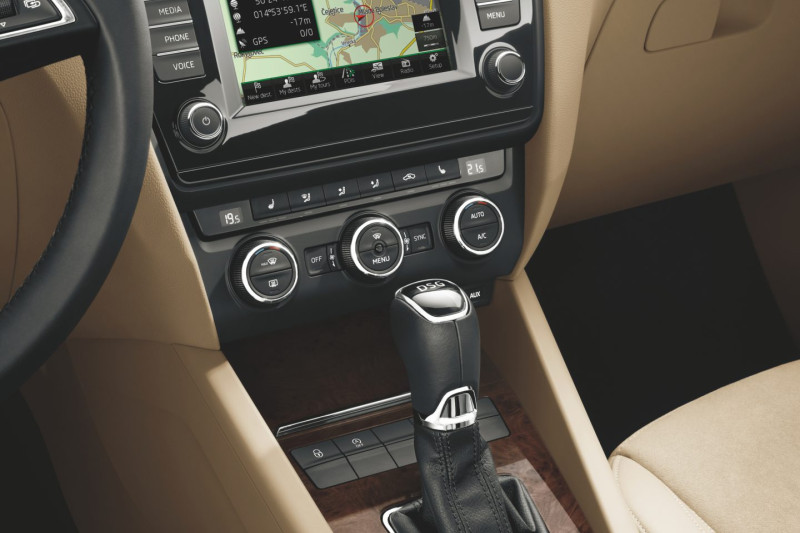 How much does a good Octavia 5E cost?
Out of over 400 Octavia 5E on Marktplaats.nl there is definitely a car you love. Is it not necessary to search the car after lifting the face and you are satisfied with 105 to 115 hp? Then you can get a gasoline version with over 150,000 miles from approximately 8,000 euros. Diesel is cheaper. If you do not need additional Combi space, you can look for a Octavia hatchback† It has the advantage of being cheap. Just … see if you can get one, because more than 80 percent of Octavias offered are station wagons!
Among the cars with less than one ton per hour, we get the Octavia 1.2 TSI Active – with the same balloon, you know – for 8250 euros. But most have to fetch at least 11 to 14 main ones. If you build many miles of highways and / or have a caravan, we would go for at least TSI 1.4 or 1.5. Then you have more "meat on the bones". In that case, calculate the price of around 15,000 euros. You will not get an old Skoda Octavia RS with 220 or 230 hp for less than 20,000 euros. The smallest, 245 hp version starts at 27 big. We could not find the Octavia Scout.