Audi A6 With the fourth generation A6, Audi proves that perfection can always be improved. Autovisie explores used car problems, offers and prices in this buying guide.
Nice and elegant design, good finish and good technology. These are all traditional reasons to choose the Audi A6 over its competitors. The fourth generation model takes the strengths of its predecessor to the next level, adding new technologies and further enhancing the driving pleasure.
Body Audi A6
Following other Audis of the same build period, the new A6 (model code 4G) sits on the standard MLB platform. High strength steels and aluminum increase torsional stiffness and reduce weight. The sharp design continues the design language of the previous generation, with sharp-looking headlights and 3D trapezoidal taillights as key features.
In addition to the sedan, the Avant and Allroad Quattro return to the lineup. Factory options include full LED headlights, S-line exterior packages, a sliding or panoramic sunroof, double glazing, power door locks and a tailgate with virtual pedal operation on the Avant. The autumn 2014 facelift brings new bumpers, a new grille and revised light units. Matrix LED lights are a new addition to the options list. Old collision and theft damage is a precaution with used versions of the S and RS, but it also occurs with lower speed versions.
Internal affairs
In terms of the use of materials, finishing and ergonomics, the interior of the A6 is the absolute standard in its class. The design of the dashboard is very attractive, which extends optically into the door panels and gives an additional feeling of spaciousness. Standard equipment and factory options are not inferior to the Audi A8. In addition to safety features such as Audi pre sense, adaptive cruise control with stop&go and active lane assist, Audi's drive option and the new MMI system with pull-out screen and touchpad control are available.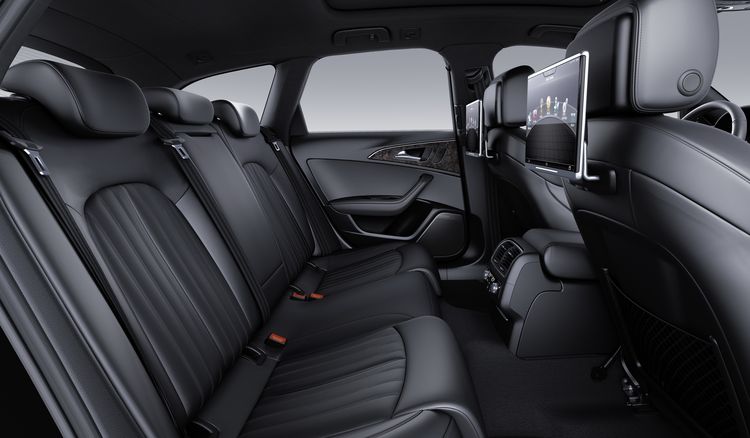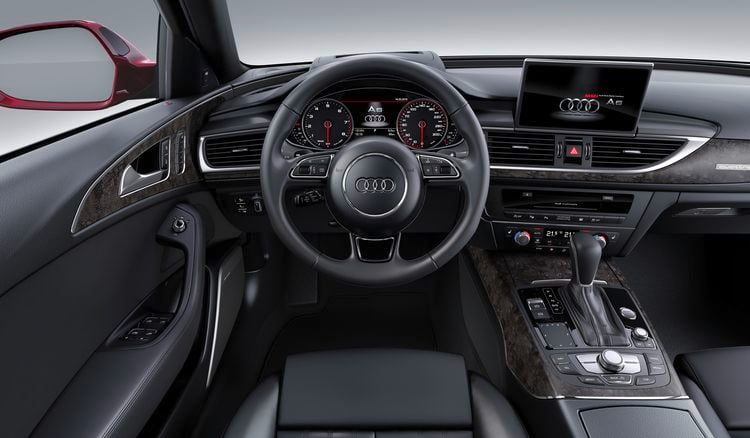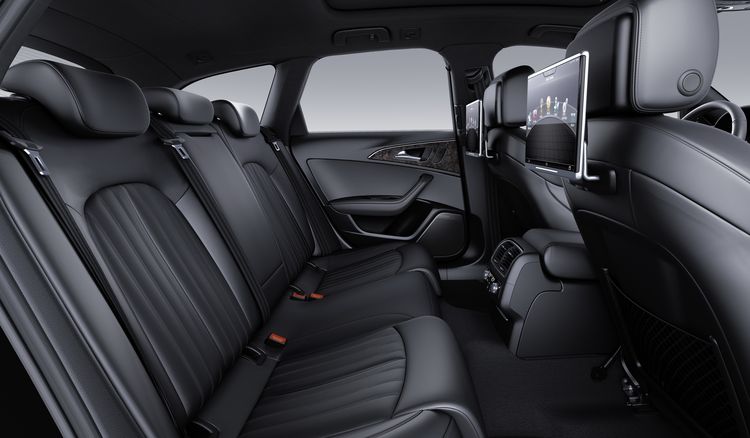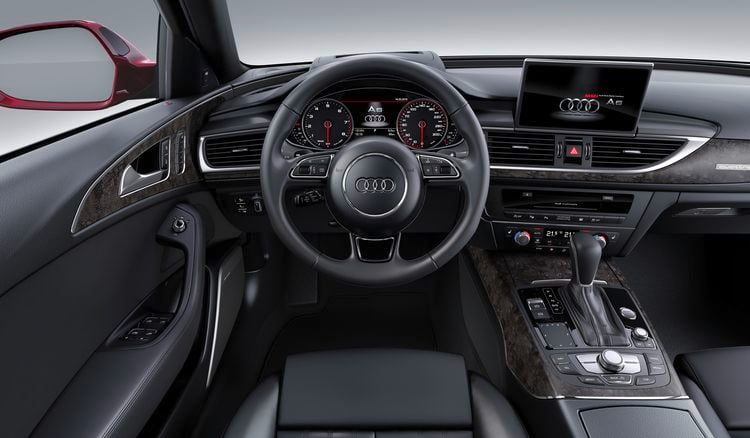 Other extras include comfort seats or sports seats, seat ventilation and massage function front and rear, active parking assistant and high-definition cameras, audio from Bose or Bang & Olufsen and much, much more. most of which do not fit on these pages. , including Audi's exclusive range. An updated MMI system is part of the facelift for 2014. With a used A6, take the time to test out all the extras. This is especially important for cars with expensive and complicated factory options. Also check if the MMI screen slides in and out smoothly and if the electronic handbrake control is working properly.
Engine
The engine range consists of direct injection four, six and eight cylinder engines with no supercharger. Petrol engines are 2.0 TFSI (180-252 hp) which will be joined in 2014 by 1.8 TFSI (190 hp). The popular compact A6 combines a 2.0 TFSI with an electric motor (245 hp).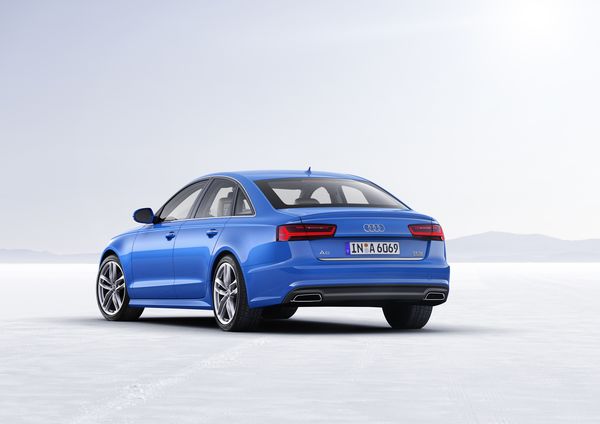 The 2.8 FSI is the normally aspirated V6 (204 hp) and the 3.0 TFSI is the supercharged V6 (300-333 hp). The S6 has a bi-turbo 4.0 TFSI V8 (420-450 hp). Inside of RS 6 and the RS 6 Performance gives the V8 more power (560-605 hp). Diesel engines are also widely available. These are the 2.0 TDI (136-190 hp) and the 3.0 TDI with single or twin turbos (204-326 hp), with the highest value reserved for the 3.0 TDI Competition.
Points to consider range from possible intake contamination and increased fuel consumption to the risk of rotating supply chains (V6) and turbo damage due to fuel line problems (V8). In addition, defective thermostats and water pumps and cooking ventilation contamination sometimes occur.
Contagion
Depending on the version and engine, the A6 has front-wheel drive or quattro all-wheel drive. For high driving dynamics and sports, versions with quattro and sports differentials are recommended. Entry-level engines were sold with a six-speed manual transmission.
Audi A6 E-tron of course also as Avant
In addition, a continuously variable Multitronic transmission, a seven-speed tronic transmission with two clutches and an eight-speed Tiptronic transmission with a torque converter are included in the price list. Regular oil changes extend the life of the automatic transmission and quattro system.
Audi A6 wheel suspension
Audi mounts a five-link independent front suspension and an independent multi-link rear axle. In addition to the regular suspension, the list of options includes a sports suspension lowered by 10 mm, an additional stiffness of 30 mm for the S-line sports suspension and an electrically controlled air suspension with automatic level control. Adaptive Cruise Control suspension and ceramic brakes are available on the RS 6. Despite the repositioning of the powertrain, and placing the center of gravity behind the front axle, the familiar understeer tendency still prevails. The standard operating system is accurate enough but has little sensitivity. Variable steering and variable steering ratios improve this situation to some extent. Driving pleasure is even greater with the S and RS versions.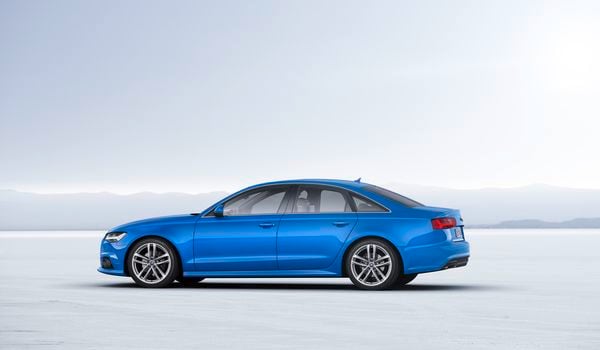 Wheel sizes start at 17 inches and end at 21 inches. Noise due to undercarriage wear is common. For cars with air suspension or DRC chassis, be aware of possible struts – replacements are expensive.
Which one should I get?
The biggest strength of the Audi A6 is the wide range of engines, transmissions, versions and options. In terms of the motor, the four-cylinder closes the gap between the head and the heart, while the six- and eight-cylinder compensate for their higher costs with more flexibility, more speed and a better sound. The A6's standard equipment is standard and good factory options are traditionally expensive. The lower limit of a little pampering is the Pro Line plus package (xenon, MMI navigation included, leather, heated front seats, four-zone climate control, parking assistance, alarm).
The Pro Line S adds the exterior and interior package of the S line to this. Everything else about it makes the used A6 more attractive – and unfortunately also more popular and expensive.
Should the Audi A6 be like that?
With this A6, Audi proves once again that perfect can always be better. All the power of its predecessor has been taken to the highest level and supplemented with technology and options from the top of the limousine. The main point of criticism is actually a disguised compliment: everything it does, the A6 does so well that the experience and driving pleasure is lost a little. Used, a fully functional business vehicle is a more attractive proposition than new.
More powerful than a petrol V6: Audi A6 55 TFSI e Quattro (2021) – Review
The timeless design only shows its age when you park the car next to the latest A6 and it doesn't look out of date in terms of equipment and options. For second-hand buyers, the build quality is even better: a well-maintained A6 drives as smooth and clean as new and is cheaper.
This costs them
The cheapest Audi A6 (4G) with a petrol engine is the A6 Avant 2.0 TFSI S tronic Business Edition (2013/263,000 km) for 11,950 euros. A6 sedan 2.0 TFSI S tronic Pro Line (km 2012/165,000 km) costs 15,450 euros and A6 sedan 2.8 FSI Pro Line plus (2011/143,000 km) costs 15,995 euros. The A6 Allroad Quattro comes into the picture from 22,950 euros (km 2012/208,000). The cheapest S6 (sedan/2012/274,000 km) starts at 19,900 euros; for RS 6 (Avant/2013/180,000 km) 45,000 euros is less. Diesel starts at 11 grand for the early A6 Avant 2.0 TDI multitronic (2012/316,000 km) and that rises to 55 grand for the late A6 Allroad Quattro 3.0 TDI (2018/123,000 km).
Part prices
Front brake pads, per set 83.06
Front brake discs, per set 174.10
Continental ContiSportContact 5, 245/45 R18 91W, each from 135.69
Full right light, full LED, water pump 1,311.50, from 56.09 Prices apply to one
Audi A6 1.8 TFSI from 2018 and including VAT and excluding collection.
Maintenance costs
Oil service from 250.– Long life service from 450.–
Service interval (1.8 TFSI) is 30,000 km/2 years.
Advantages of Audi A6
+ improper finish
+ timeless design
+ modern technology
+ a variety of used cars
Disadvantages of the Audi A6
– competitors score high on driving pleasure
– a small bedroom in the back (sedan)
These videos will make you a true Audi connoisseur
Did you see the mistake? Send us an email. We are grateful.
Information


April 23, 2023,

Buying guide: Ford Mustang Convertible – issues, offers and prices

Information


April 22, 2023,

The cheapest Audi R8 in the Netherlands costs less than a BMW 4-Series

Shopping guide


April 18, 2023,

Buying guide: Mercedes-Benz E-Class Cabriolet – problems, offers and prices

Shopping guide


April 10, 2023,

Buying guide: MG F/TF – Prices, offers and offers

Shopping guide


1 April 2023,

Buying guide: Smart Roadster – Prices, offers and offers

Shopping guide


March 26, 2023,

Buying guide: Ford S-Max II (2015-2023) – issues, offers and prices

Shopping guide


March 4, 2023,

Buying guide: Volkswagen Polo – problems, offers and prices

Shopping guide


February 19, 2023,

Buying guide: Lada Niva – problems, offers and prices