This is a Cadillac like you've never seen before. The Lyriq looks like no other Cadillac. And it's electric.
Cadillac Lyriq, like many electric vehicles that appear on the market, looks quite bold, although at the same time it also looks normal and practical. Long mask, eye-pleasing proportions, straight lines – can definitely be loved. The most interesting thing is the radiator grille, which the designers have decorated literally in every possible way, keeping as much light as possible.
Read also: Cadillac Lyriq and Timothée Chalamet in the sequel to "Edward Nożycoręki". Check out "ScissorHandsFree"!
The Cadillac Lyriq, although not pictured, is a very large car. It is about 5 meters long (4.96 meters to be exact), 1.98 meters wide and about 3.1 meters between the axles.
Under this eye-catching body, there is an electric motor with 340 HP and 440 Nm of torque. Power is supplied from a 100 kW battery pack. This should be enough to travel approximately 480 km on a single charge.
To charge the car, the driver can use the 19.2 kW on-board charger or find a fast charging station. With a power of 190 kW, we will increase the range of the SUV by 120 km in 10 minutes!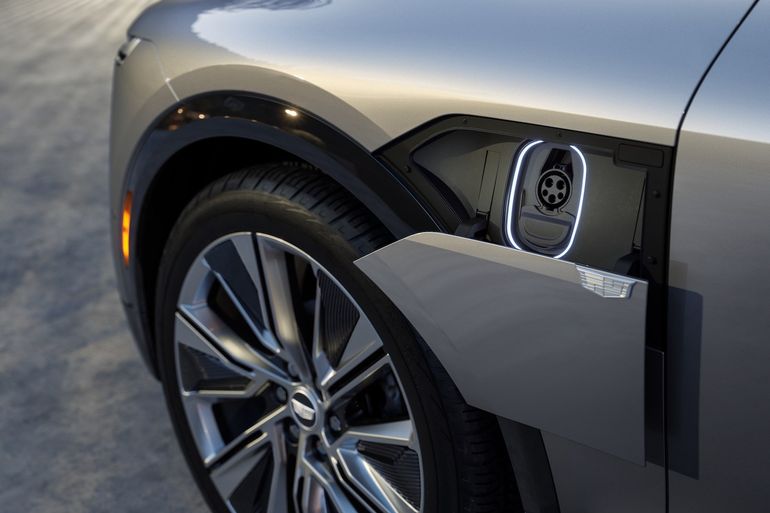 Also read: Cadillac Celestiq "revealed"! Meet the classic Cadillac
How much is an American-style electric SUV? $59,990 excluding allowances, taxes, etc.
And although it has been presented to the world now, we won't see it on the road anytime soon. Cadillac Lyriq will go on sale in the first quarter of 2022, and maybe even later …