All of General Motors' corporate vehicles are being updated for the 2024 model year. So, after the Chevrolet Trailblazer and Trax as well as the Buick Encore GX, Cadillac is following suit with its XT4.
Returning in the same three trim levels (Luxury, Premium Luxury and Sport), Cadillac's smallest SUV features front and rear enhancements, including new low-slung LED headlamps and redesigned grilles with a gloss black finish that gives it a look of Escalade. In addition, the design of the 18-inch and 20-inch alloy wheels has been updated.
The top version of the Luxury continues to appear with chrome accents, while the Sport prefers black trim. Note also the addition of three new colors to the exterior palette: Emerald Lake, Midnight Sky (black) and Deep Sea (dark blue).
As in LYRICS
The interior of the 2024 Cadillac XT4 is not smooth. In fact, some might say this is where the biggest changes lie – literally. The entire dashboard has been revised to include a new digital dashboard and a new touch screen, arranged together in a curved design. The 33-inch screen (with 9K resolution) is similar to what the LYRIQ electric crossover offers and the interface can be customized by the driver.
The multimedia system includes Google features including voice assistant and navigation, but note that Android Auto and Apple CarPlay continue to be used without having to connect a USB cable. Those using Amazon's Alexa are not left behind either.
A new modem that allows for 5G wireless connectivity is also included and all XT4s can receive a new AKG Studio sound system with 13 speakers that provide immersive listening.
Brushed aluminum polishes the trim, then each version adds its own finishes: gloss black, wood/aluminum or wood/carbon fiber. We should also mention the redesigned steering wheel that reproduces that of the larger Escalade.
Same engine
What does not change is the engine, in this case a 2-liter turbocharged four cylinder that gives 235 horsepower. It is mated to a nine-speed automatic transmission and can deactivate some of its cylinders as needed to save fuel.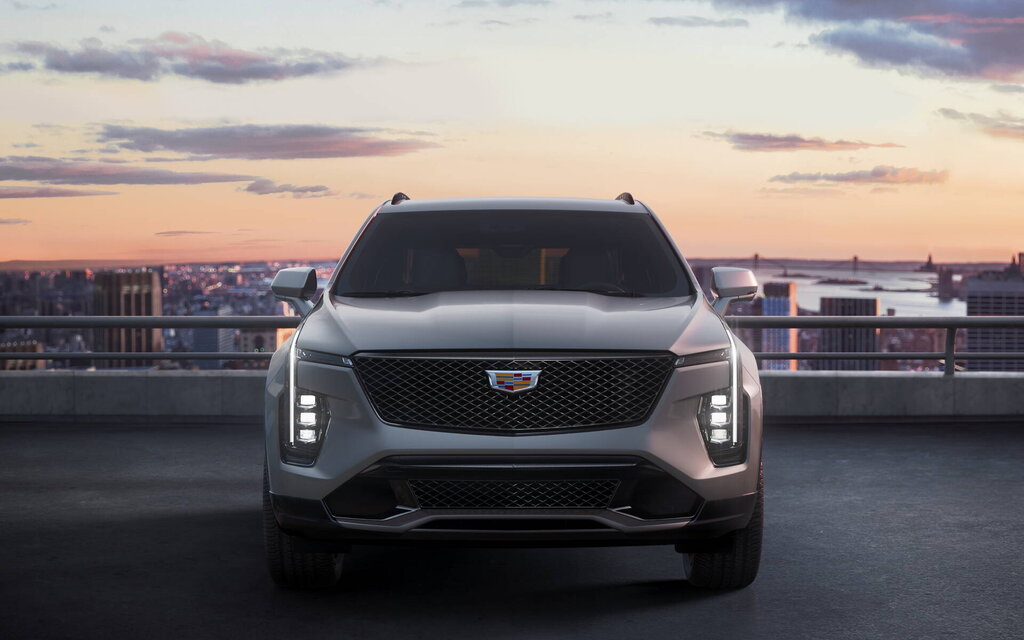 All-wheel drive remains optional on the base version, but is standard on the other two models. The XT4 Sport is the only one to offer a sports suspension that improves handling. Finally, it is worth noting that the optional active safety package is enhanced with the addition of automatic emergency braking at intersections, traffic sign recognition and speed limit assist.
The 2024 Cadillac XT4 will go on sale this summer and, although it's not known yet, its prices will be higher than the outgoing model, which started at $41,097 including freight and dealer preparation.
On video: 2023 Best Buys – Luxury Subcompact SUV Category