More and more often in Poland, the Carvago platform – used cars, is mentioned as an attractive alternative to the traditional way of buying a used car. How does it work?
Contents
Carvago – what is it?
Carvago – used cars is currently the largest platform for the sale of second-hand cars – appeared in Poland in June 2021. It is a company founded in Europe that wants to change the perception of buying second-hand cars by introducing new standards of quality and control of sales.
As research shows[1]demand for the purchase of used cars in Poland is increasing – more than 321.5 thousand passenger cars were registered in Poland in the first quarter of 2021, of which more than 63% were used cars, imported from abroad.
However, buying a used car is not one of the easiest tasks – according to research[2] 41% of consumers are worried about hidden technical defects, and every fifth person (20%) that the car has been stolen.
With the advent of Carvago, Polish drivers gained access to almost a million certified vehicles. In addition to a large selection of used cars, the brand also offers a number of additional services, such as a professional technical inspection of the car, additional financing for the purchase – also of foreign cars, extended warranty and quick insurance, as well as the provision of at home. At the request of the buyer, the company also takes some procedures, including. vehicle registration. The car is bought 100% online, including signing the purchase contract.
Carvago is not a typical sales platform. It is a comprehensive service that greatly simplifies the car buying process and takes it to a whole new level in terms of convenience.
and safety. Buying a car is completely clear with us. When the customer chooses a car
from the pan-European version, we check its history according to the VIN number and subject it to an authorized technical inspection, which has as many steps as 270. If the car fails, we recommend an alternative model. We deliver the vehicle of your choice to your home within 20 working days. We also guarantee the possibility of returning the purchased car within 14 days, without giving any reason – says Jakub Šulta, CEO of online car sales platform Carvago.com.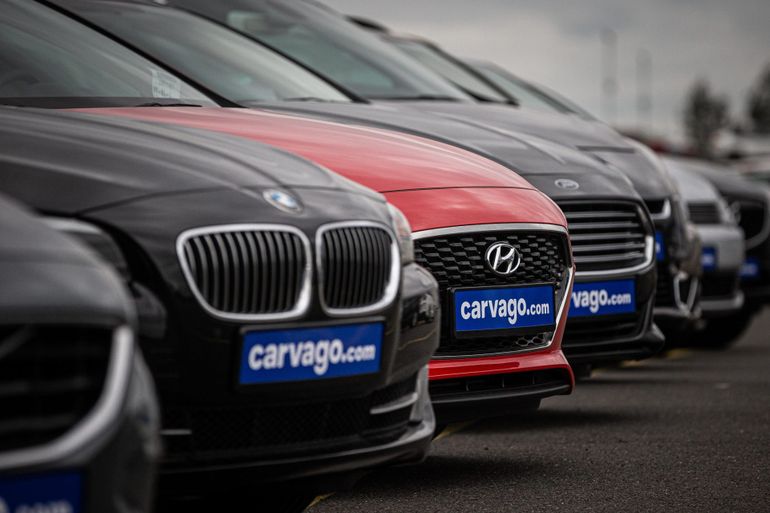 Carvago – used cars: rejects the purchase of used cars
As shown by the data of the Ministry of Digital Affairs[3]A large increase in the purchase of used cars took place
during the epidemic, which caused some people to give up traveling by public transport. As a result, a large group of consumers began to buy cars, which not only increased supply, but also contributed to the growth of unfair sales practices. Carvago, looking at trends and seeing changes in shopping habits, decided to introduce a new quality.
By creating Carvago.com, we decided to simplify the entire car buying process, while introducing completely new standards of quality and control of car sales.
second hand. Clear purchasing rules and transparency of service make our customers buy
at Carvago.com, they just feel safe. In addition, we guarantee ten times more choice of car models than the entire used car market in Poland. Thanks to such a rich offer, we can offer a customer looking for a specific car, about 200, instead of, for example, 15 car recommendations for purchase – comments Jakub Šulta, CEO of Carvago.
Carvago – used cars: how it works
There are about 7 million available in Europe[4] used cars, which Carvago,
according to an algorithm that evaluates various parameters, it offers its customers almost a million cars available instantly from 14 European countries, up to 10 years old and with a high mileage of up to 150,000 kilometers. When a customer expresses interest in a particular vehicle, its technical condition is checked by the authorized CarAudit inspection, owned by Carvago models. If the system detects an error or major defect, the customer will receive alternative purchase recommendations and the entire verification process will be repeated at no additional cost to the customer.
The company processes more than 6.5 million offers per day, but only about 10% of those meet the criteria included in its sales offer. The service also provides a free six-month warranty for each vehicle, which can be extended by the customer up to 2 years.
A unique solution in Europe is also the possibility to return the car without giving any reason within 14 days of purchase. Thanks to this, the customer can take advantage of all the possibilities offered by European legislation in the field of online shopping.
A game changer for the automotive industry
Carvago.com launched its service in the Czech Republic in October 2020. It is currently operational
in 7 European countries and plans to expand the German, Romanian, Austrian, Italian and Spanish markets.
Currently in Carvago – used cars are more than 750,000 cars, not older than 10 years and with high mileage of up to 150,000 km. The company, in addition to retail sales on the B2C market, also operates on the B2B market, where it cooperates with more than 400 business partners from 14 European countries. Santander Consumer Multirent is the only lender in Poland that started cooperation with the car financing platform.
Read also the interview with CEO Carvago and President of the EAG Management Board Jakub Šulta
---
[1] https://biznes.interia.pl/finanse/news-polacy-rzuili-sie-na-ukieta-auta-dwa-na-trzy-zareawodowan,nId,5237296
[2] https://infowire.pl/generic/release/674367/jest-boom-na-samochody-z-drugiej-reki-ale-dobre-auto-nielatwo-kupic
[3] https://www.dziennikwschodni.pl/moto/boom-na-ukieta-samochody-wrocil-winna-pandemia,n,1000289125.html
[4] Carvago data – used cars, based on market analysis provided by approx. car dealers that Carvago cooperates with in Europe.