The event of the day is an affordable SUV with a large V6. Check out this 2007 Infiniti FX35.
More and more people are buying a brand new car. Logically, because you pay for it with your eyes completely. It is best to spend the money you earn hard on a used car. Okay, then there are already several miles to the counter, but you get a lot more car for your money. That is why we are looking for a good old man every day. From cheap cars to ruthless monsters running. These are just some of the goal setting shareware that you can use.
Used 2007 Infiniti FX35
This Japanese SUV is more elegant and sharp than, for example, the Qashqai. Knowing that Infiniti is an elegant division of the Japanese automotive factory Nissan. Despite its origins, the event has American symbols. The car has many options and has a power of 280 hp.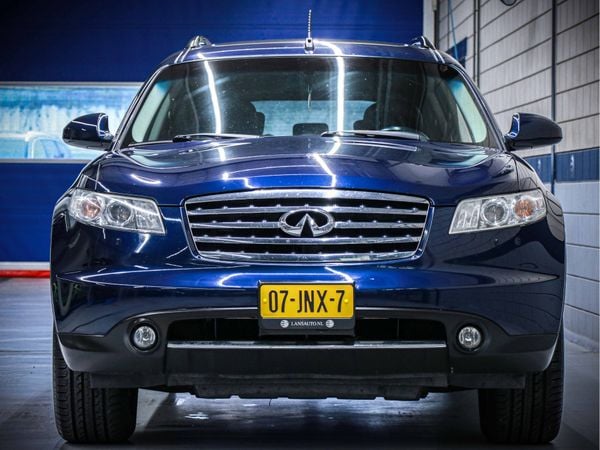 Infinity is a Japanese division, but it focuses on the North American market. The Infiniti FX35, a muscle SUV, is therefore a popular car in the United States. By the way, here in the Netherlands you are quite unique in this event. The car is characterized by a simplified design and is decorated with chrome trim, solid alloy wheels, black windows and two pump-sized pumps.
Good options with oil V6
The interior of the 2007 Infiniti FX35 used is elegant. For example, the SUV event has leather seats and heating, leather steering wheel, automatic transmission, on-board computer, air conditioning, cruise control, elegant clock on the dashboard and large trunk.
Under the hood the Infiniti FX35 used is a 3.5-liter V6 and 280 hp. This speeds up to 100 miles per hour in 7.2 seconds and can reach speeds of up to 240 miles per hour.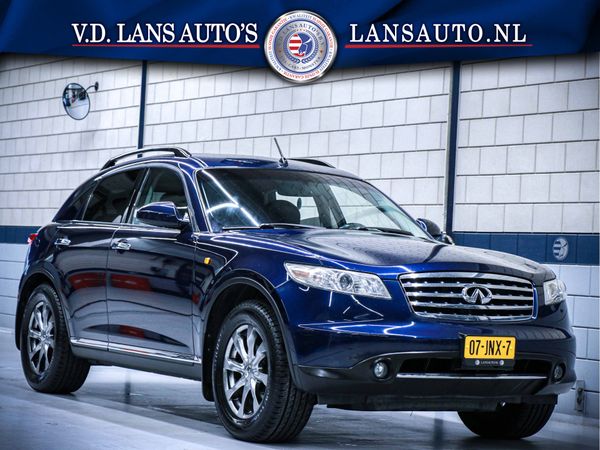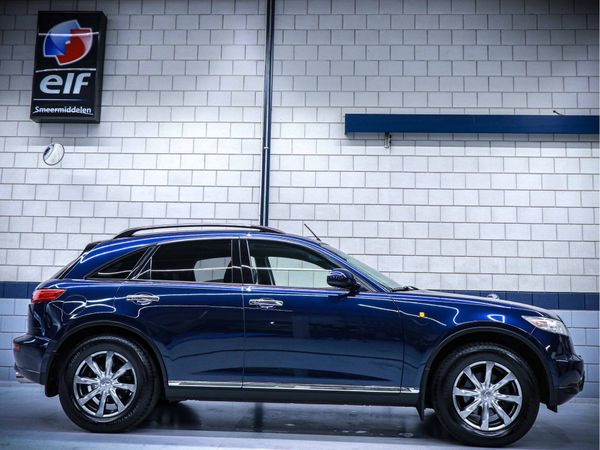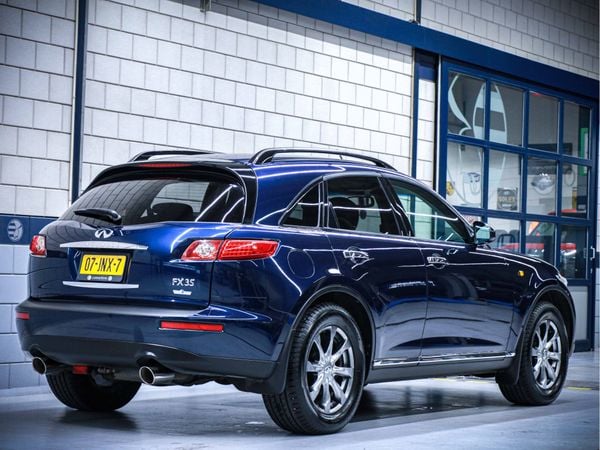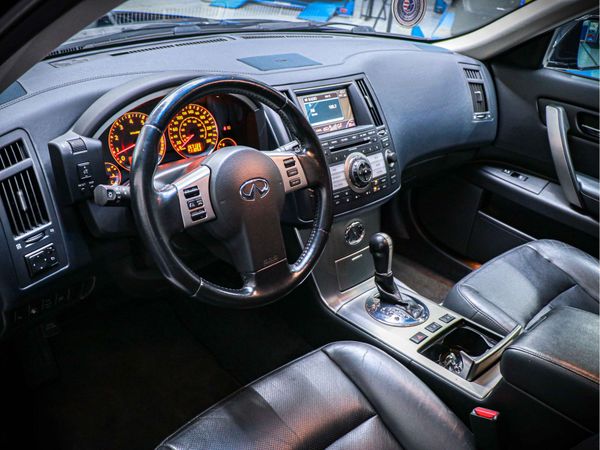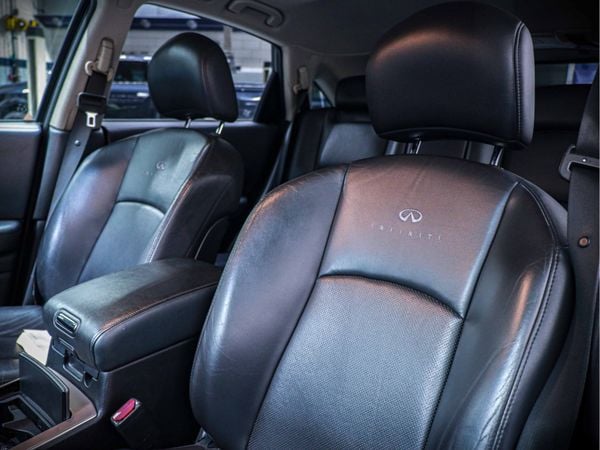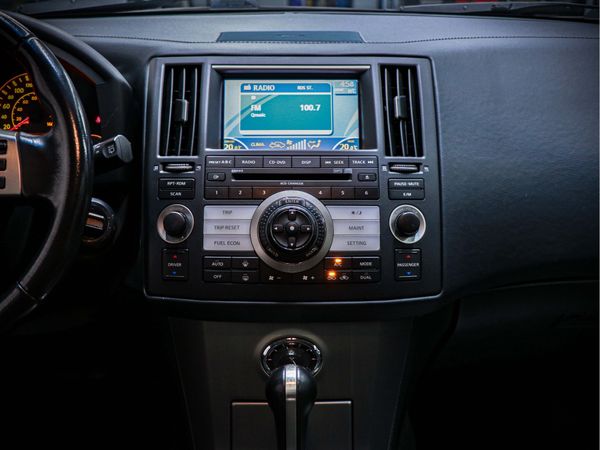 An elegant event at a competitive price
The used Infiniti FX35 sells for 14,950 euros, up to you to negotiate. Are you interested? In Van Der Lans Auto's, more information can be found here†
Did you notice the error? Email us. We thank you.
if(deniedConsent.indexOf('create_ads_profile') < 0 && deniedConsent.indexOf('select_personalized_content') < 0){ document.head.appendChild(script); console.log('load cxense!!!'); }else{ console.log('NOT load cxense!!'); } if (dataLayer[0].show_banners == 1) { // console.log('fillSlots'); setTimeout(function(){ fillSlots(); }, 1000); } if(deniedConsent.indexOf('social_media') < 0){ var y = document.getElementsByClassName("social-media-no-consent-box"); var i; for (i = 0; i < y.length; i++) { y[i].style.display = "none"; } var x_fb_post = document.getElementsByClassName("fb-post-no-consent"); while(x_fb_post.length > 0) { x_fb_post[0].className = "fb-post"; }
var x_fb_video = document.getElementsByClassName("fb-video-no-consent"); var i; while(x_fb_video.length > 0) { x_fb_video[0].className = "fb-video"; }
var x_twitter = document.getElementsByClassName("twitter-tweet-no-consent"); while(x_twitter.length > 0) { x_twitter[0].className = "twitter-tweet"; }
var xi = document.getElementsByClassName("instagram-media-no-consent"); while(xi.length > 0) { xi[0].className = "instagram-media"; }
var script = document.createElement("script"); script.src = "https://platform.twitter.com/widgets.js"; document.head.appendChild(script);
var script = document.createElement("script"); script.src = "https://www.instagram.com/embed.js"; document.head.appendChild(script);
var script = document.createElement("script"); script.innerHTML = "window.instgrm.Embeds.process();"; document.head.appendChild(script);
var script = document.createElement("script"); script.src = "https://connect.facebook.net/nl_NL/sdk.js#xfbml=1&version=v8.0";
var facebookDiv = document.createElement('script'); facebookDiv.innerHTML =`window.fbAsyncInit = function() {FB.init({ xfbml : true, version : 'v5.0' });}; `; document.head.appendChild(facebookDiv);
var my_awesome_script = document.createElement('script'); my_awesome_script.setAttribute('src','https://connect.facebook.net/en_US/sdk.js'); my_awesome_script.async="true"; my_awesome_script.defer="true"; document.head.appendChild(my_awesome_script);
}
if (deniedConsent.indexOf('measure_content_performance') < 0){ var script = document.createElement("script"); script.src = "https://cdn.onthe.io/io.js/xuwyyty5Qusg"; document.head.appendChild(script); console.log('load IO Tech'); loadIo(); }else{ console.log('NOT load IO Tech'); } } } if (navigator.userAgent.toLowerCase().indexOf('cxensebot') != -1) { loadAllScripts(); }