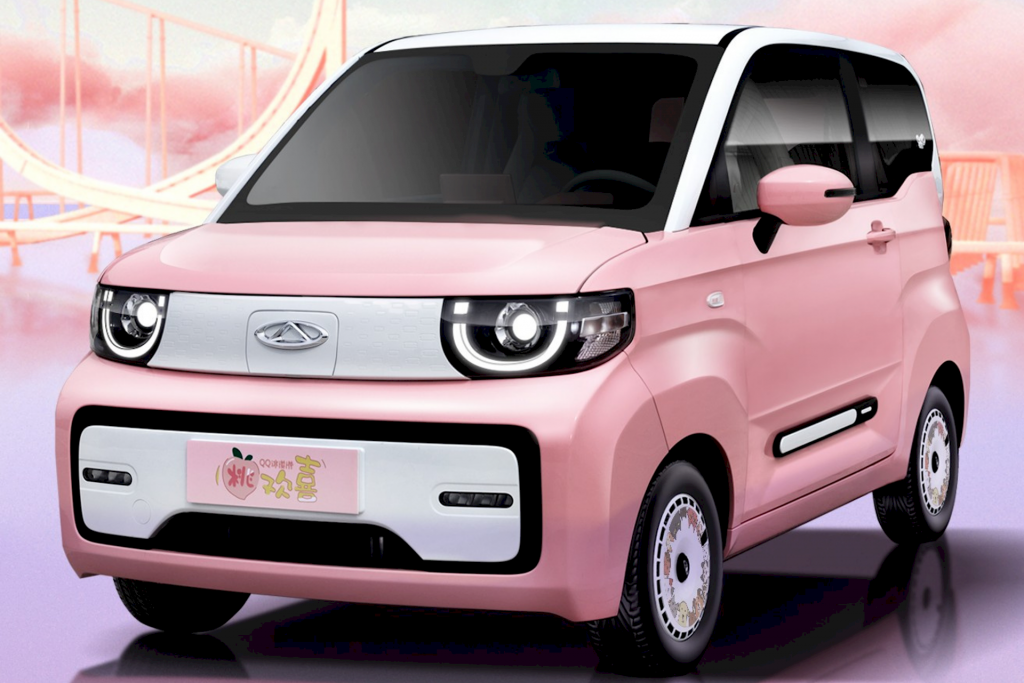 Chery QQ Ice Cream Joyous Peach
Barbie's car, Sharpay Evans' pink Mustang in High School Musical 2, Yuki's Honda S2000 equally inside 2 Fast 2 Furyand now Chery QQ Ice Cream Joyous Peach. With the difference that the one from the Chinese manufacturer is sold and not designed specifically for the film.
And this car with a very long name, soaked in bright pink with features in white and "artistic" wheels, Chery wanted to create a car aimed at women. If it may surprise us, in China it is normal: cars designed for women are an interesting, collateral but complementary area of ​​the Chinese car market. There are several manufacturers that create special editions of cars already on the market specifically for women, such as Ice Cream; but there are also those who make their own ad hoc cars. Price? It starts at only 39,900 yuan (5630 euros) and reaches 49,900 (7041) for the "regular" Chery Ice Cream, while for Peach it starts. from 42,000 yuan, or 5926 euros.
Features of Chery QQ Ice Cream Joyous Peach
Not that the car it's based on, the Chery QQ Ice Cream, is any better: in fact the shape is the same, which is quite common in the eastern market, with more colors like the green in the picture. The women's dialect began as a concept vehicle in 2021 Chengdu Auto Showand differs from the last Chery QQ Ice Cream Joyous Peach in wider fenders, larger wheels and side bars.
Chery QQ Ice Cream in short, it is a typical Chinese city car, it is not good in design, with 3 doors and four seats and square shapes to maximize space. The wheels are small and mounted on the ends of the car, so much so that it could be mistaken for a Japanese or Korean key car. It is clearly electric: we are talking about the engine 27 HP and 85 N/m of torqueand the possibility of combining with a battery pack of 8.8 kWh to have an autonomy of 120 km, or 9.3 kWh to reach 170. Practically electric scooter batteries, which however guarantee good autonomy, that of Smart , thanks to the weight of only. 699 kg.
Among the details, the shark fin antenna and white details on the doors, which distinguish "Peach" from the classic Ice Cream, which replaces conventional antennas. Even the press images are aimed at a female audience, with pink backgrounds, balloons and anything else that looks like something from an anime.
Let's talk about circles
Perhaps the most surprising explanation is that related to circles, that they are "artistic". In the sense that Chery has thought well to decorate the entire frame with kawaii animals complete with happy smiles on a white background, while the middle stands. Chery logo on black background.
The interior is also based on Ice Cream Standard, cHe himself is not bad in relation to the price: very well maintained, a flat two-spoke steering wheel, and a digital dashboard.
Ice Cream, at least conceptually, also adds large touch display. Of course, there's no shortage of pink and white seats, echoing the exterior, and other kawaii details on the dashboard and handbrake.
If there is someone, man or woman, who would buy, do not hide!