Last week, a huge collection of special versions of the Chevrolet Corvettes went under the hammer. No less than 18 cars came from a collection of Corvette lover Dr. Richard Foster. But that was bad news for tax collectors who wanted to get the same car to complete their collection. 18 copies were offered immediately†
How the Chevrolet Corvette began its career as an Opel – The Truth of the Sjoerds 143
Yes, the Mecum Auction was able to find a participant and successfully put the collection under the hammer. So there was at least one person who did not have a Corvette collection yet, or who chose everything to complete his collection. $ 1,375,000 was paid for it. Well, at least. The average price per car is $ 76,388. Or is it a lot? A conscious buyer does not think.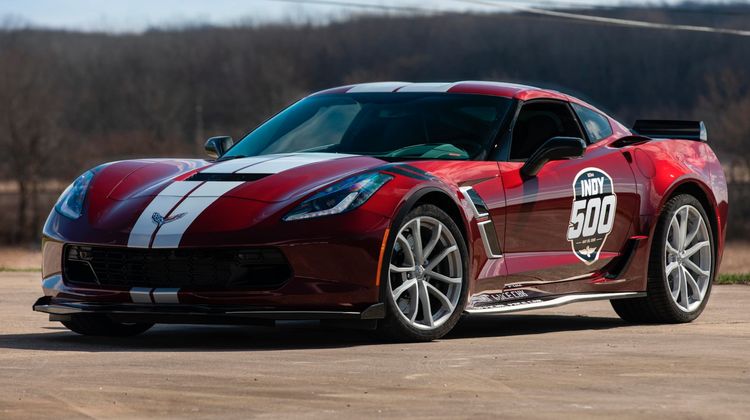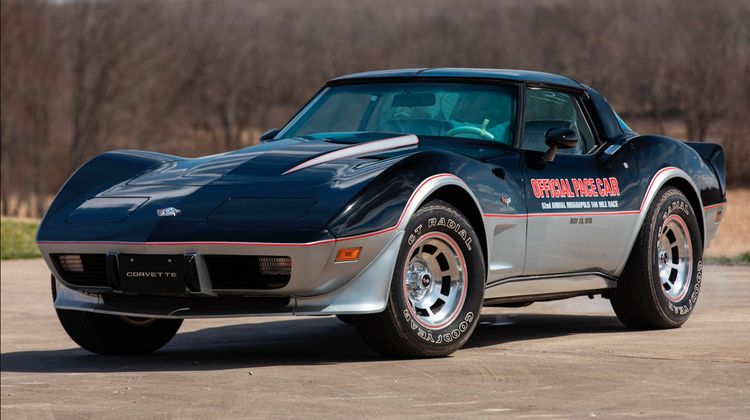 Original Editions and Articles
What did the best man buy? Dkt. Richard Foster collected several special versions of the Corvette over the years. Especially the Pace Car versions that Chevrolet offered to answer the Indy 500. At least, when the Corvette acted as a Motion Drive. An American car manufacturer sometimes changed cars. The brand also used the Camaro several times. Foster gathered Several Motion Vehicles assembled over the years. Two of the eighteen cars are 'Official Pace Cars'. Eight are IMS-approved copies and six are called Corvette Pace Vehicle Versions. One of the cars is not in the picture. Dkt. Richard Foster has another Corvette Pace Cars Collection 2022 by order. † That will be the official exchange of replica, which the buyer will receive later.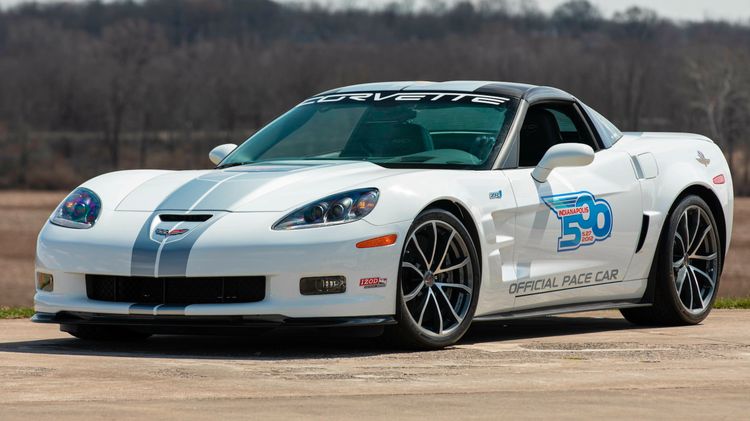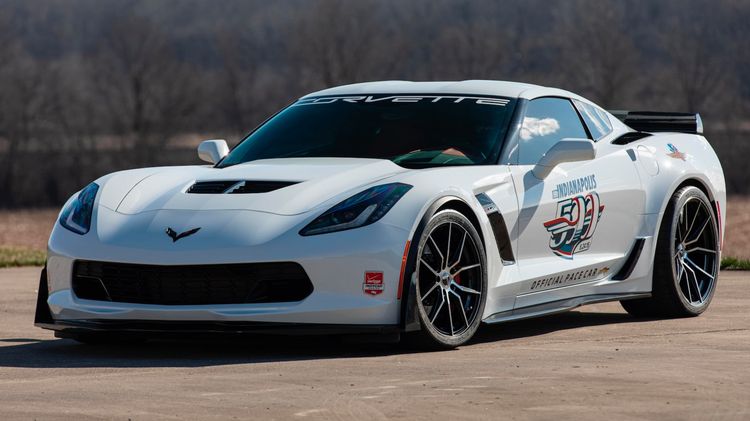 Few versions
The oldest car of the set is the 1978 Chevrolet Corvette Edition. The sports car has driven only 50 miles. The 1986 Corvette Car version is more fun. The omeeter reads 17,342 miles. The 1995 Corvette Car version is also as good as the new one. He has traveled only 121 miles. The 1998 edition is also new, with 17 miles per hour. There are 547 of this version with manual transmission, according to the seller. The 50th anniversary version of the Coupe from 2003 has the lowest mile. The car has traveled 10 miles. It could be worse!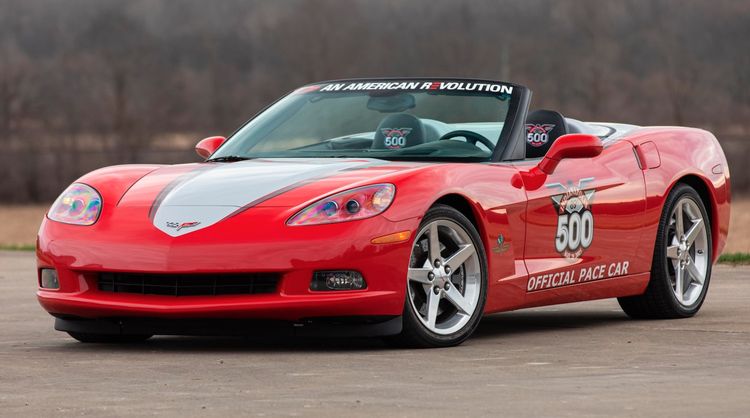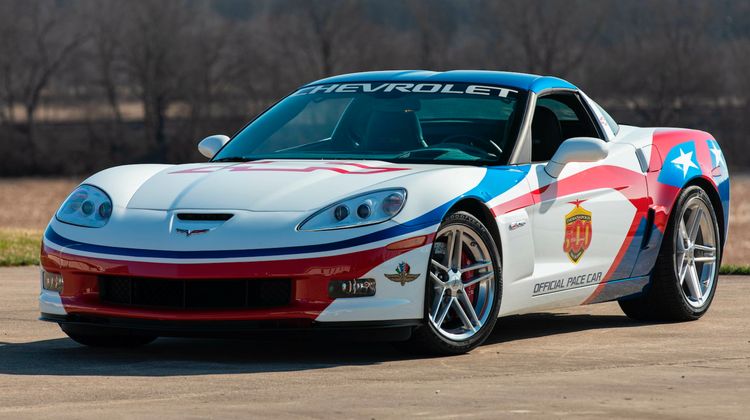 I have never enjoyed it
The 2004 Motion Vehicle sold is a car that was used as a Parade Vehicle during the Indy 500. The vehicle has driven 8,942 miles. The 2005 Chevrolet Corvette Pace Car is one of eight Official Motor Vehicles in 2005. In addition, the 2006 Corvette Z06 Motor Vehicle has been painted, one of the six Official Vehicles of the year. The 2007 edition is one of the 500 series and covered only 500 miles in years. The 2008 version is one of the 266 series. The 2013 Chevrolet Corvette ZR1 60th Anniversary Pace Car Replica is also not missing, as is the 2014 Chevrolet Corvette Pace Car Replica with only 9 miles per hour.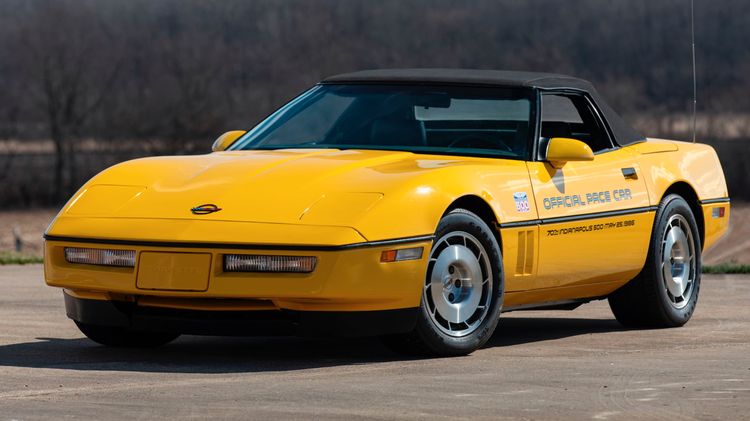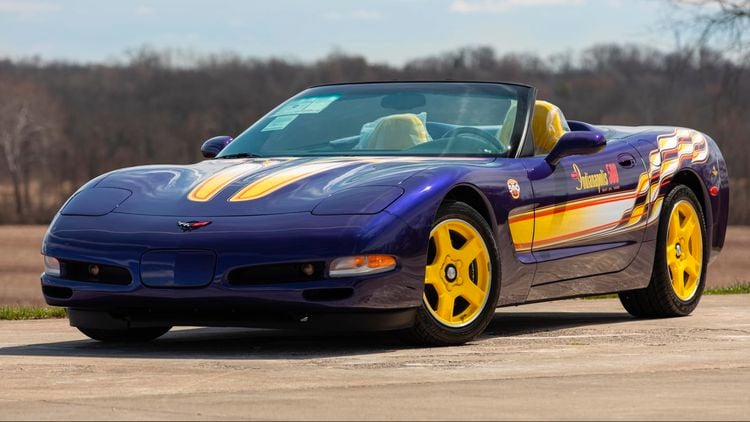 In addition to the Z06 2015 Motor Vehicle Replica, the 2017 Grand Sport Pace Vehicle Replica, 2019 ZR1 Pace Car Replica (1 out of 39 in Admiral Blue), the Chevrolet Corvette Grand Sport Pace Car Replica and the 2020 Pace Car Replica, the collection includes. Chevrolet Corvette Pace Car Replica 2022, but the car has not yet been built. The car goes directly to the highest bidder after production.
Did you notice the error? Email us. We thank you.
var deniedConsent = tc_vars.didomiPurposesConsentDenied; if(deniedConsent.indexOf('cookies') == -1){
//SETTING VARIABLES var wpk_tags = dataLayer[0].Tags; if (wpk_tags != undefined) { var wpk_tags_array = wpk_tags.split(','); }else{ var wpk_tags_array = []; }
var sales_keywords = dataLayer[0].sales_keywords; if(sales_keywords == undefined){ sales_keywords=""; }else{ sales_keywords = sales_keywords.replace(/_/g, ''); sales_keywords = sales_keywords.replace(/&/g, '_'); sales_keywords = sales_keywords.replace(/&/g, '_'); }
if (typeof dataLayer[0].Site !== 'undefined') { var site_name = dataLayer[0].Site.toLowerCase(); }else{ var site_name=""; }
site_name = site_name.split(".");
//SETTING VARIABLES
var script = document.createElement("script"); script.src = "https://shared.mediahuis.be/cxense/cxense.autovisie.min.js"; script.type = "didomi/javascript"; script.setAttribute('data-vendor','iab:412');
console.log('ads: '+deniedConsent.indexOf('create_ads_profile')); console.log('content: '+deniedConsent.indexOf('select_personalized_content'));
if(deniedConsent.indexOf('create_ads_profile') < 0 && deniedConsent.indexOf('select_personalized_content') < 0){ document.head.appendChild(script); console.log('load cxense!!!'); }else{ console.log('NOT load cxense!!'); } if (dataLayer[0].show_banners == 1) { // console.log('fillSlots'); setTimeout(function(){ fillSlots(); }, 1000); } if(deniedConsent.indexOf('social_media') < 0){ var y = document.getElementsByClassName("social-media-no-consent-box"); var i; for (i = 0; i < y.length; i++) { y[i].style.display = "none"; } var x_fb_post = document.getElementsByClassName("fb-post-no-consent"); while(x_fb_post.length > 0) { x_fb_post[0].className = "fb-post"; }
var x_fb_video = document.getElementsByClassName("fb-video-no-consent"); var i; while(x_fb_video.length > 0) { x_fb_video[0].className = "fb-video"; }
var x_twitter = document.getElementsByClassName("twitter-tweet-no-consent"); while(x_twitter.length > 0) { x_twitter[0].className = "twitter-tweet"; }
var xi = document.getElementsByClassName("instagram-media-no-consent"); while(xi.length > 0) { xi[0].className = "instagram-media"; }
var script = document.createElement("script"); script.src = "https://platform.twitter.com/widgets.js"; document.head.appendChild(script);
var script = document.createElement("script"); script.src = "https://www.instagram.com/embed.js"; document.head.appendChild(script);
var script = document.createElement("script"); script.innerHTML = "window.instgrm.Embeds.process();"; document.head.appendChild(script);
var script = document.createElement("script"); script.src = "https://connect.facebook.net/nl_NL/sdk.js#xfbml=1&version=v8.0";
var facebookDiv = document.createElement('script'); facebookDiv.innerHTML =`window.fbAsyncInit = function() {FB.init({ xfbml : true, version : 'v5.0' });}; `; document.head.appendChild(facebookDiv);
var my_awesome_script = document.createElement('script'); my_awesome_script.setAttribute('src','https://connect.facebook.net/en_US/sdk.js'); my_awesome_script.async="true"; my_awesome_script.defer="true"; document.head.appendChild(my_awesome_script);
}
} }
if (navigator.userAgent.toLowerCase().indexOf('cxensebot') != -1) {
loadAllScripts();
}