In the world of crossovers, power options ranging from 245 to 390 horsepower are readily available. However, for those seeking a more sustainable and refined driving experience, the Cupra Formentor 2.0 TSI variant with its 190 horsepower might just be the perfect fit. Let's delve into its performance and features in this comprehensive test drive.
Unwavering Power and Stability
The TSI 2.0 variant impresses with its serene and low-vibration demeanor, delivering a smooth and expectedly spirited performance. Teamed with a quick and seamless seven-speed DCT transmission and adaptive all-wheel drive, the result is a delightful, carefree driving sensation that lies beneath the elegantly sculpted hood. Whether it's summer or winter, and regardless of the vehicle's load, the Cupra Formentor's capabilities remain consistent. Even fuel efficiency is commendable, averaging 8.7 liters per 100 kilometers and reaching a remarkable low of 6.7 liters.
Refined Design and Performance Features
The Cupra Formentor, a five-seater SUV, boasts dimensions of 4,450 x 1,839 x 1,520 millimeters (L x W x H), with a wheelbase of 2,679 millimeters. The spacious trunk offers a capacity of 450 to 1,505 liters, making it suitable for various needs. Despite weighing a modest 1,571 kilograms, the Formentor maintains a well-balanced configuration. Equipped with well-crafted sports seats featuring fabric covers, 19-inch wheels, variable dampers (available for an additional cost of 1,840 euros), and a well-mannered engine, this crossover provides an engaging yet comfortable driving experience.
Superior Touring Capabilities
The Cupra Formentor's luxurious performance kit makes it an excellent choice for long journeys. The inclusion of LED headlights, three-zone air conditioning, four USB sockets, adaptable cruise control, and user-friendly digital instruments (depending on the configuration) enhances the overall driving experience. Additionally, the convenience of a spacious trunk, remote opening, and a 220-volt socket further elevates the Formentor's practicality.
Room for Improvement
While the Cupra Formentor is not at fault, its infotainment system falls short of expectations, leaving room for improvement in this area.
Verdict: Cupra Formentor Excels!
With its striking design and impressive performance, the Cupra Formentor 2.0 TSI is a compelling choice for crossover enthusiasts. The combination of comfort, stability, and sustainability creates a lasting impression. Although certain aspects such as the infotainment system could benefit from refinement, these minor setbacks do not overshadow the overall excellence of the Formentor.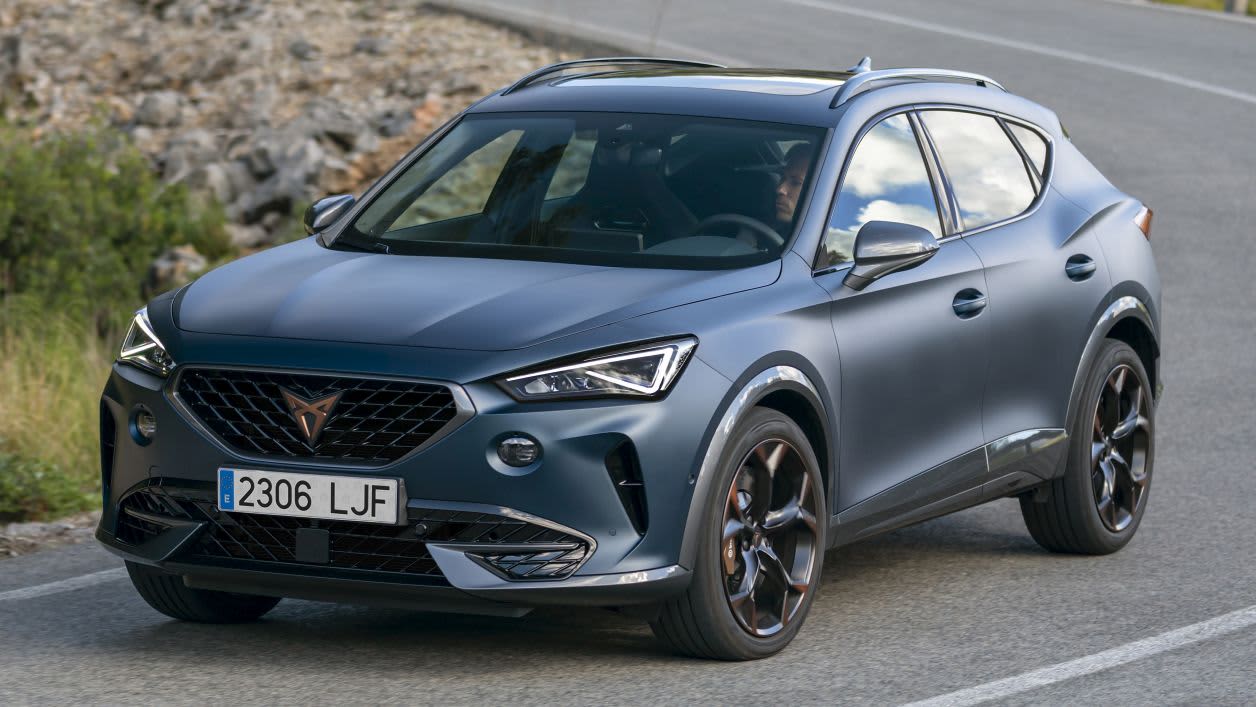 Technical Specifications:
Model: Cupra Formentor 2.0 TSI 4Drive
Base Price: €41,070
External Dimensions: 4,450 x 1,839 x 1,520mm
Trunk Volume: 450 to 1,505 liters
Engine: 1984 cc, 4-cylinder
Performance: 140 kW / 190 hp at 4200 rpm
Top Speed: 220 km/h
Acceleration (0-100km/h): 7.3 seconds
Test Fuel Efficiency: 8.7 liters per 100 kilometers
Note: The prices mentioned in the article are subject to change and may vary depending on the market and additional features.