Price: Dacia Unveils E-Sandero at an Unbeatable Sub-35,000 Euros Price Point.
In a strategic move towards electrification, Dacia is poised to launch the fourth generation of its popular Sandero as an affordable electric car by 2027 or 2028. CEO Denis Le Vot, in an exclusive interview with esteemed automotive publication Autocar, disclosed the brand's commitment to providing cost-effective solutions to consumers.
The electrified Dacia Sandero is set to outshine its competitors, with Le Vot targeting a highly competitive price range of 35,000 to 45,000 euros, significantly undercutting rival offerings and establishing itself as the accessible choice for eco-conscious drivers.
Drive: Dacia's Ingenious Weight-saving Measures and Optimized Range
In its pursuit of an unrivaled sub-35,000 euro price tag for the electric Dacia Sandero (2027), the company has embarked on an innovative approach. CEO Denis Le Vot emphasized that Dacia's focus lies in prioritizing cost-effectiveness rather than aiming for extensive range or ultra-fast charging capabilities.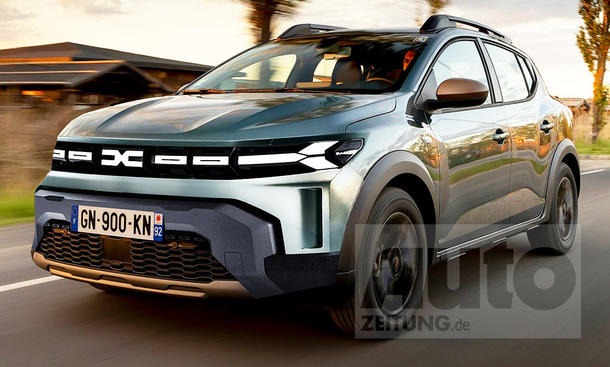 Dacia acknowledges that its target audience would not require a range of 500 to 600 kilometers or ultra-rapid charging options. Instead, the brand emphasizes reliability and battery longevity, contemplating the use of cutting-edge sodium battery chemistry. Although some might raise concerns about the limited capacity and increased weight of sodium batteries, Le Vot convincingly advocates their affordability and suitability for the purpose.
INSIDE & OUTSIDE: Durable and Versatile Design Inspired by the Stepway
Drawing inspiration from the successful Stepway model, the electric Dacia Sandero (2027) will feature a complete exterior transformation while staying true to its robust heritage. Chief designer David Durand envisions a vehicle that embraces the outdoor lifestyle, offering a blend of reliability and versatility for various terrains.
A raised ground clearance will enhance performance on challenging roads, while resilient surfaces will ensure drivers need not fret over unsightly scratches. The interior, in line with Dacia's proven strategy, is expected to employ durable yet cost-effective materials, emphasizing functionality and practicality above all else.
In conclusion, Dacia's forthcoming E-Sandero aims to revolutionize the electric car market with its aggressive pricing, sensible approach to range, and rugged yet stylish design. With this new generation, Dacia reaffirms its commitment to affordability and sustainability, ensuring that electric mobility becomes more accessible to a broader audience without compromising on quality and performance.