Classic crime classic, the unstoppable detective Philip Marlowe is back. Lived on screen by Liam Neeson, Marlowe opened in theaters in February promising to rescue the film noir charm from the 1940s.
READ MORE
TOP 10: Raymond Chandler's best quotes
8 Curiosity about Raymond Chandler and noir literature
Biography Raymond Chandler: life
The story is an adaptation of The Blonde with Black Eyes (Editor Rocco, 2014), a book written by Benjamin Black, the pseudonym of the Irishman John Banville. One of the biggest names in literature, he accepted the challenge of writing another story of a classic character. In the plot, a detective is hired to find out where the lover of a rich heiress is, who disappears without telling them.
Private detective Philip Marlowe is a symbol of noir literature. Created by Raymond Chandler, it appeared in the novel Eternal Sleep, in 1939. Forty years old, tall, thin and with a terrible personality, he is a man imprisoned in bars, ghettos and hellholes. He appeared in seven of Chandler's books, and successfully transitioned to film as Humphrey Bogart. Your last event was Forever or Neverfrom 1958.
The film also stars Diane Kruger, Jessica Lange, Adewale Akinnuoye-Agbaje, Alan Cumming, Francois Arnaud, Ian Hart, Danny Huston, Daniela Melchior, and Colm Meaney. The premiere is scheduled for February 15 in theaters.
Find Raymond Chandler books and ebooks
Head: Blonde with dark eyes
The author: Benjamin Black
Translation: Geni Hirata
Pages: 320
A publishing company: roko
Buy a book/e-book
SYNOPSIS – The reader will miss you. Philip Marlowe, one of the greatest detectives in the history of police literature created by the American Raymond Chandler, is back. When he was resurrected in The Blonde with Black Eyes, he remains emotional and lonely, a kind of modern "knight", in an old Chrysler crossing the streets of Los Angeles, a city full of black people, brutal Mexicans, corrupt police, crooked politicians. , media rich, drug dealers, drug addicts, nymphomaniacs, gigolos, aspiring stars and Hollywood stars. Irishman John Banville, always present on the list of Nobel Prize candidates, was chosen by the heirs of Raymond Chandler to write a new adventure about a private detective who always charges $25 a day, plus expenses. The author of the book is Benjamin Black, the pseudonym Banville uses in detective novels with the pathologist Garret Quirke – two of them, O Pecado de Christine and O Cisne de Prata, already released in Brazil by Rocco. When the action of The Blonde with Black Eyes begins (the name Chandler himself kept in his memories for future works), we find Philip Marlowe living in an old, tired state, waiting for a client. Look, spy ads a woman, with long legs, wearing a small hat and an elegant coat, who looks left and right before crossing the street, is very concerned. Marlowe thinks that she must have been "a pretty girl when she was young", and at this point we know that a woman will knock on the office door and the secret wheels will start turning. Clare Cavendish, a rich heiress of a perfume factory, hires a detective to find her former lover, a good life named Nico Peterson, who disappeared from the circuit without being seen.
(Visited 1 time, 1 visit today)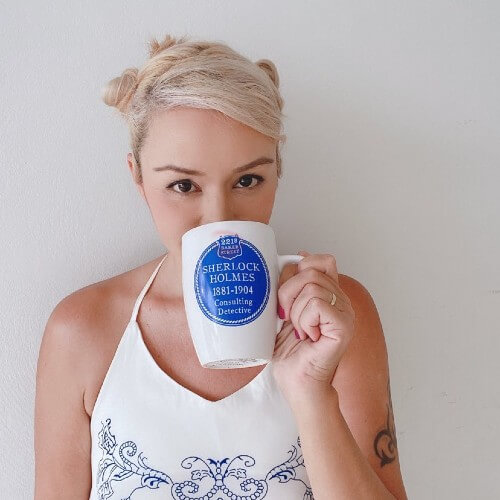 Journalist. Works with information coordination, social media management and digital content creation. In 2014, he launched the e-book "World's Greatest Detectives" (Chris Lauxx). Address: [email protected]