Your Mercedes-Benz has a feature that few people know about. Let's see what we need to do to activate it
Not everyone knows their vehicle in the best way and even if it has several very useful tools, few people check the manual to know every feature. Today's technology, then, can provide automotive customers with more sophisticated equipment that can provide those inside the passenger compartment with an increasingly unique experience.
The role we are going to describe to you today, however, is very special and very few people know about it. However it doesn't take much time to activate it and there is a video shared on Youtube that explains it better. Obviously, not all cars have it, but one in particular is offered by Mercedes-Benz, namely the 2020 GLE.
The video in question was uploaded by the Motor Illustrated account, highly appreciated by web users, considering that it has more than 4 thousand subscribers. This number shows how professional and well-maintained the profile is, to be able to show all car enthusiasts the most important information. What we will bring you today, however, as well as being useful it seems to be a lot of fun. Let's find out what it is.
How to enable hidden function
Just a few clicks on the screen located on the dashboard of the Mercedes-Benz GLE and the car will start to perform a completely unexpected action. It is called situation Bounce and must be entered by clicking the Free Run Assistant settings. This feature is very useful to help anyone who drives a car and gets stuck in a pothole or something similar when going through unpaved areas.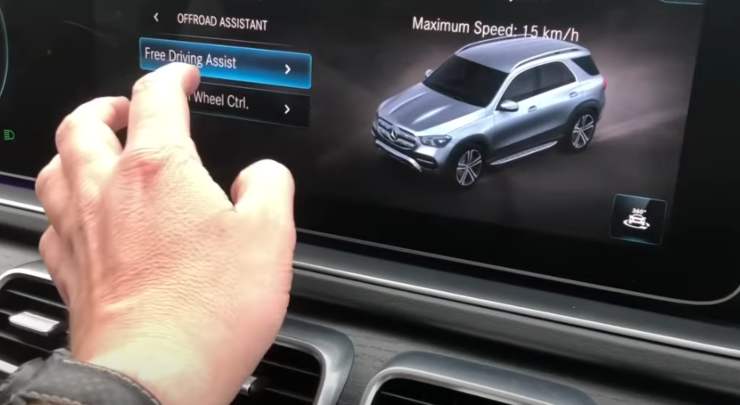 Through the situation Bounce it will be possible to ensure that the car starts flying over him, in an attempt to get out of a swamp or ditch in which the vehicle may end up. During the aforementioned video, which we will share below, you can see the car flying, as the first American rap artists did in their video clips in the 80s and 90s.
In this case, work that costs around 6,500 euros, called E-Active control of the body, can be implemented on models that have mounted 20-inch wheels, or even larger. The GLS and GLE receive, as standard, pneumatic air suspension that also allows the ride height to be adjusted for each individual wheel. In the video the main characters use this feature for fun, but it can be very useful for more scenes.