Special items are sometimes offered at auctions. This time the Dodge Monster Truck is for sale in the Netherlands.
Monster trucks are widely used for exhibitions and events. The impressive machines have a lot of power, big tires and of course they are not approved for public roads. What to do with it, no idea. Maybe you can practice in the meadow to finally share yourself Monster Jam.
Dodge Monster Truck is up for auction in the Netherlands
In any case, it is special that you can buy a Monster Truck at the Dutch auction. Above the car is a Dodge B200. The Monster Truck chassis comes from the Russian Ural-375.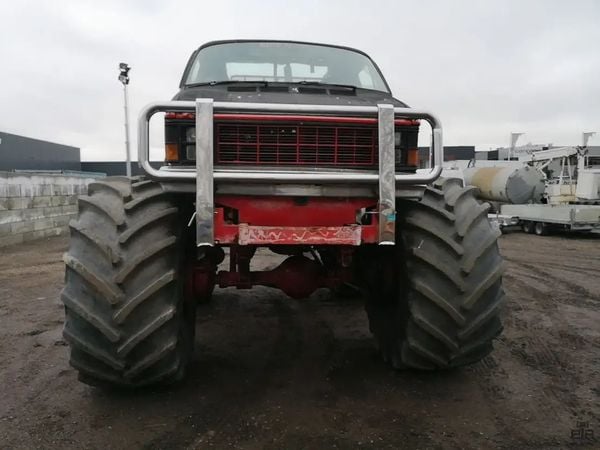 Although the ad says that the Monster Truck has 150 horsepower, the regular Ural-375D engine produces 180 horsepower. The engine block has 8 cylinders in a V shape and a swept volume of 7.0 liters. Power is sent to all four wheels through a five-speed gearbox.
Tesla Cybertruck is not necessary: ​​This is a picture of the Model S
The tires under the Dodge Ural-375D model are 800/65 R32. This tire size is standard for tractors.
Not in the best condition
Although the Monster Truck looks cool at first glance, it's actually a craft project. For example, you'll find unfinished wiring everywhere, there are two tanks in the back – probably for fuel – and the car has a few brown edges.
What would a Monster Truck bring?
It is not known what Epic Auctions expects the Dodge B200 to offer for the special event. The starting amount is 750 euros. Bidding is possible from February 17, 12:00 pm Bidding is possible until February 22, 6 pm On February 18 and February 21 it is possible to view a special item. Interested or just curious? Click here for an ad.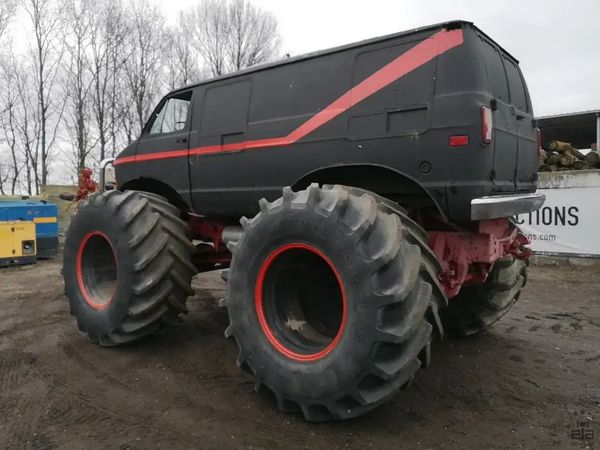 Tesla Cybertruck is coming very late! This is the Ram 1500 EV Revolution
Did you see the mistake? Send us an email. We are grateful.