The event of the day is shiny Italian. Check out this previously owned Maserati Quattroporte of 2008.
More and more people are buying a brand new car. Logically, because you pay for it with your eyes completely. It is best to spend the money you earn hard on a used car. Okay, then there are already several miles to the counter, but you get a lot more car for your money. That's why we look for the old man every day. From cheap cars to ruthless monsters of the race. These are just some of the goal setting shareware that you can use.
Used Maserati Quattroporte 4.7 S from 2008
Pay attention to lovers of the Italian class. This 2008 Maserati Quattroporte, originally owned, is in very good condition and is a real animal. Bonus: There is a Ferrari engine under the hood.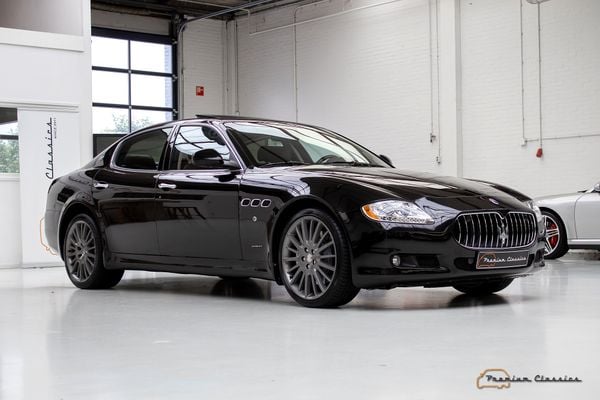 The pre-owned quattroporte has a simple design, adorned with Maserati grille and delicate black paint. Large alloy wheels, black windows, and four-fist-smoldering fist complete the image.
Thick options with the brutal Ferrari V8
The interior of the previously owned Maserati Quattroporte is packed with additional options. The car has a unique brown leather interior with elegant leather seats, sports car, sliding roof, Bose sound, 6-speed automatic transmission, USB and Bluetooth connectivity, laptop on the board, wooden inserts in various places and a stylish watch on the dashboard.
Underneath the previously owned Maserati Quattroporte hat is a 4.7-liter V8 engine manufactured by Ferrari with 431 hp. For this, the Maserati run up to 100 kilometers per hour in 5.1 seconds and can reach a top speed of 285 kilometers per hour.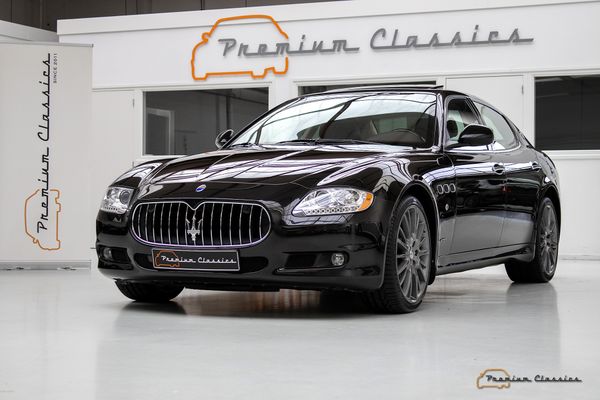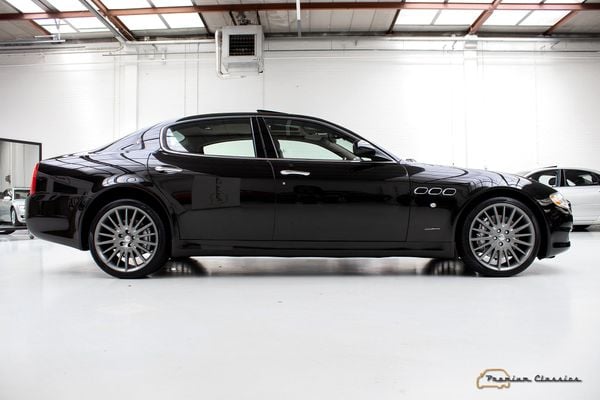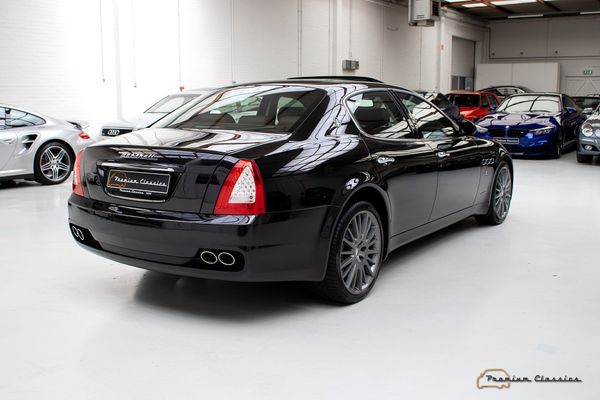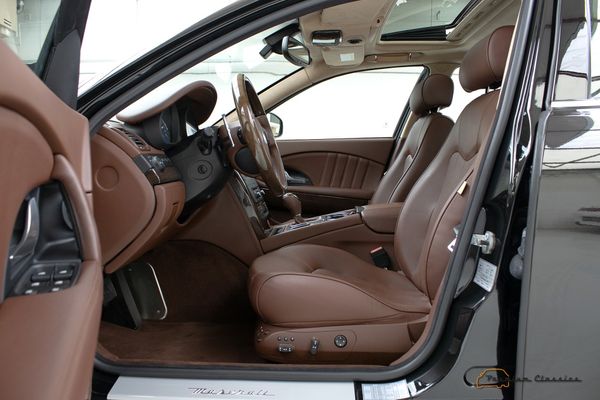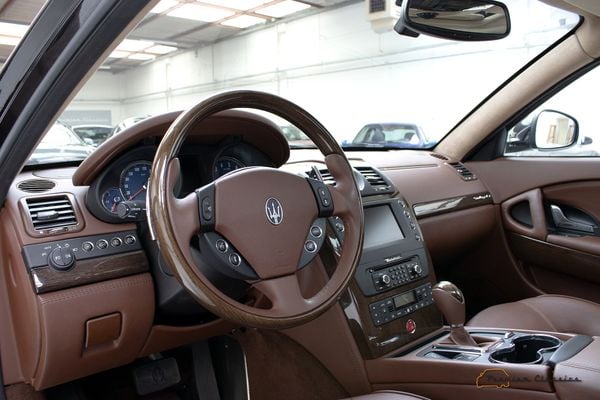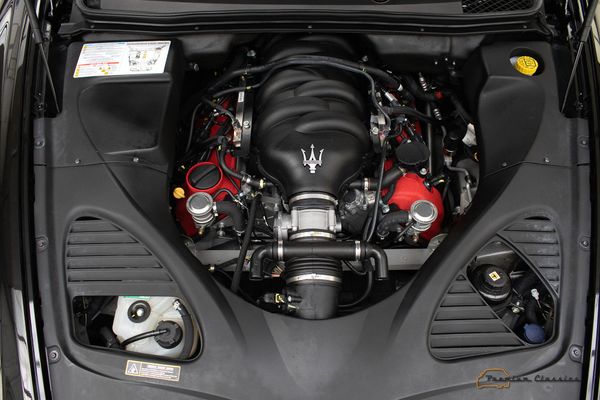 An elegant event at a reasonable price
At 44,000 miles, second-hand Maserati Quattroporte sells for 49,950 euros. It is up to you to negotiate. Are you interested? This event is for Premium Classics, more details can be found here†
Did you notice the error? Email us. We thank you.
if(deniedConsent.indexOf('create_ads_profile') < 0 && deniedConsent.indexOf('select_personalized_content') < 0){ document.head.appendChild(script); console.log('load cxense!!!'); }else{ console.log('NOT load cxense!!'); } if (dataLayer[0].show_banners == 1) { // console.log('fillSlots'); setTimeout(function(){ fillSlots(); }, 1000); } if(deniedConsent.indexOf('social_media') < 0){ var y = document.getElementsByClassName("social-media-no-consent-box"); var i; for (i = 0; i < y.length; i++) { y[i].style.display = "none"; } var x_fb_post = document.getElementsByClassName("fb-post-no-consent"); while(x_fb_post.length > 0) { x_fb_post[0].className = "fb-post"; }
var x_fb_video = document.getElementsByClassName("fb-video-no-consent"); var i; while(x_fb_video.length > 0) { x_fb_video[0].className = "fb-video"; }
var x_twitter = document.getElementsByClassName("twitter-tweet-no-consent"); while(x_twitter.length > 0) { x_twitter[0].className = "twitter-tweet"; }
var xi = document.getElementsByClassName("instagram-media-no-consent"); while(xi.length > 0) { xi[0].className = "instagram-media"; }
var script = document.createElement("script"); script.src = "https://platform.twitter.com/widgets.js"; document.head.appendChild(script);
var script = document.createElement("script"); script.src = "https://www.instagram.com/embed.js"; document.head.appendChild(script);
var script = document.createElement("script"); script.innerHTML = "window.instgrm.Embeds.process();"; document.head.appendChild(script);
var script = document.createElement("script"); script.src = "https://connect.facebook.net/nl_NL/sdk.js#xfbml=1&version=v8.0";
var facebookDiv = document.createElement('script'); facebookDiv.innerHTML =`window.fbAsyncInit = function() {FB.init({ xfbml : true, version : 'v5.0' });}; `; document.head.appendChild(facebookDiv);
var my_awesome_script = document.createElement('script'); my_awesome_script.setAttribute('src','https://connect.facebook.net/en_US/sdk.js'); my_awesome_script.async="true"; my_awesome_script.defer="true"; document.head.appendChild(my_awesome_script);
}
if (deniedConsent.indexOf('measure_content_performance') < 0){ var script = document.createElement("script"); script.src = "https://cdn.onthe.io/io.js/xuwyyty5Qusg"; document.head.appendChild(script); console.log('load IO Tech'); loadIo(); }else{ console.log('NOT load IO Tech'); } } } if (navigator.userAgent.toLowerCase().indexOf('cxensebot') != -1) { loadAllScripts(); }