Emerging onto the scene are novel and intriguing electric automobiles, representing brands that are largely unknown to the general public yet destined for the spotlight. An exemplary manifestation of this phenomenon is this new, fully electric sport utility vehicle (SUV) – a model that boasts a lower price tag than the Hyundai Kona, while offering premium equipment and astounding features.
The burgeoning market for sustainable mobility, and specifically for 100% electric vehicles, has presented a unique opportunity for fledgling automotive brands to enter the highly competitive European passenger car arena. EVO, a youthful Italian enterprise, supported by DR Automobiles, has resolved to revolutionize the nascent electric car segment with a remarkable model: The EVO3 Electric.
Donning the EVO insignia, this obscure electric SUV professes to be more affordable than the Renault ZOE, KIA e-Soul, Opel Mokka-e, and even the aforementioned Hyundai Kona. It is currently available for purchase at a mere €2,000, solidifying its status as a lucrative deal within its category. This model, however, is not solely distinguished by its price point; it is thoroughly equipped with an impressive suite of features that will surely astound and delight.
The equipment of the first 100% electric SUV of the EVO brand
EVO, with a masterful stroke of market positioning, has adopted a singular trim level for its electric vehicle range with a parsimonious selection of configuration options. While ostensibly appearing as a limitation, the discerning observer will quickly realize the exact opposite. The EVO3 Electric, much like its illustrious brethren, possesses an unparalleled balance between its equipment and price point, which is simply unrivaled in its class. The following is a survey of the preeminent standard equipment features of this exemplary vehicle: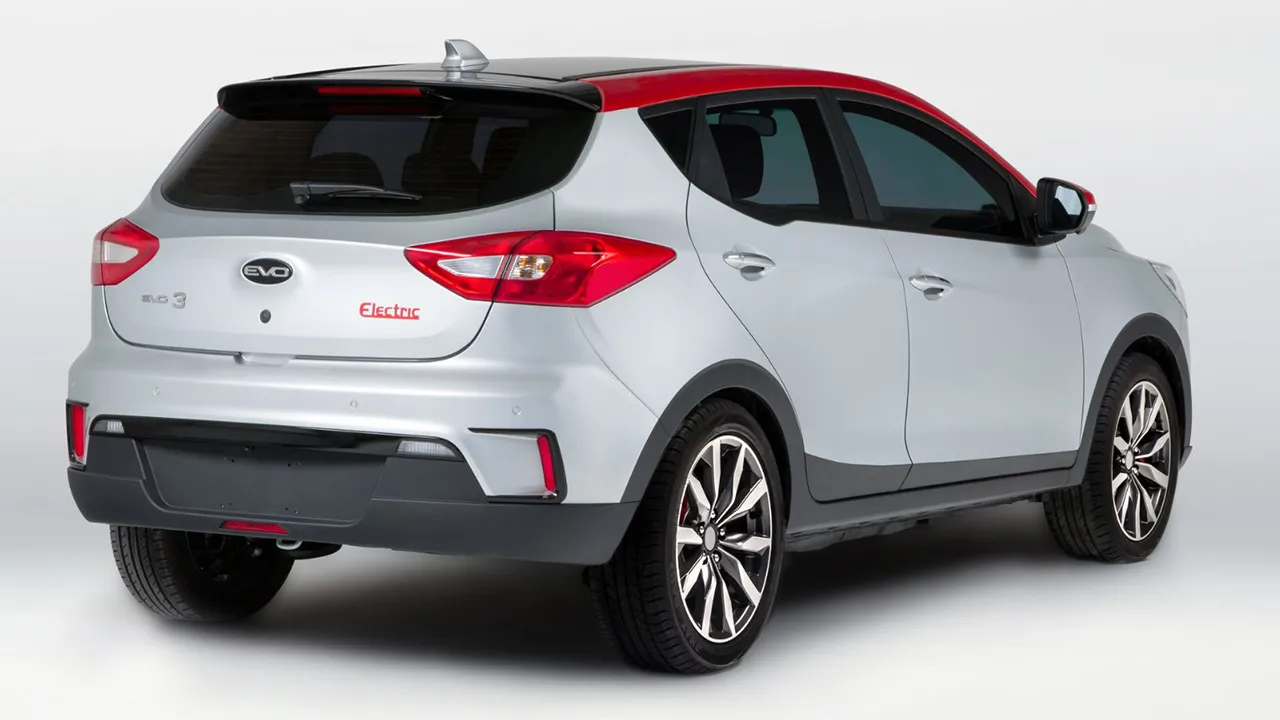 17-inch alloy wheels

LED daytime running lights

Fog lights with cornering function

automatic lighting

Electrically adjustable and folding exterior rear-view mirrors

The 8-inch touchscreen infotainment system

360º vision camera

tire pressure sensor

The instrument panel with a color LCD screen

Bluetooth

USB connection

Leather-wrapped multifunction steering wheel

automatic climate control

Heated front seats

Power windows

Hill start control

Automatic electronic parking brake

Traction control and stability system

brake assist

Charging cable with type 2 connector with shuko plug
The autonomy of the new EVO3 Electric
As a fully electric Sports Utility Vehicle, the propulsion system of the EVO3 Electric captures the attention of all onlookers. At the core of this groundbreaking machine lies a 40 kWh Samsung lithium-ion battery, which serves the singular purpose of supplying energy to the 85 kW (116 horsepower) motor and its maximum torque of 270 Nm. The resultant power is then transmitted to the front axle.
The EVO3 Electric boasts an extensive range of standard equipment, thereby ensuring complete and unparalleled performance.
With the ability to accelerate from 0 to 100 km/h in a mere 12 seconds and achieve an impressive top speed of 130 km/h, this vehicle can cover the 0 to 50 km/h sprint in a mere 4.5 seconds. Its remarkable range is 300 kilometers according to the WLTP cycle, and it reports an average energy consumption of 13.3 kWh per 100 km.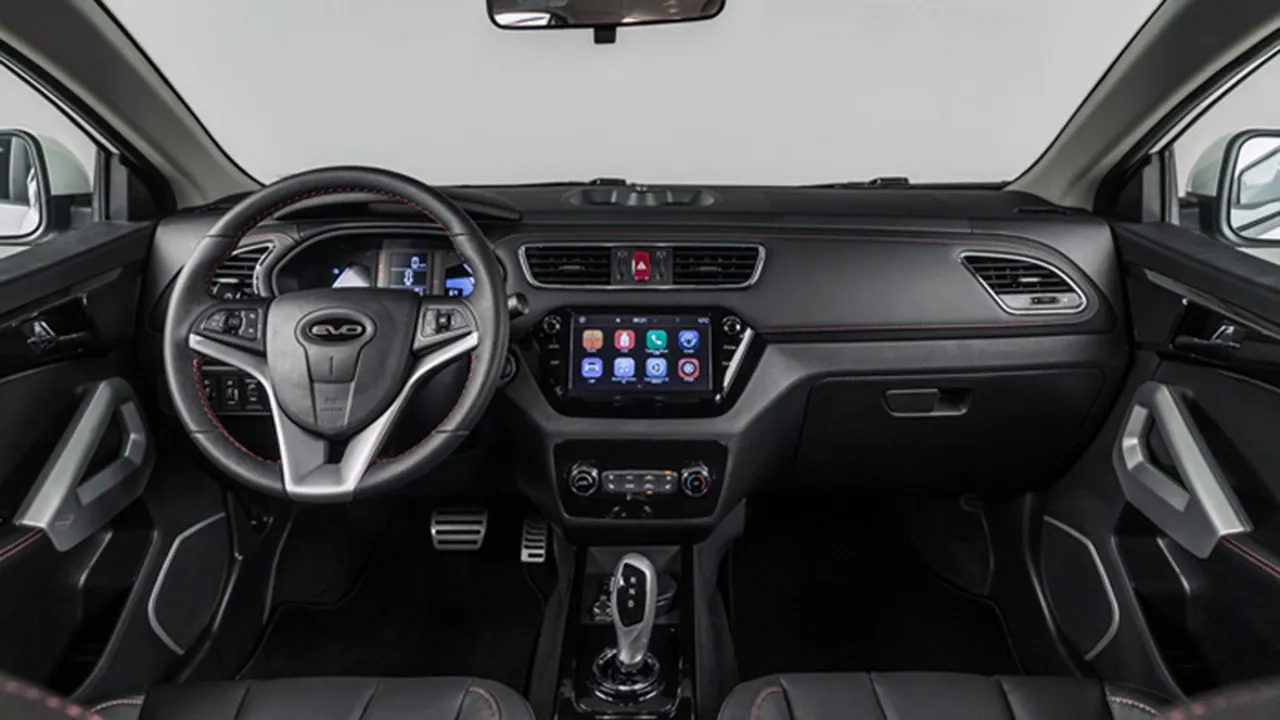 How much is the EVO3 Electric worth? Plus a 2,000 euros discount is available!
The occasion has arisen to discuss remuneration. What is the monetary value attributed to EVO's inaugural electric vehicle? The EVO3 Electric has been released to Spanish retailers at a base price of 36,387 euros, exclusive of any special deals or promotions. However, upon perusal of the new car segment of Motor.es, one may encounter a notable reduction exceeding 2,000 euros.
In particular, this reduction amounts to 2,227 euros. Hence, should we take advantage of the current offering, the ultimate purchase amount will stand at 34,160 euros. As previously highlighted in this composition, this price point renders the EVO3 Electric a more cost-effective electric vehicle compared to the Hyundai Kona, for instance.