After about 2 months of returning home, Luong Bang Quang's masterpiece Maserati MC20 Cielo has officially entered the beach and been "dumped" on the road.

In Vietnam, there are currently more than 5 Maserati MC20s, however all these cars are Coupe versions. Accordingly, this is the first Maserati MC20 Cielo convertible brought back to the country.
Worldwide, this convertible is limited to only about 60 units. It is not known how much money musician Luong Bang Quang and his girlfriend spent to buy this jewel.
The design of the MC20 uses smooth lines, but still creates a balanced and sporty overall look.
This Maserati MC20 Cielo convertible has an attractive yellow color with black details on the front bumper, air vents, side skirts and the entire rear diffuser.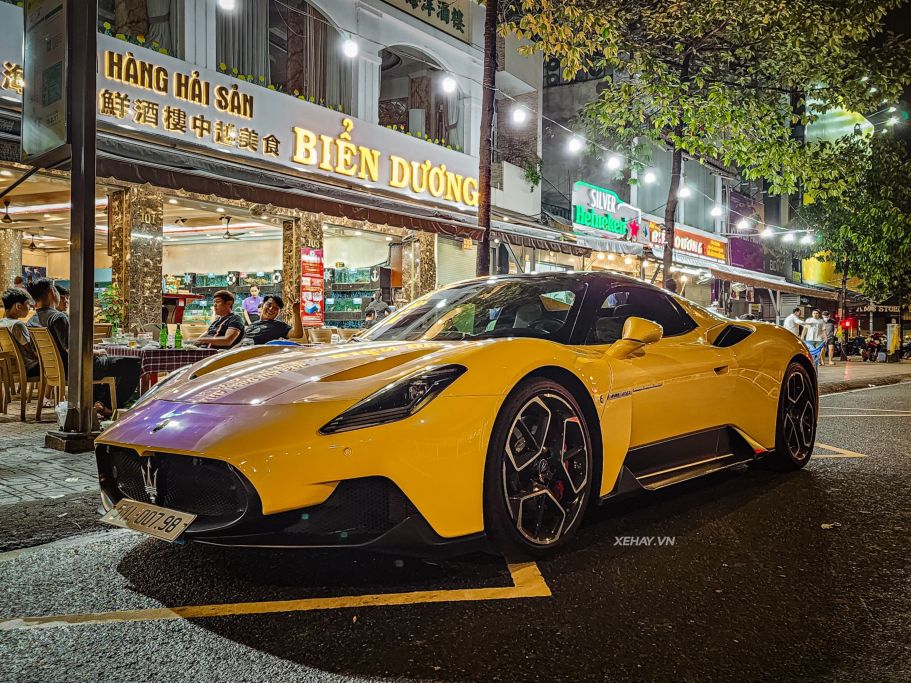 The car has a set of three trident shaped wheels painted in 2 different colors silver and black with red brake calipers.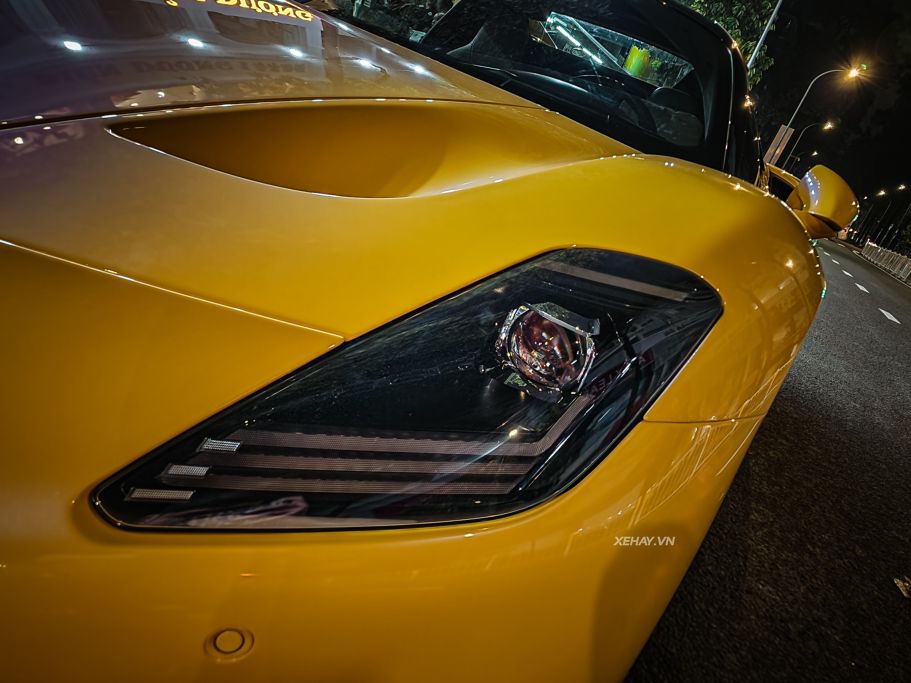 The special feature of this excellent product is the folding roof that can be opened / closed in just 12 seconds. The roof consists of a large glass panel that can be changed from clear to transparent with polymer dispersed liquid crystal (PDLC) technology. According to Maserati, the MC20 Cielo has the largest folding glass roof in the segment.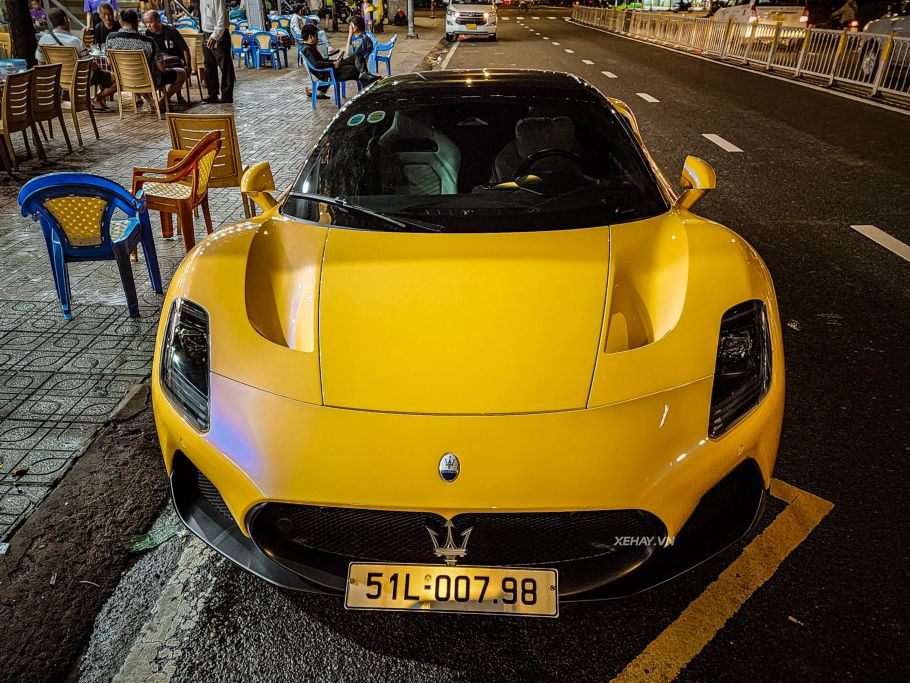 As for the interior, the interior of this Maserati MC20 Cielo convertible seems to stand out in its modern style, the car has many features such as: entertainment screen and digital dashboard with the same size of 10.25 inches, countless Alcantara leather steering wheel 3. steering wheel, driving mode switch and 2 carbon fiber gear paddles help to create an exciting driving experience.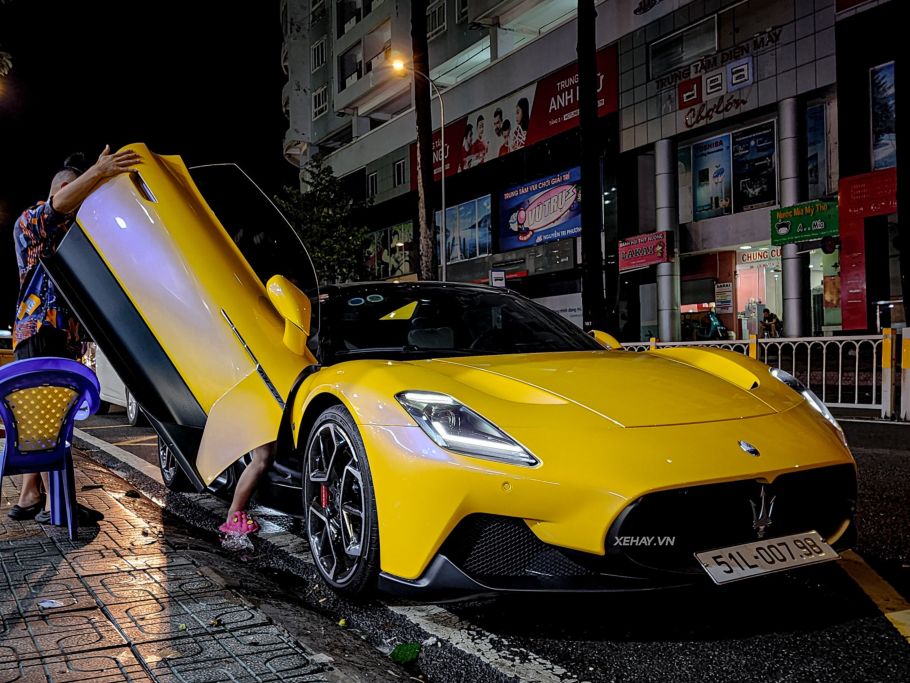 The "heart" of this MC20 Cielo convertible is a V6, twin-turbocharged, 3.0-liter gasoline engine with a maximum capacity of 621 horses at 7,500 rpm and a maximum torque of 730 Nm at 7,500 rpm. The engine revs back to 3,000 rpm.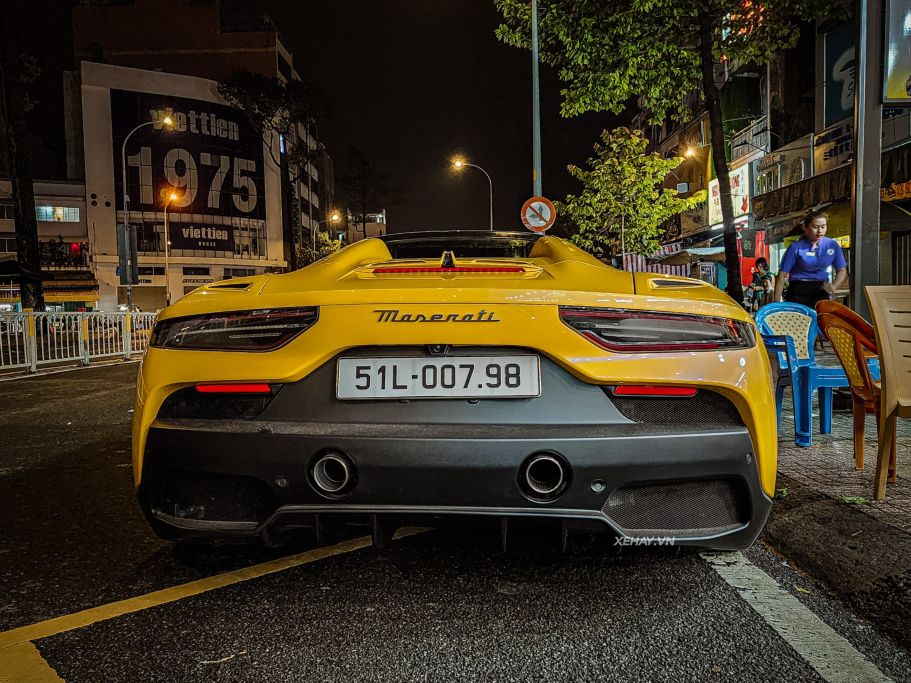 The Maserati MC20 Cielo supercar engine combines an 8-speed dual-clutch automatic transmission with a rear-wheel drive system that uses Formula 1 racing technology, thanks to which the Maserati MC20 convertible supercar can accelerate from a standstill to 100 km. /h in less than 2.9 seconds, before reaching a top speed of 325 km / h.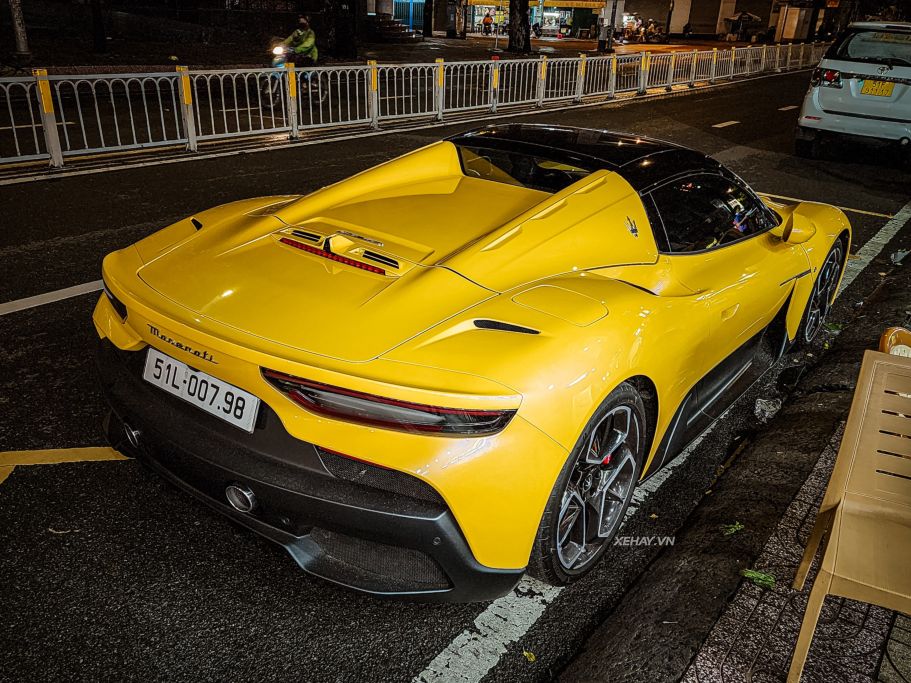 TH (Tuoitrethudo)
Photo: Hong Duc