Before the Ferrari 499P, the last model to run in the World Endurance Championship was the 312 PB. RM Sotheby's is selling on May 20 at Villa Erba one of the six official Ferrari 312 PBs to be run in 1972. Chassis #0886 won the 1000 kilometers of Buenos Aires in 1972, not to mention second place in the 12H of Sebring. the same year in the hands of Mario Andretti and Jacky Ickx, and third place in the 1000 km of Monza. A rare chassis that is sure to please a wealthy collector.
This Ferrari 312 PB still has its original engine and gearbox. With its model from the early 1970s, the Italian brand modified the flat-12 of its flagship car, the 312 B. Developing 460 horsepower at 10,800 rpm, the 312 PB weighs less than 650 kg.
The Ferrari 312 PB began its career in 1971 at Brands Hatch with a good second place for Jacky Ickx and Clay Regazzoni behind the Alfa Romeo T33 of the Pescarolo/de Adamich pair. 1972 was a great year for 312 PB #0886. It all started with a victory in the 1000 kilometers of Buenos Aires in January thanks to Ronnie Peterson and Tim Schenken.
Three 312 PBs were imported to Argentina before being sent back to Europe, while the other three chassis went on to compete in the 24 Hours of Daytona. The last track of this model was the 1000 km Nürburgring, again with Peterson/Schenken. Chassis #0886 has the distinction of only knowing the platform during its career.
In July 1975, this Ferrari 312 PB was sold to Harley Cluxton, former driver of NART (North American Racing Team), owner of the Grand Touring Cars team in the United States. A decade later, chassis #0886 was sold to S. Robson Walton, president of Walmart. A German collector acquired it in 1998 before taking it to Ferrari Days in Spa with Jacky Ickx driving. In September 2005, Ferrari took over UK management from Lord Irvine Laidaw who kept it for five years before selling it to its current owner.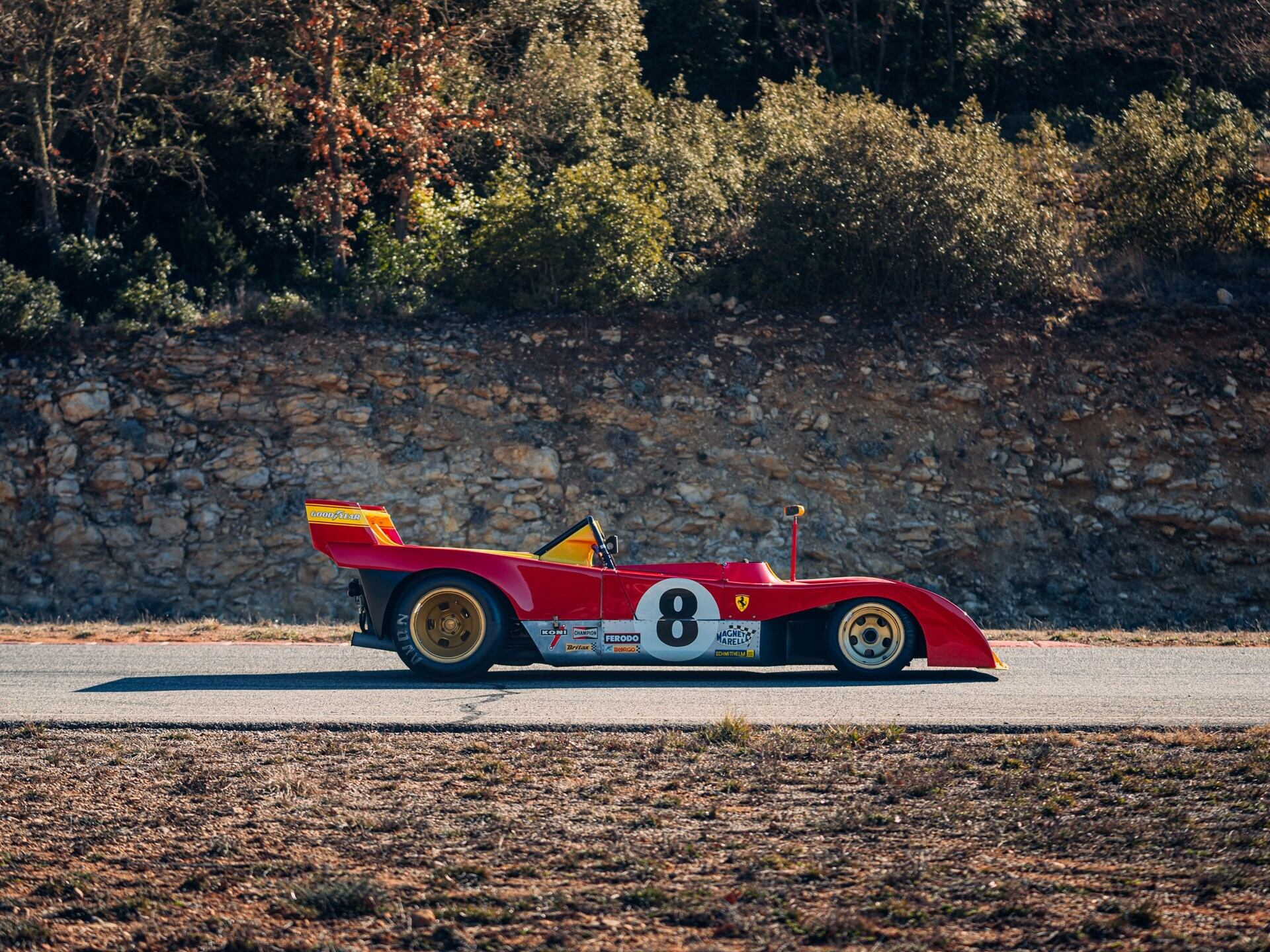 RM Sotheby's is selling very nice cars at Villa Erba on May 20. In addition to this Ferrari 312 PB, estimated between 14 and 18 million euros, the Ferrari 166 MM Barchetta was estimated between 4 and 5 million euros.