The 'Democratic' electric car.
Olivier François said during Fiat's 'EV Day' that the successor to the Fiat Panda will definitely be presented in 2023. An electric car and above all an affordable one, which will make Fiat's contribution to the electric market truly unique in that sense. Until now, electric cars have been an expensive alternative to hybrids and gasoline-powered cars. François says the Centoventi concept is still an important guide for the new city car. Of course without other extravagant features such as the design object presented and awarded in 2019 had. No rear end with LED message board (too bad!), no hatchbacks, small wheels and modest interior. Centoventi showed us how Panda will change and in 2023 we will see the final result. More than ten years after the current generation. Fiat calls the electric car for the people.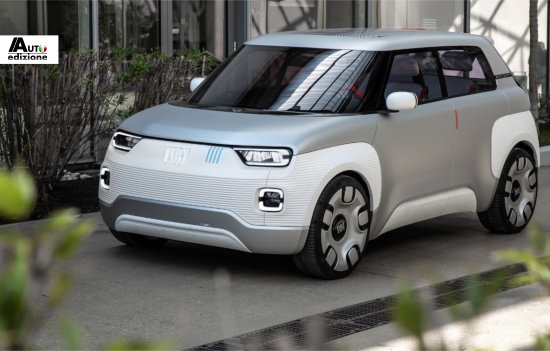 It is fully electric between 2025 and 2030.
Fiat will be fully electric as a brand a few years after the presentation of this landmark model. There will be a second model based on the 500 with Abarth taking this model (2024). The small SUV described by us yesterday will also be based on the all-new B-segment car (slightly larger than the current Panda) mentioned above. This will also be the most economical model and it seems that it will be presented shortly before or after the new Panda. The Tychy-produced model is based on the CMP platform and will also be launched as a hybrid with a petrol engine. At the end of this year, we will know Fiat's plan in more detail.