Fiat launched the first Fiat 500e of red light late last year. Tipo and Panda are now also red.
Sure, you can order those cars with a red tint earlier. New is the fact that Tipo and Panda also receive RED treatment. It is an extension of the partnership between Fiat and the RED charity, which raises funds for, among other things, the fight against HIV / AIDS in African countries. 500 RED Die manufacturer Launched late last year, should also help fight other outbreaks.
That's why there was no red Fiat 500 yet
Euro per car
Panda and Tipo will now help the 500 to do just that. For every car Fiat sells, it provides volume to the organization.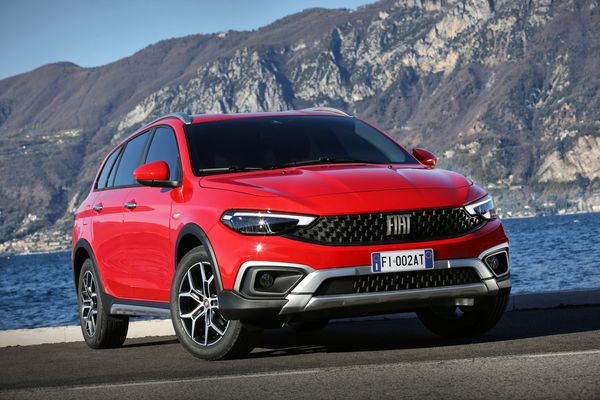 Fiat offers only Tipo RED as a Cross, but with the RED logo on the B columns and the red glass covers. If you want RED Tipo, but not Red Tipo, you can also order shades of Colosseo Gray, Gelato White and Cinema Black as exterior colors. However, glass hats always remain red. This also applies to sewing in the interior. Floor mats also remind you of your good deed.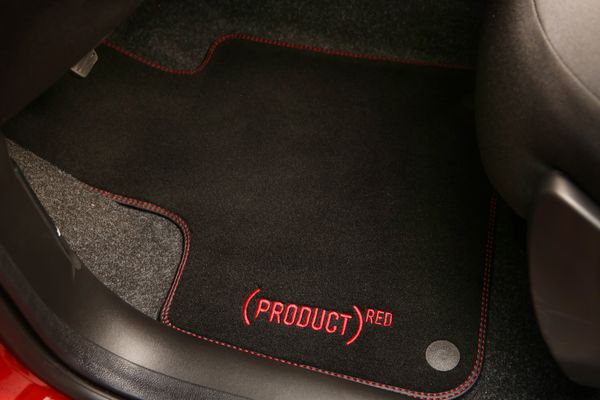 Tipo Cross
In fact, nothing changes in Tipo. Here in the Netherlands, the importer offers only a 1.0-liter three-cylinder engine, good for 100 hp. Cross prices start at 25,993 euros, but it is not yet known if and for how much the importer will offer this RED version.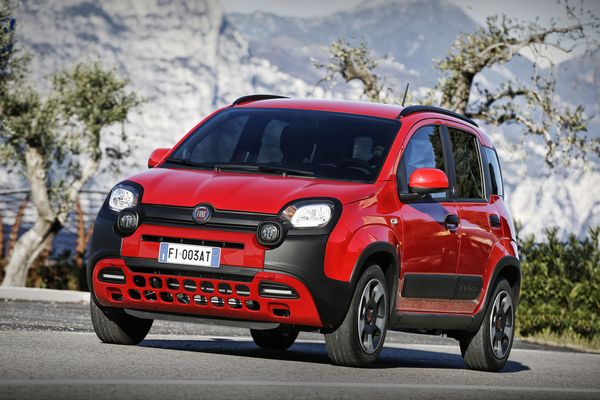 The same goes for Panda RED. In the case of a power train, Fiat selects the Hybrid version, in which a three-cylinder engine works with a 48-volt system to save fuel and CO2 emissions. Panda 1.0 Hybrid City Cross starts in the Netherlands for 16,414 euros.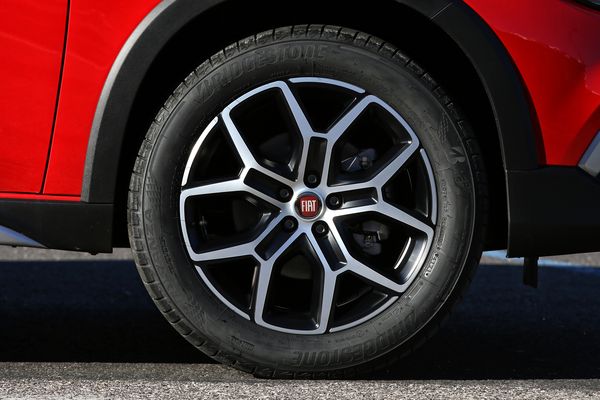 Letter from Bono
Unfortunately, it does not end there with these RED versions. Anyone who buys cars in this edition will receive a welcome package from Mopar. Contains a letter from the founder RED Bono, dispenser and disinfectant with a special key cover.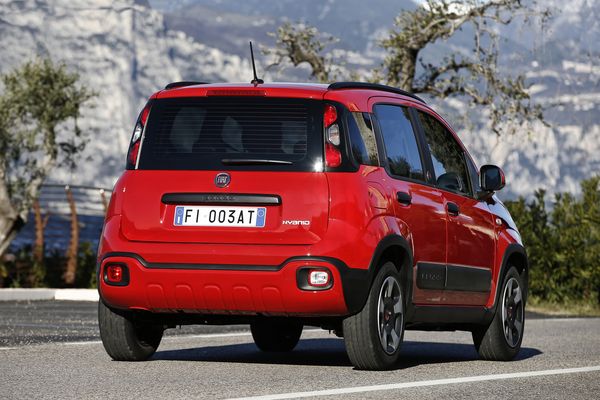 Did you notice the error? Email us. We thank you.
Information

Jana†

Volkswagen Phaeton almost got a successor

Information


7 July 2022†

Audi RS3 getting worse: ABT RS3 R

Information


7 July 2022†

Why Bentley Fits 'Flight Seats' in Bentayga EWB

Information


7 July 2022†

Ford Ranger finds new competitor: Volkswagen Amarok

Information


7 July 2022†

Hyundai are making fun of the attractive model, is this the new coupe?

Information


7 July 2022†

Who are the best drivers, men or women?

Information


July 6, 2022†

Someone drives a BMW 7 Series 1650+ km from London to Madrid in a tank

Information


July 6, 2022†

Road price: for these 3 tips you are out as cheap as possible
var deniedConsent = tc_vars.didomiPurposesConsentDenied; if(deniedConsent.indexOf('cookies') == -1){
//SETTING VARIABLES var wpk_tags = dataLayer[0].Tags; if (wpk_tags != undefined) { var wpk_tags_array = wpk_tags.split(','); }else{ var wpk_tags_array = []; }
var sales_keywords = dataLayer[0].sales_keywords; if(sales_keywords == undefined){ sales_keywords=""; }else{ sales_keywords = sales_keywords.replace(/_/g, ''); sales_keywords = sales_keywords.replace(/&/g, '_'); sales_keywords = sales_keywords.replace(/&/g, '_'); }
if (typeof dataLayer[0].Site !== 'undefined') { var site_name = dataLayer[0].Site.toLowerCase(); }else{ var site_name=""; }
site_name = site_name.split(".");
//SETTING VARIABLES
var script = document.createElement("script"); script.src = "https://shared.mediahuis.be/cxense/cxense.autovisie.min.js"; script.type = "didomi/javascript"; script.setAttribute('data-vendor','iab:412');
console.log('ads: '+deniedConsent.indexOf('create_ads_profile')); console.log('content: '+deniedConsent.indexOf('select_personalized_content'));
if(deniedConsent.indexOf('create_ads_profile') < 0 && deniedConsent.indexOf('select_personalized_content') < 0){ document.head.appendChild(script); console.log('load cxense!!!'); }else{ console.log('NOT load cxense!!'); } if (dataLayer[0].show_banners == 1) { // console.log('fillSlots'); setTimeout(function(){ fillSlots(); }, 1000); } if(deniedConsent.indexOf('social_media') < 0){ var y = document.getElementsByClassName("social-media-no-consent-box"); var i; for (i = 0; i < y.length; i++) { y[i].style.display = "none"; } var x_fb_post = document.getElementsByClassName("fb-post-no-consent"); while(x_fb_post.length > 0) { x_fb_post[0].className = "fb-post"; }
var x_fb_video = document.getElementsByClassName("fb-video-no-consent"); var i; while(x_fb_video.length > 0) { x_fb_video[0].className = "fb-video"; }
var x_twitter = document.getElementsByClassName("twitter-tweet-no-consent"); while(x_twitter.length > 0) { x_twitter[0].className = "twitter-tweet"; }
var xi = document.getElementsByClassName("instagram-media-no-consent"); while(xi.length > 0) { xi[0].className = "instagram-media"; }
var script = document.createElement("script"); script.src = "https://platform.twitter.com/widgets.js"; document.head.appendChild(script);
var script = document.createElement("script"); script.src = "https://www.instagram.com/embed.js"; document.head.appendChild(script);
var script = document.createElement("script"); script.innerHTML = "window.instgrm.Embeds.process();"; document.head.appendChild(script);
var script = document.createElement("script"); script.src = "https://connect.facebook.net/nl_NL/sdk.js#xfbml=1&version=v8.0";
var facebookDiv = document.createElement('script'); facebookDiv.innerHTML =`window.fbAsyncInit = function() {FB.init({ xfbml : true, version : 'v5.0' });}; `; document.head.appendChild(facebookDiv);
var my_awesome_script = document.createElement('script'); my_awesome_script.setAttribute('src','https://connect.facebook.net/en_US/sdk.js'); my_awesome_script.async="true"; my_awesome_script.defer="true"; document.head.appendChild(my_awesome_script);
}
} }
if (navigator.userAgent.toLowerCase().indexOf('cxensebot') != -1) {
loadAllScripts();
}