The highly anticipated unveiling of the 100% electric Ford E-Tourneo Courier has already taken place, showcasing the blue oval brand's commitment to innovation. This exceptional electric van designed for passenger transport embodies versatility and sustainability, boasting an expansive interior space and an impressive maximum range of 350 kilometers.
Merely a month ago, the blue oval brand introduced the latest generation of Ford Transit Courier and E-Transit Courier, comprising both gasoline-powered and fully electric light vans, slated for release in the near future. Now, it is time to introduce the emission-free iteration of the model dedicated to passenger transportation: the all-new Ford E-Tourneo Courier.
Exhibiting a contemporary and sleek design, this vehicle boasts distinctive inverted "L"-shaped headlights with updated graphics for enhanced daytime and position lighting, accentuated by an elegant radiator grille panel that exudes a sporty and captivating appeal. The rear section features sleek taillights integrated into the pillars, while the sides are equipped with two sliding-opening doors to facilitate convenient access to the passenger compartment.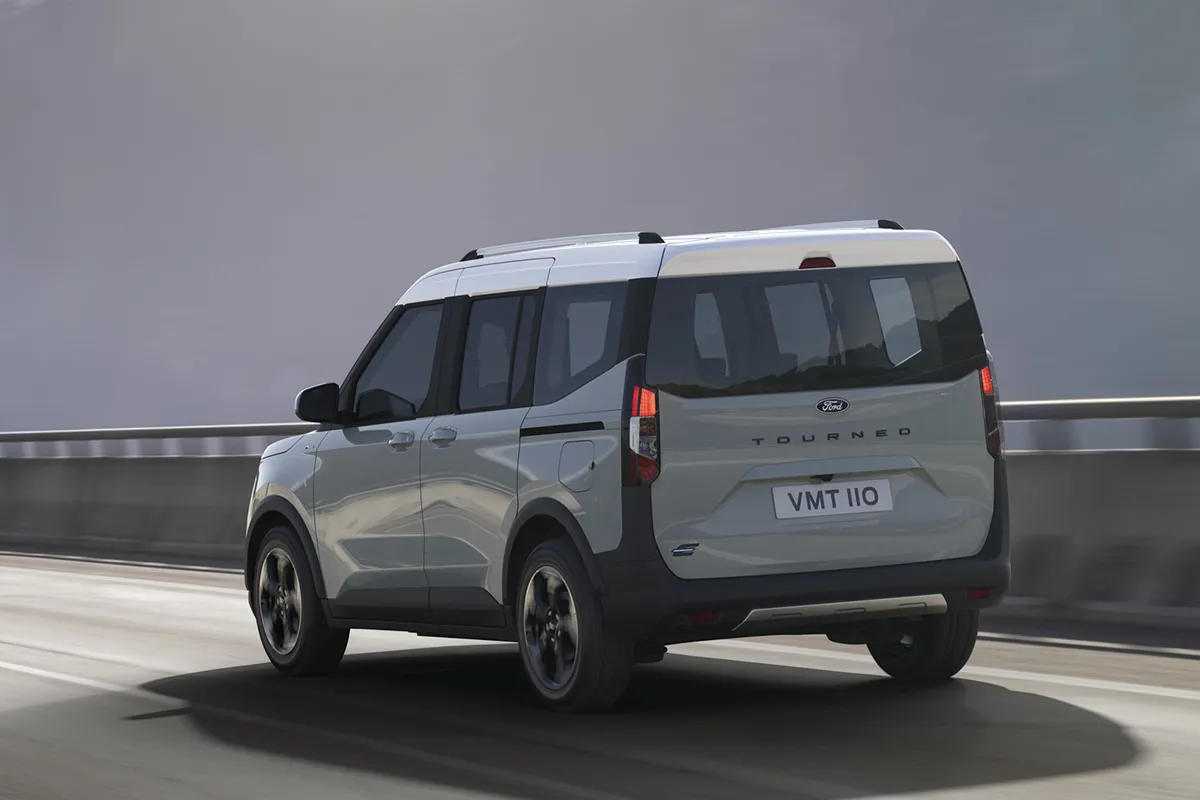 The new Ford E-Tourneo Courier, joining the electric revolution, exudes a modern style that embodies the characteristics of the "Active" SUV finish. It showcases classic wheel arch guards seamlessly blending with black plastic skirts and vertical inserts on both the front and rear bumpers, complemented by satin aluminum skid plates adorning the front and rear sections.
Meticulous attention to detail is evident in the glossy black-painted frames surrounding the glazed surfaces, while the brand also offers the option of a higher roof, creating a striking contrast with the vehicle's body. The modern and sophisticated design continues within the cabin, featuring a new multifunction steering wheel with a flattened bottom rim, an advanced 12-inch rear instrument cluster, and a spacious touchscreen display for the cutting-edge "Sync4" infotainment system. Furthermore, seamless integration with "Android Auto" and "Apple CarPlay" ensures optimal connectivity.
The new Ford E-Tourneo Courier sets a new standard in the realm of electric vehicles, combining exceptional design, advanced features, and zero-emission performance, further solidifying the brand's commitment to a sustainable future.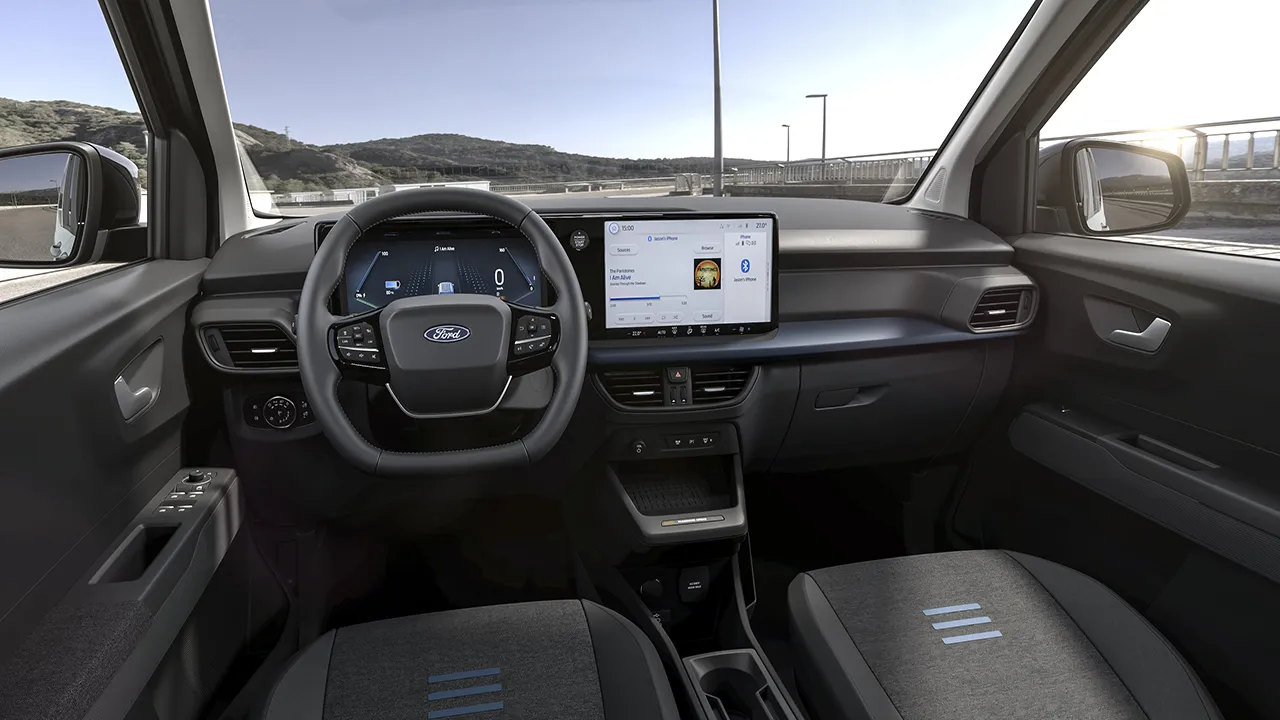 Enhanced Trunk Capacity and Dual Combustion Variants with Zero Emissions Featuring a seating capacity for five passengers and a rear bench divided in a 60/40 ratio, the latest iteration of the Tourneo Courier surpasses its predecessor in terms of electric performance, boasting an impressive 44 percent increase in trunk space, reaching a voluminous 568 liters. This innovative electric model by Ford incorporates a front engine that delivers an exceptional maximum power of 100 kW, equivalent to 136 horsepower. Additionally, it offers a 1.0-liter EcoBoost gasoline variant, providing 125 horsepower.
Both versions are scheduled to commence production by the end of 2023, with an anticipated market release in mid-2024. The more efficient variant encompasses cutting-edge single-pedal driving technology, complemented by three distinct driving modes: "Normal," "Eco," and "Slippery." Equipped with a lithium-ion battery positioned between the axles, the exact capacity of which remains undisclosed by the manufacturer, it is noteworthy that the vehicle supports rapid direct current charging. In just 35 minutes, the battery can be charged up to 80 percent, offering an impressive range of 87 kilometers for every 10 minutes of charging.