The world has changed quickly and so has the Ford Transit Van. Today, e-commerce has established itself as one of the leading retail models. This means that light commercial vehicles have become an important pillar in this new business model.
To give you an idea, in Brazil there are at least 50 million connected users. A quarter of people shop online. The turnover of this sector in the first half of 2022 was 112 billion BRL, according to the NielsenIQ consultant.
SEE ALSO:
That is, new models of work mix, people who have moved from large centers and work remotely, started shopping without leaving home. And in order to make this model useful for small producers, for small businesses as well as for large retailers and equipment companies, it is important to have vehicles with the ability to increase operating costs. And in this case, nothing compares to the new Ford Transit.
Ford has updated its light commercial vehicle, which is a reference in several markets around the world, with an emphasis on Europe. Transit Van has become more modern and has got modern technology and mechanics to increase its productivity.
In Brazil alone, Ford's engineering team drove more than a million kilometers to prepare the car for all the country's driving conditions. And since it is a country of continental proportions, it was a very careful task to make sure that the car works in good condition throughout Brazil.
CNH B
The rise of e-commerce, as well as restrictions on emissions in large centers required the development of vans and vehicles suitable for these new challenges. The Transit is nice and fast, and what's more, it can be driven by drivers with a category B license.
As it has a gross gross weight (PBT) of less than 3.5 tonnes, Ford's light commercial vehicle can be driven by anyone who does not hold a driver's license (CNH) of category C, D or E. tour.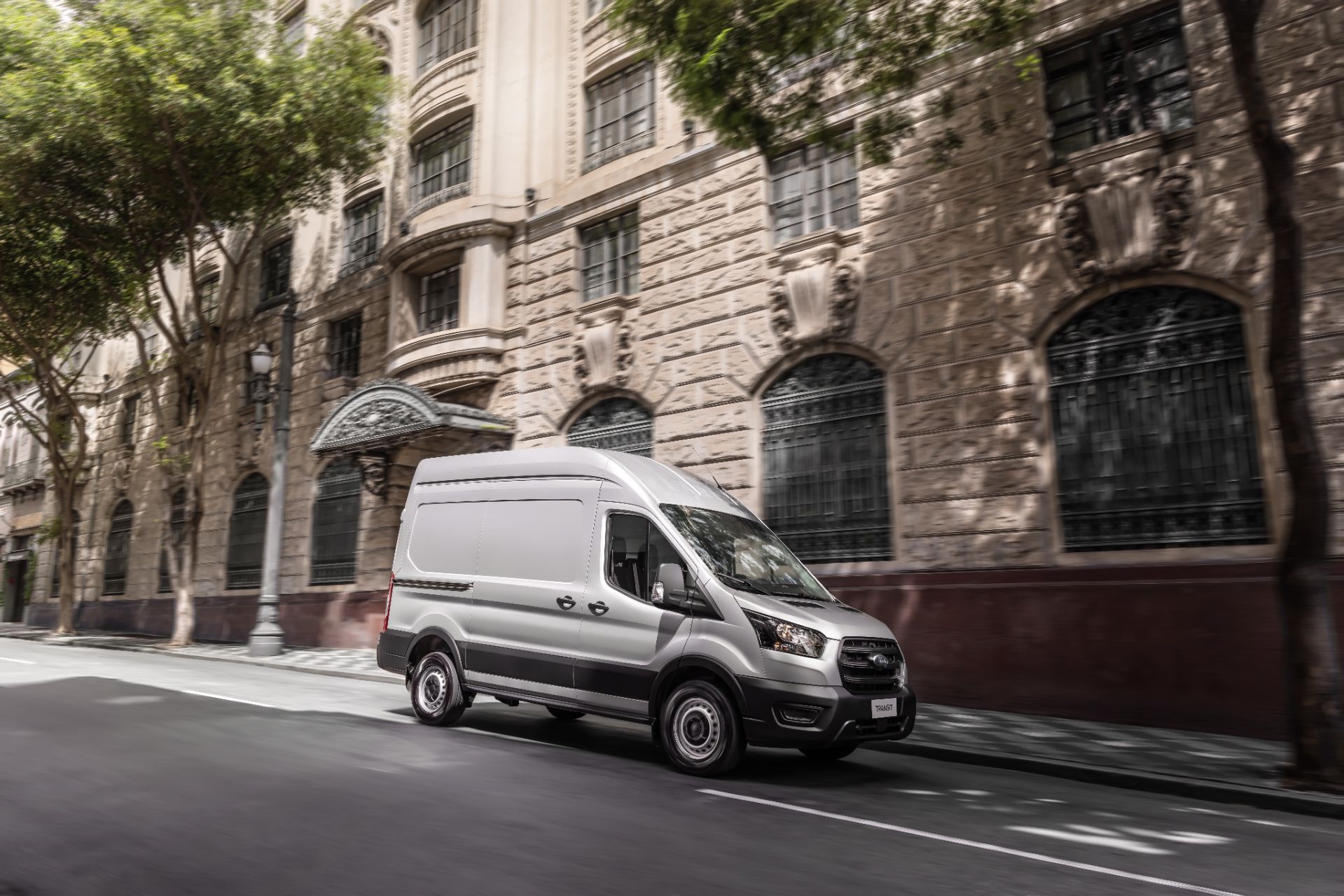 This facility allows drivers to work in the transportation and freight industry, either as traders or to fill vacant positions in shipping companies. Imagine a businessman, who is informed that his driver will have to be absent from work? He can make the delivery himself, without affecting the deadline and without committing any illegality.
Other Applications
Transit Van is also a practical choice for different businesses on wheels. Internal space allows installation of different tools for different types of business. Maintenance services, mobile Pet Shop, as well as traditional food trucks. That is, it is possible to do easily on board the van.
Ford Transit Van engine
It's no use having a decent and efficient car if it doesn't have power. And in the case of Ford Transit, torque is not lacking. The light commercial vehicle has an EcoBlue 2.0 turbodiesel engine.
This unit produces 170 hp of power and no less than 41.3 kgfm of torque. And the most surprising thing is that all the power is already available from 1,750 rpm.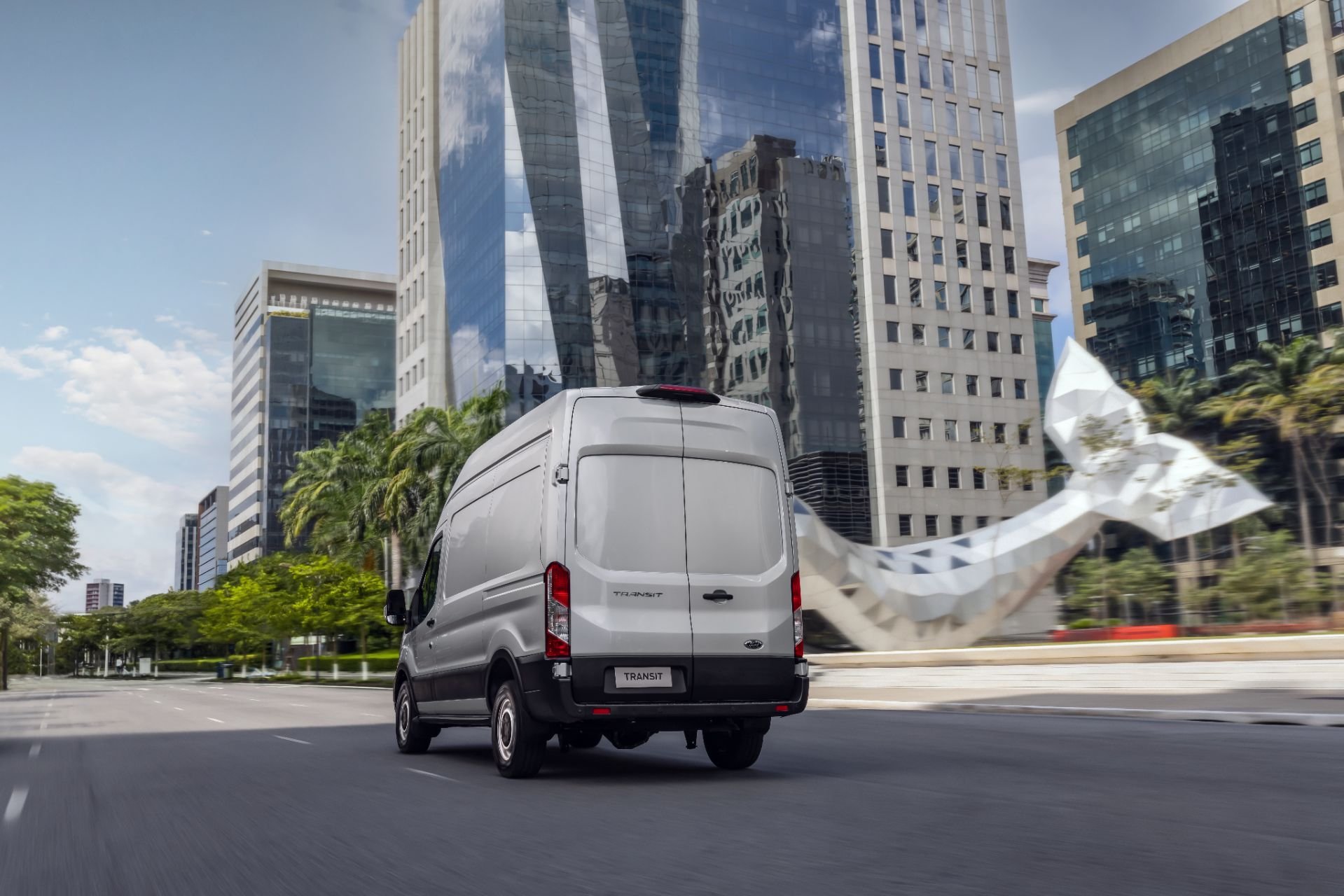 That is, this means that the Transit is able to take a lot of load without increasing the engine speed too much. In other words, it takes the load without using much oil.
To contribute to efficiency, the Transit Van has a Start-Stop system. This technology is fundamental in vehicles traveling on urban routes, as it helps to save fuel when going to and from large cities.
driving lanes
The Transit also has a lot of electronics on board. This car has three driving modes: Normal, Economy and Skid. As a result, the ship owner is more secure and efficient.
In economy mode, fuel consumption is greatly reduced, as the engine adjusts to operate in the optimum range of all times. In the sliding mode, the torque distribution is controlled so that the wheels do not slide on surfaces with low grip, ensuring the safety of the drivers and also preventing explosions that could endanger the business and cause losses.
Rear-wheel drive is also a feature of the Ford Transit. This is because, when the car is loaded, there is a lot of pressure on the rear axle, which increases its traction. This makes it easier to negotiate slopes than a light commercial vehicle with front wheel drive, which will inevitably have tire and clutch wear and high fuel consumption. When going downhill, the traction on the rear axle also helps to increase the speed of the Van, without stressing the wear of the brakes and even preventing them from overheating.
Modern
The myth that a work car should not be contained in the past. Transit is a modern vehicle with many technologies to ensure maximum comfort, safety and productivity.
The car has electric steering, which makes driving more comfortable. Its turning circle is impressive, up to 12% smaller than its direct competitor. This means that it is easy to maneuver, especially in the city, where there are often difficult roads. This makes it more convenient in large centers, where there is no generous space around.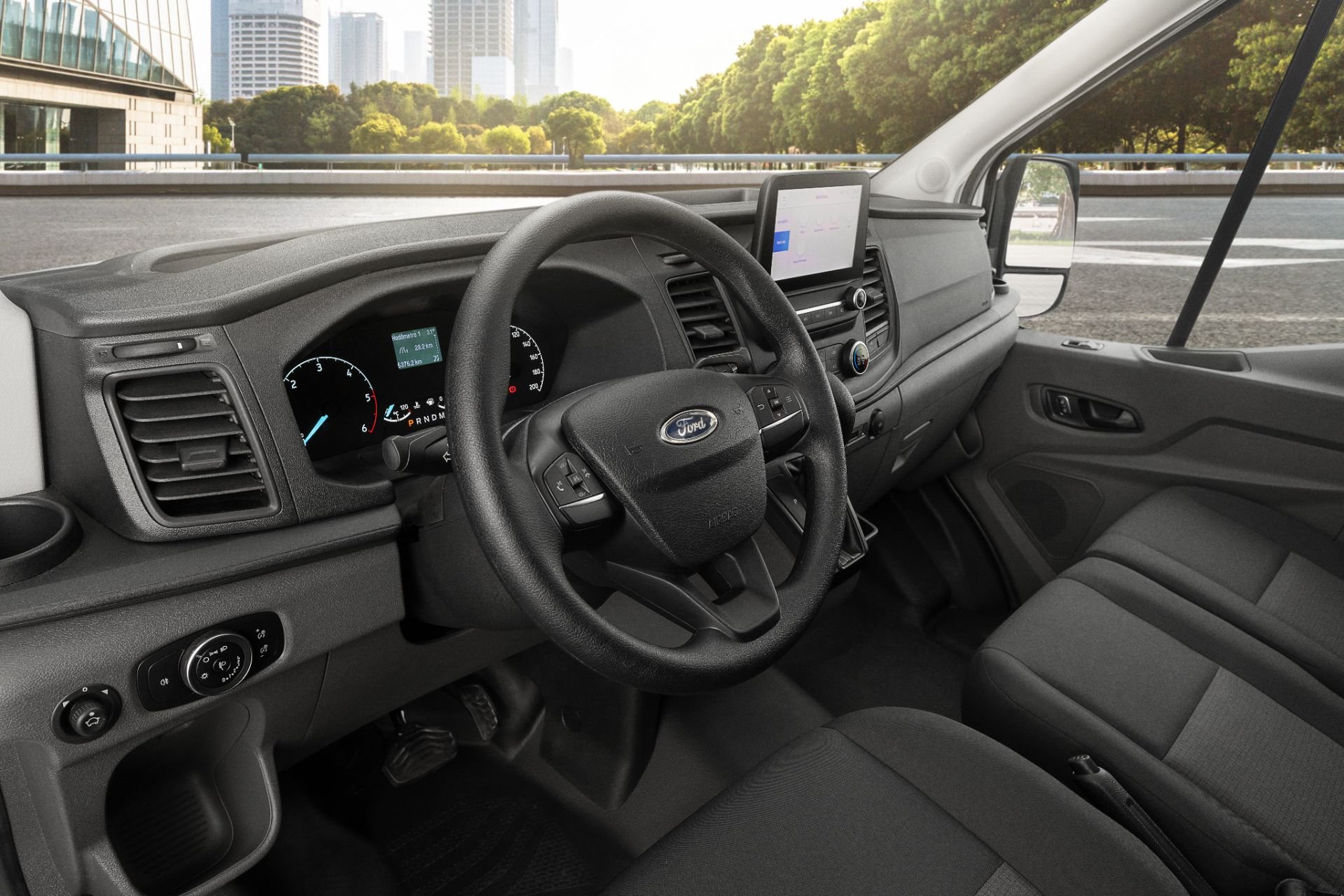 Sound insulation is also a highlight. According to Ford, it is 20% higher than that of its rivals. For those who spend all day behind the wheel, silence on the board is priceless. Not to mention the high level of security. The Transit Van received the highest EuroNCAP score of the year. That is, it meets the European safety standard.
integrated transport
The Ford Transit Van also has technologies that contribute to productivity. Today, every business is connected. You can not go out of the way to rely only on the way in your head, you need tools to ensure high accuracy and low operating costs.
To maximize results, the Transit has a built-in modem to keep the car online at all times. This allows the company to always have a vehicle location on the road.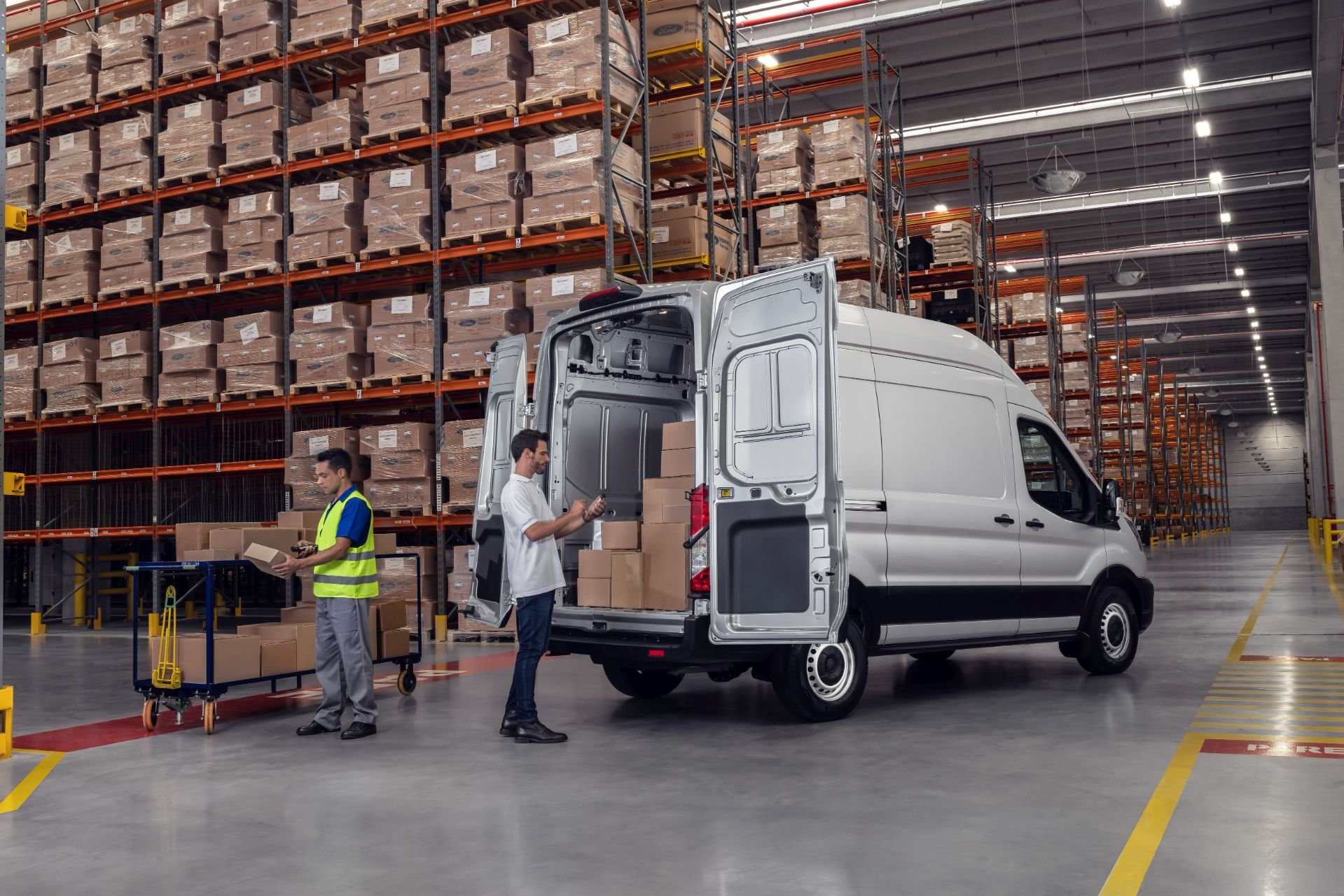 For an entrepreneur running his own business, having Transit connected means scheduling services without leaving the car. This technology also allows the entrepreneur to have full communication on board.
Including, the passenger backrest can be folded down and has a base that turns into a table. Therefore, it is possible to use the notebook, participate in the meeting and adjust the requirements without returning to the base. In a world where decisions are made at your fingertips, connectivity is essential to get the best results.
? Did you like it? Support our work by following our social networks and get access unique content. Don't forget to comment and share.
Oh, and if you're a fan of the sound from Borissearch Automated Chat On the main podcast platforms: