Mike Krack (49) has not yet started his new job. But in the spring it should be ready: Then the former boss of BMW motorsport will become the new boss of the team. Aston-Martin. We have it within 24 hours daytona he spoke to him. There he was still on behalf of bmw in the beginning.
Mike Krack, we found you in an interview as the sporting director of BMW, in the future you will be the new boss of Sebastian Vettel as the team boss at Aston Martin. Do you think you and BMW could see each other again in Formula 1 soon? Or to put it another way: aren't the new engine regulations in the first class also attractive for BMW to consider re-entering the field?
Mike Krack (49): BMW always looks at what happens in Formula 1. But I don't think that's an issue at the moment.
Was the Aston Martin offer too good to turn down?
It had nothing to do with the offer, but with the opportunity. I had a great time at BMW, especially in the last few years when I had more responsibility. It has been an opportunity now. If it hadn't come, I would have been very happy where I was. It wasn't like I ran away. But it was a chance you only get once in a lifetime. And after I had already done Formula 1 for a few years, it attracted me again.
The media is paying a lot of attention to you for a change: It's Formula 1 and the position is being watched very closely, especially in Germany with Sebastian Vettel being a four-time world champion.
I don't do it for appearances. It's just a challenge. Without disrespecting what I did recently, but you can say: do you want to play in the Bundesliga or the Champions League? If you ask a soccer player, he also wants to play in the Champions League.
What is your personal relationship with Sebastian Vettel, who you still know from BMW-Sauber?
We have a good relationship.
Do you think Vettel put in a good word for you?
(laughs) I don't know, I wasn't there. You will have to ask him yourself.
How do you approach your new job?
Don't forget: competition never sleeps. The standard is pretty high everywhere and you can't assume you've arrived somewhere and everything will be shown at once, neither in sports cars nor in Formula 1. Driving professional cars is not that easy, and it never has been. At least I've never seen it that easily.
It should stay that way: At Aston Martin, a lot of work awaits you, you don't have time to get used to it.
That is correct. And there is no predecessor there to teach me.
The case of his predecessor (former team boss Otmar Szafnauer left the team due to lack of success) shows above all that the pressure is currently high on the few positions in Formula 1…
I am aware of that. Pressure is good, but above all you have to take it so that it does not spread to the whole team. I have always tried to do the same at BMW, to keep the whole corporate environment as far away from motorsport as possible. That's important, because otherwise you lose professionals when they have to deal with things they don't know what to do with.
So you want to have the team's back. Who keeps theirs free?
Luckily I have a woman at home who is a world champion there. It is said that behind every strong man there is a stronger woman. That's right, because if the family doesn't support it, it won't work. Or you leave it all and have no family. I have two children, 12 and 14. If someone said 'don't do that', I wouldn't do it. But they will stay in Germany for now and then we will see. You are very exposed and I want to see how it works first. Also, I don't want to uproot everyone from their area just to start this event. So far so good, but we haven't run it yet. If things don't go well, I'll have to explain to Lawrence Stroll (team owner; editor) why."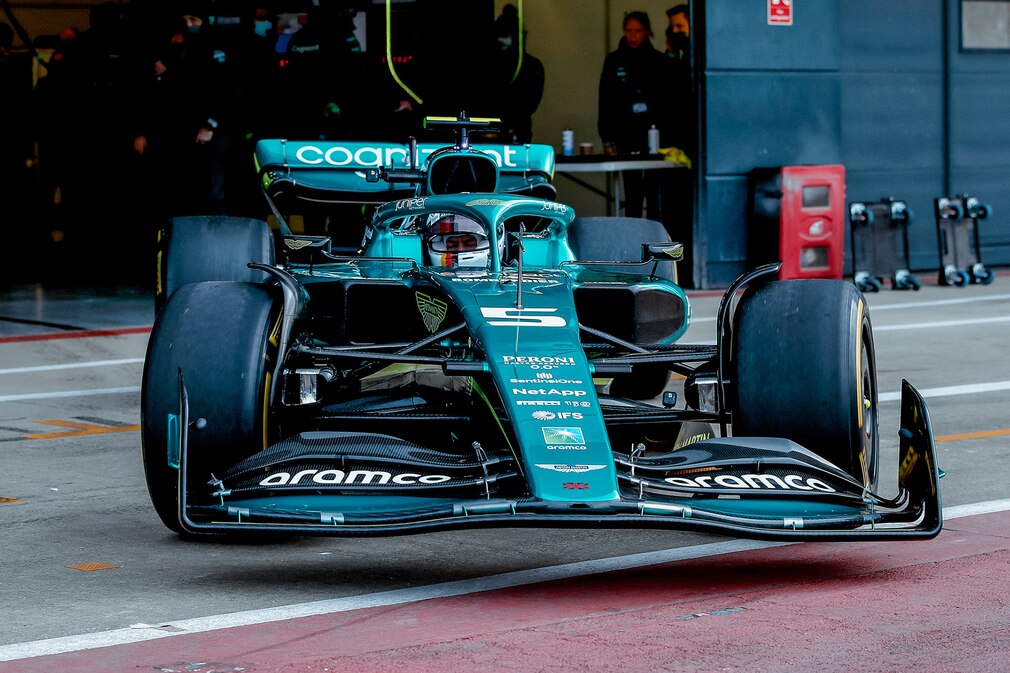 How did the contact with Aston Martin come about? Does the phone just ring one day and then this great opportunity is there?
Yes, it was true. The phone rang, but it wasn't an Aston Martin, it was a company of hunters. At first they were very ordinary and vague.
So it wasn't immediately clear what it was?
Not at all. They are very good at writing words. After the first conversation I just knew it was about Formula 1, not yet which team or role.
Do you remember what you were doing when the phone call came?
Yes: I was just in corona quarantine. Then I had a lot of time to think anyway.