A quantity of four Mini Cooper electric bikes will be available for purchase soon, starting at 2,399 euros
Like the Mini Cooper, the work of Cooper Bikes is aimed at driving in urban conditions, and this applies to each of the four models announced in the form of the CR-7E, CS1E, CG-7E and CL-7E. We can think of some more catchy and memorable names, but apparently someone thought these audio code words would be "cool" for a brand that entered the aftermarket of electric bikes with these four models. What exactly does this mean?
Read also: An electric bike for everything and for a power car. This is a Blix Ultra with big tires
It all comes under a Zehus Gen2 drivetrain in the rear hub, shared by each of the two wheels. This is because it has the ability to regenerate the brakes and charge the battery while driving. That's why the company says its bikes offer "infinite range" without the need for recharging. While this is true, the reality is that few may be willing to pedal hard just to charge the on-board batteries, rather than just using the charger. However, those who are ready will have the opportunity to do so, and this is the most important thing.
This charging-on-the-ride mode may not benefit many, but any user of these new Mini Cooper e-bikes will be pleased with the regenerative braking, which increases the charging rate by around 5%, saves energy and even brake pads (all models except CR) . – 7E, having hydraulic disc brakes). These, however, will not be used much by limiting the maximum support speed to 25 km/h.
Read also: Here is a new motor for electric bikes. The Bafang M510 does not compromise on power despite its lightness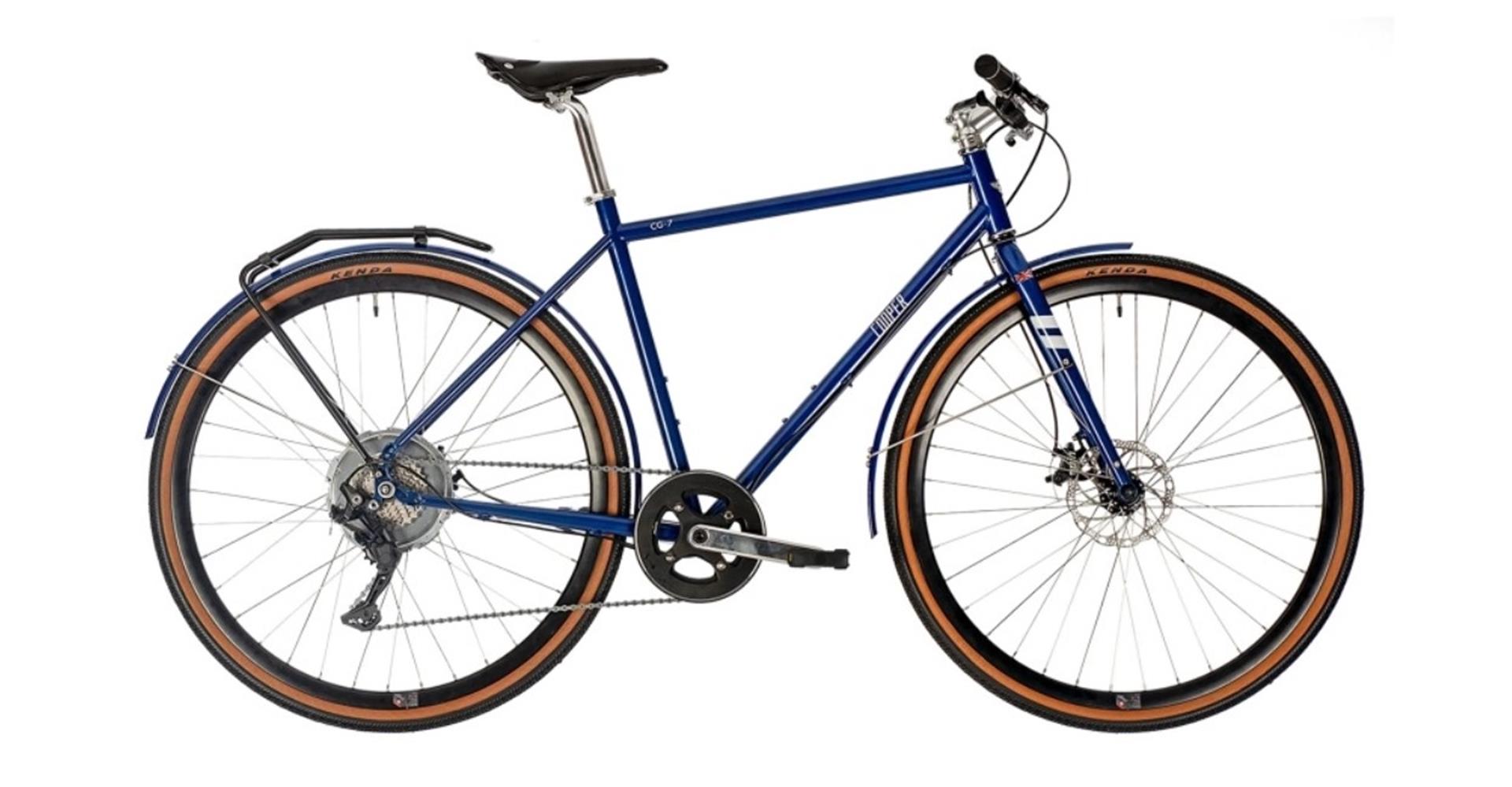 The size of the engine in the rear hub immediately shows the low efficiency, and actually producing 40 Nm of torque is not a very impressive result. When it comes to batteries, their capacity is also limited, only 173 Wh, while the new ebikes reach 500-800 Wh sets, providing up to 30/40 km of real assistance range.
Read also: The new Mahle X20 is part of the lightest powertrain for electric bikes
All models are equipped with Brooks saddles, they have a very elegant and classic design, which does not steal the roots of the ebike, even without a display, which is played by a smartphone with the appropriate application. Among these bikes, the CS1E single-speed model stands out, with a Gates carbon chainring.