The Pascucci Racing Team's weekend in Magione ends on a very positive note at the event for the third round of the Trofeo Italia Storico and Trofeo Italia Classico. In TIC Fino the winner of the 1600 race Francesco Fasolino super performance who with Citroen Saxo Racing Start 1600 immediately places himself in the first positions fighting for second place with Tonino Scocco's Peugeot 106 N Civt 1400.
Fasolino Junior manages to overtake the C&C rider, but in the final Scocco reacts and overtakes the Neapolitan, who in any case finishes third overall and above all wins in RS 1600, the most crowded class. Even Davide Fasolino in his first match of the season with the blue Citroen Saxo Vts does not disappoint the expectations and takes the ninth place overall with the victory attached in the NS 1600.
The agony of Tony Colagiacomo from Lazio who, while racing faithfully with his Peugeot 106 Production Evo 1400, was stopped by a mechanical failure. In the Trofeo Italia Storico Oltre 1600 race a great performance for Enrico Pascucci with Enrico Manucci's Peugeot 205 Gti.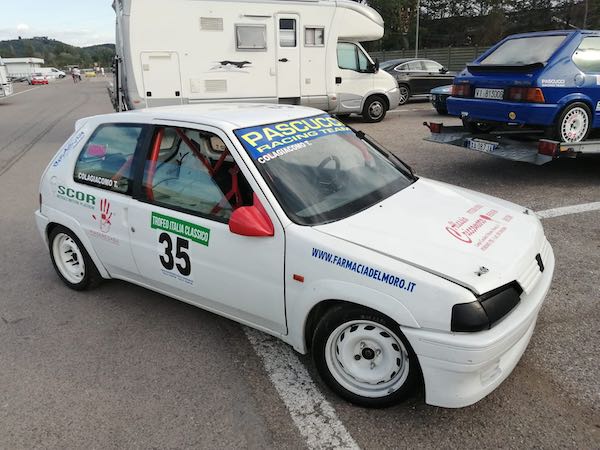 Orvieto starts well, fighting for fifth place with the Alfa Romeo Gtv of Fausto Amendolagine, when after a few laps a big change occurs: an oil leak on the Alfa Romeo 75 of Marcello Gunnella causes the R5 GT Turbo to spin for De Francesco and the Gtv. Amendolagin medicine; Pascucci instead drives brilliantly and never loses control, rising to third place overall which he holds until the end, winning in group 4 and taking the class win.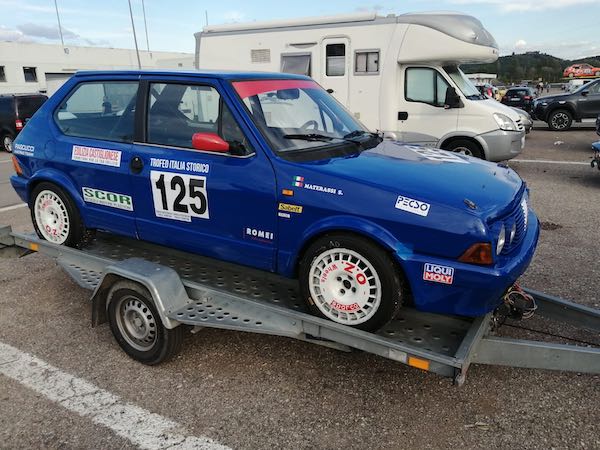 Pascucci was only beaten by Simoncini's powerful Mercedes 190 Dtm and Bruno Mazzuoli's Alfa Romeo GTV. Stefano Materassi also takes advantage of the circuit sequence and with his Fiat Ritmo 130 TC climbs to fifth place and maintains his position until the end, resisting the return of Amendolagine. The Trofeo Italia Classico and Trofeo Italia Storico take a long break until 10 September but the Pascucci Racing Team is already looking forward to the next commitment, the Civsa Lago-Montefiascone climb on the first weekend of June, where it will line up several of its top ranks. horse riders.