How much has the corona virus affected luxury brands and their customers?
The virus started in China, and this was our second largest market last year. As we all know, after a few weeks everything possible was closed there, including car dealers. If you cannot sell cars immediately in the second largest market, this affects the company. Especially that in the case of Rolls Royce it is not about a large amount and almost every car sold is important in the statistics. Rolls is not immune to this epidemic and neither are our customers.
What impact the coronavirus will have on our customers is still unknown. You have to wait a bit. They will surely ask questions: can I still afford an expensive car after all this? What? Am I in a good position to buy such a luxury product? Most of our clients have enough financial savings, but maybe some of them will need more time to think.
Your vehicle type only has 12 cylinder engines. How are you dealing with the new emissions standards?
We create long-term products (laughs). We estimate that around 80 percent of all Rolls Royces built since 1904 are still in operation. So Rolls is already an environmentally friendly product itself. When it comes to emissions, we are leaders in the luxury car segment. Sir Henry Rolls was an engineer and would not be satisfied with anything else. Of course, at this point we benefit from the development of the BMW Group. The next big step on this topic will be the electric model.
Frank Tiemann, head of PR Rolls Royce for Eastern Europe, Russia and Central Asia.
Are you thinking about the whole portfolio or a single model with an electric car?
We will start with one example. We will see how the market develops. Electric Rolls will arrive in the near future. Let's say in the first half of this decade. At the moment it is too early to talk about the details of this project. I can say that it will be a perfect example of electricity. It will not be hybrid or plug-in hybrid. Electric drive technology is developing at a very fast pace, so we are confident that in a few years we will be able to offer an electric Rolls Royce that will satisfy our customers.
How do you see autonomous driving technology?
We have had freedom cars since 1904 (laughs). The owner of a Rolls Royce has a chauffeur to drive him. However, to the surprise of many, the truth is that even in ancient times, a large number of customers sat behind the wheel of their own limousines. Today it happens even more often. Under or Wraith is 100 percent. driven by their owners, but also the drivers of Phantom (60%) or Ghost (about 80%) are not drivers, but owners. However, our clients often hire a driver. Therefore, the technology of freedom is in no way interesting or important for us. Currently, we also do not have such questions from customers.
BMW will stop offering 12 cylinder engines. Will such a decision affect your brand in any way? Are you using the same drivers?
Not at all. We build our own 12 cylinder engines. These are not the same power units that are fitted to their BMW models. Technically, some features are common, but look at the technical data – they are completely different from those of BMW. The nature of our engine is also completely different. For example, we need a powerful and velvety work at low speed, because we know that our cars often ride under the red carpet or slowly climb the road to the property. We will continue to use 12 cylinder engines.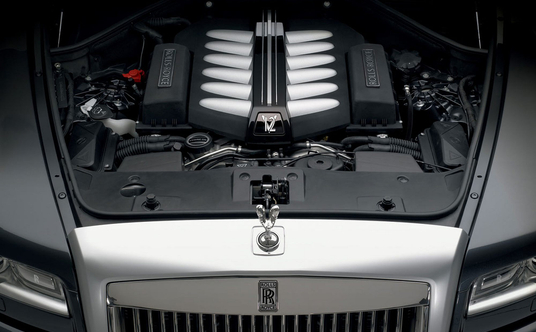 How many kilometers do your brand's customers travel? A lot, a little?
I personally know one of our clients who travels from the UK to the Cote d'Azur once a month. I also think of the owner from Poland who drives his car a lot because he is reluctant to fly. All the means he has to use professionally, he uses them in his Rolls Royce. But we also have customers who use their car to travel from the airport to their homes. It is impossible to take an average from this.
The idea of ​​introducing the Cullinan, a four-wheeled SUV was successful with the offer?
We like to call it a four-by-four Rolls Royce rather than an SUV. This is a never-before-seen model. It was particularly well received in Central and Eastern Europe. Due to the condition of the road and the weather, it is perfect there. The Cullinan was last year's best-selling model. Maybe this will also be the case this year.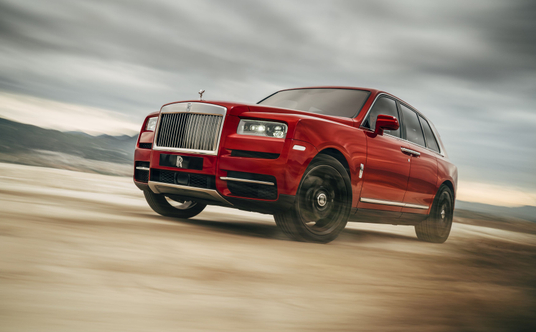 Rolls Royce Cullinan.
Are you planning to expand your portfolio with new designs? Will you find another niche for yourself?
We are lucky enough to be able to make a copy for ourselves. Three years ago, we presented the Sweptail prototype, which was ordered by a customer who wanted exactly this look for his car. The Sweptail was made in one copy only.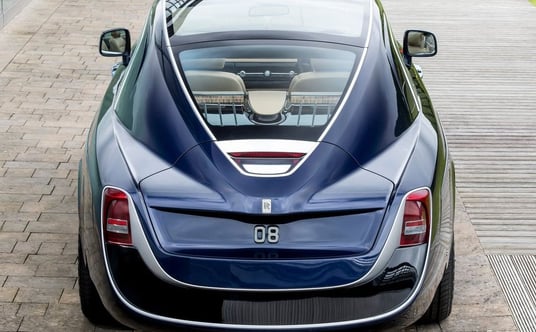 Rolls-Royce Sweptail.
So what will be the new Rolls model on the market?
This will be the new Spirit to be launched in the second half of this year, built on the same platform as the Cullinan and Phantom.
Is there such a thing as a Rolls Royce customer profile?
Our customers are about 44,000 different. body colors we offer. There are a few things that unite them. This is definitely the balance that allows them to buy Rolls. Most of them have their own companies. It is approximately 80 percent. customers in Europe. The remaining 20 percent. they are, for example, celebrities or athletes. Another thing they have in common is that they are good at what they do. Most of them have companies that are leaders in certain sectors in the world market. Success is the word that unites all our customers.
How many women buy a Rolls Royce?
More. When I started working in this company, you can count on the fingers of both hands of business women who decided to buy a Rolls Royce. Today, women are about 15 percent of our customers. This fully reflects the development of society where there are more and more powerful, confident and successful women. We are very happy about such a development.
The biggest market for Rolls Royce…
… It's America. Number two is China, followed by the UK. For the United Arab Emirates and Japan next. At the moment, we do not know how the sales will be distributed this year, but we see a high stability of the European market. Last year, we sold 4,500 cars. We will see how this year will be.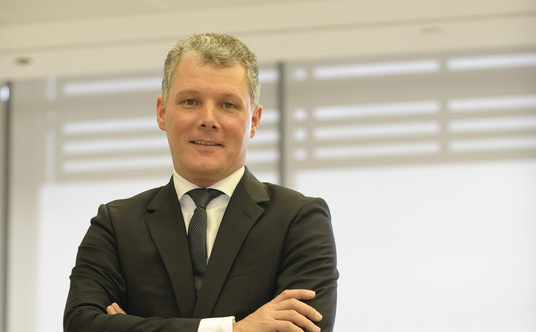 Frank Tiemann, head of PR Rolls Royce for Eastern Europe, Russia and Central Asia.
If you could keep one Rolls Royce in your garage, which one would it be?
If I tried to imagine that I was a customer, I would say that I want a large garage where I can park various models. For the weekend I could go to Sopot with Dawn, during the week I would take the Wraith to a meeting in Katowice, and in the evening I would like to take the Phantom to the opera house. These would be the three Rolls Royce models that I would keep in my garage.