After Hummer, General Motors will get another great electric model. The next Chevrolet Silverado will also get a full electric train.
Electric cars are not only hot in Europe, EV is also growing rapidly in America. Anyone who does not build a road to take electricity in that country is not his property. And so Chevrolet will do just that. General Motors announced the electronic Silverado yesterday.
hummer
The electric carrier will see daylight at the ZERO Factory in the U.S. state of Michigan, where the Hummer EV that has already been announced will come out of the production route. So it is not surprising that both types use the same Ultium Platform. Silverado must have a power line of more than 400 miles, or approximately 640 miles. General Motors has not yet shared any further information. It is also unknown when the electronic Silverado will appear on the market.
The new Hummer is electric and insane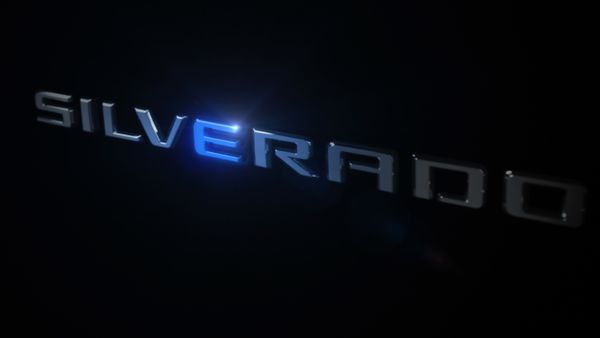 What is known is that General Motors has big power plans. It aims to supply more than one million electric vehicles worldwide by 2025 and thus become a market leader in North America. "Cars coming out of the ZERO Factory will change the world and the way people look at electric vehicles," said GM chief Mark Reuss during the program presentation.
Dear
It is expected that Chevrolet will continue to supply the standard Silverado gasoline and diesel engines for some time. After all, the US pick-up has been on the list of the best-selling cars in the world for years and it seems unlikely that Chevrolet will soon stop with versions and combustion engines, which are popular in the United States. In any case it is unlikely that the new Silverado on the Ultium Platform will also look like a diesel and / or gasoline engine. After all, the platform is only aimed at the electric power train.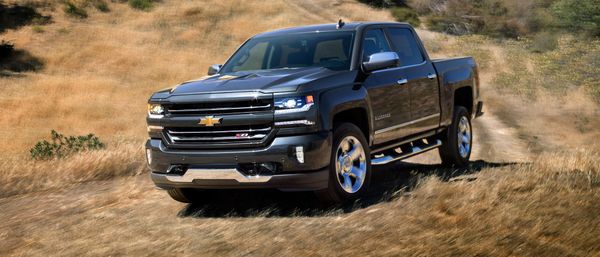 All in all, now it will be interesting which manufacturer will be the first to come up with an electronic pick-up. Many such cars have been advertised in the last two years, but certainly no manufacturer has been able to bring a car to market. For example, Rivian already wanted to show R1T last year, but was forced to postpone the launch of the long-awaited EV market until 2021. Tesla is expected to finally submit a production version of Cybertruck this year.
Tesla Cybertruck is about to be ready for the next step
Did you notice the error? Email us. We thank you.
Information

Jana†

Volkswagen Phaeton almost got a successor

Information


7 July 2022†

Audi RS3 getting worse: ABT RS3 R

Information


7 July 2022†

Why Bentley Fits 'Flight Seats' in Bentayga EWB

Information


7 July 2022†

Ford Ranger finds new competitor: Volkswagen Amarok

Information


7 July 2022†

Hyundai are making fun of the attractive model, is this the new coupe?

Information


7 July 2022†

Who are the best drivers, men or women?

Information


July 6, 2022†

Someone drives a BMW 7 Series 1650+ km from London to Madrid in a tank

Information


July 6, 2022†

Road price: for these 3 tips you are out as cheap as possible
var deniedConsent = tc_vars.didomiPurposesConsentDenied; if(deniedConsent.indexOf('cookies') == -1){
//SETTING VARIABLES var wpk_tags = dataLayer[0].Tags; if (wpk_tags != undefined) { var wpk_tags_array = wpk_tags.split(','); }else{ var wpk_tags_array = []; }
var sales_keywords = dataLayer[0].sales_keywords; if(sales_keywords == undefined){ sales_keywords=""; }else{ sales_keywords = sales_keywords.replace(/_/g, ''); sales_keywords = sales_keywords.replace(/&/g, '_'); sales_keywords = sales_keywords.replace(/&/g, '_'); }
if (typeof dataLayer[0].Site !== 'undefined') { var site_name = dataLayer[0].Site.toLowerCase(); }else{ var site_name=""; }
site_name = site_name.split(".");
//SETTING VARIABLES
var script = document.createElement("script"); script.src = "https://shared.mediahuis.be/cxense/cxense.autovisie.min.js"; script.type = "didomi/javascript"; script.setAttribute('data-vendor','iab:412');
console.log('ads: '+deniedConsent.indexOf('create_ads_profile')); console.log('content: '+deniedConsent.indexOf('select_personalized_content'));
if(deniedConsent.indexOf('create_ads_profile') < 0 && deniedConsent.indexOf('select_personalized_content') < 0){ document.head.appendChild(script); console.log('load cxense!!!'); }else{ console.log('NOT load cxense!!'); } if (dataLayer[0].show_banners == 1) { // console.log('fillSlots'); setTimeout(function(){ fillSlots(); }, 1000); } if(deniedConsent.indexOf('social_media') < 0){ var y = document.getElementsByClassName("social-media-no-consent-box"); var i; for (i = 0; i < y.length; i++) { y[i].style.display = "none"; } var x_fb_post = document.getElementsByClassName("fb-post-no-consent"); while(x_fb_post.length > 0) { x_fb_post[0].className = "fb-post"; }
var x_fb_video = document.getElementsByClassName("fb-video-no-consent"); var i; while(x_fb_video.length > 0) { x_fb_video[0].className = "fb-video"; }
var x_twitter = document.getElementsByClassName("twitter-tweet-no-consent"); while(x_twitter.length > 0) { x_twitter[0].className = "twitter-tweet"; }
var xi = document.getElementsByClassName("instagram-media-no-consent"); while(xi.length > 0) { xi[0].className = "instagram-media"; }
var script = document.createElement("script"); script.src = "https://platform.twitter.com/widgets.js"; document.head.appendChild(script);
var script = document.createElement("script"); script.src = "https://www.instagram.com/embed.js"; document.head.appendChild(script);
var script = document.createElement("script"); script.innerHTML = "window.instgrm.Embeds.process();"; document.head.appendChild(script);
var script = document.createElement("script"); script.src = "https://connect.facebook.net/nl_NL/sdk.js#xfbml=1&version=v8.0";
var facebookDiv = document.createElement('script'); facebookDiv.innerHTML =`window.fbAsyncInit = function() {FB.init({ xfbml : true, version : 'v5.0' });}; `; document.head.appendChild(facebookDiv);
var my_awesome_script = document.createElement('script'); my_awesome_script.setAttribute('src','https://connect.facebook.net/en_US/sdk.js'); my_awesome_script.async="true"; my_awesome_script.defer="true"; document.head.appendChild(my_awesome_script);
}
} }
if (navigator.userAgent.toLowerCase().indexOf('cxensebot') != -1) {
loadAllScripts();
}