(Motorsport-Total.com/Motor1) – From 2027, Fiat's model range should consist of battery-powered cars only. Stellantis' parent company apparently wants the Italian brand to become an electric brand from 2027. That appears to be true for Abarth, as revealed in its 2021 financial results presentation.
Fiat Centoventi configurator
zoom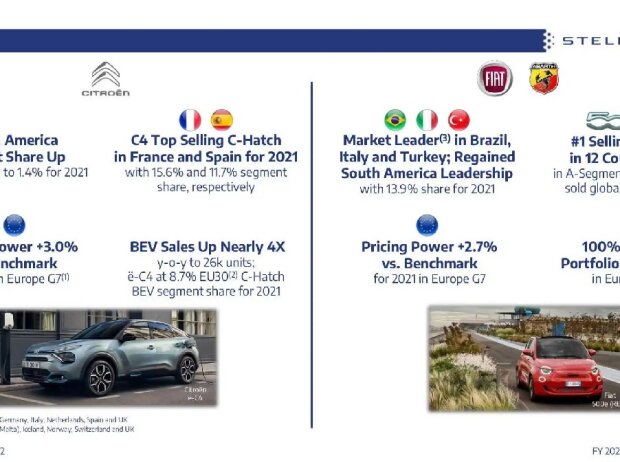 © InsideEvs.com
Stellantis brand overview zoom
This makes it clear to the rest of the Stellantis brand when the combustion engine will end. Previously, the departure dates came out DS (2024)Lancia (2026), Alpha (2027) and Vauxhall (2028) known. Many of these departure dates were announced when the company announced its results for the first half of 2021. Fiat's announcement will now come with the release of full-year 2021 figures.
So far, Fiat has three electric cars on the market – Fiat 500 e and commercial vehicles e-Ducato and e-Scudo. The e-Ulysse will follow soon, but this is a glazed version of the e-Scudo.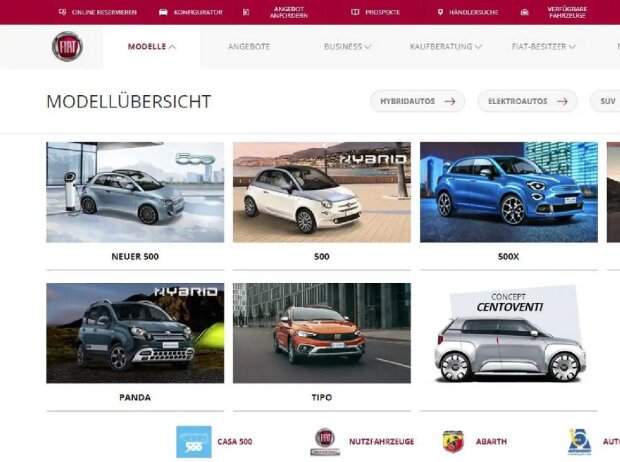 © InsideEvs.com
An overview of the Fiat model zoom
If you believe the rumours, an electric panda will follow, which could be based on the Centoventi study presented in 2019. A note about this: The Centoventi Concept also appears in a preview of the model on the Fiat website – as if it were a production model:
You can even configure the car already, although the configuration is limited to body color and wheels. Our cover photo shows how the possibilities are here.
© InsideEvs.com
Stellantis Brands Schedule zoom
Whether it's the Centoventi or another car: In any case, the new product roadmap from Stellantis still lists the launch of an electric model for this year or next. It appears with the notation TBA ("To Be Announced") to the right of the channel in the following chart:
In June 2021, Fiat boss Olivier François said: "Between 2025 and 2030, our product range will gradually be converted to electric vehicles." In January, the brand boss then promised a new electric Fiat based on the Centoventi, which should have been delivered in 2022 and launched in 2023.