Posted on:
Last update: 27.05.2023
And: Nicolas Grumel
In many cases, Mercedes-Benz has prepared the Actros especially for the Castellet GP. This year this unique tractor is called Top Truck, and its decoration is obviously inspired by the movie Top Gun.
This top Mercedes Actros 5 1863 truck is powered by the well-known inline 6 cylinder OM 473 here in its 625 hp version, the most powerful one available on the list.
The complete cover of the tractor is the work of Facing, which has been collaborating for several years with Daimler Trucks France.
It takes place on the stand of the brand and star of the GP du Castellet, alongside the more classic Mercedes Actros 1853.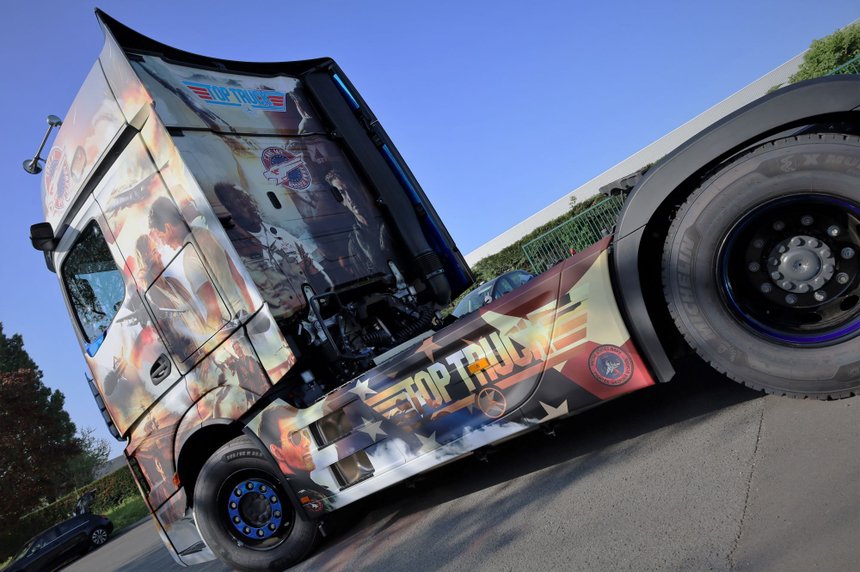 Note that the limited edition 1/43 Actros 5 Top Truck was produced in 200 copies, to be ordered on the stand.
There is still time to plan a short visit to the Paul Ricard circuit in Var, the GP takes place until Sunday evening!
For all information about GP du Castellet, click this link