The 2023 World Superbike Championship marks the fourth year of Honda's factory return with the CBR1000RR-R. For the two-day test in Jerez, Iker Lecuona and Xavi Vierge were joined by many engineers from Japan.
In the 2023 World Superbike Championship, the factory team from Honda Racing Corporation trusts the duo of last year's players Iker Lecuona and Xavi Vierge. For the two Spaniards, this week's test at Jerez was mainly about suspension set-up with Super Concession Parts. These are aimed at chassis modifications that are prohibited in normal regulations. Honda has been using these parts since Indonesia 2022.
After the rainy Jerez test in December, the weather on Wednesday and Thursday of this week was cold but sunny and dry. HRC had prepared further updates for the setup of the two-day test.
With a time of 1:39.337 minutes, Lecuona was ranked in the wide midfield. The 23-year-old was largely satisfied with the progress.
"On the first day we struggled with the brakes, which we were able to improve on Thursday. That was the first positive thing, but we were also able to make progress in various aspects of the bike setup, with only one exception: we still have to do more and enter," said Lecuona. "However, I am satisfied with the work we were able to do in these two days of testing. I am also pleased with the speed of the tires used. I also tried the new soft tire but almost fell off at 8. This was my best safety ever as I was able to catch the bike with an elbow and a knee. I couldn't take advantage of the qualifying tyre, but I was keeping pace with the SC0 tyre."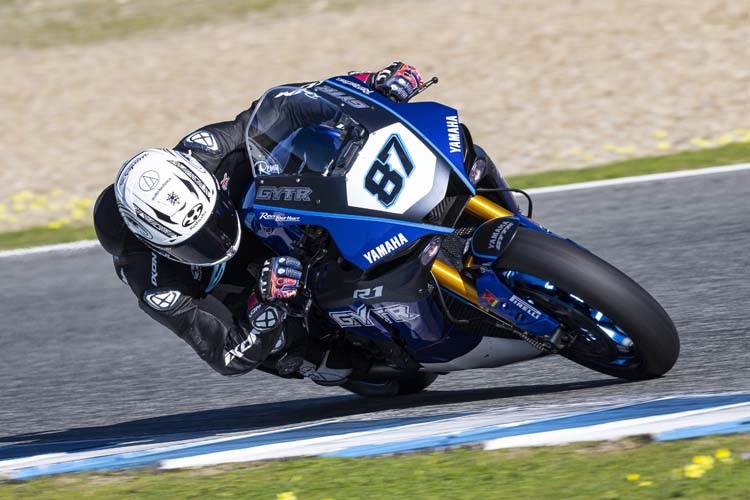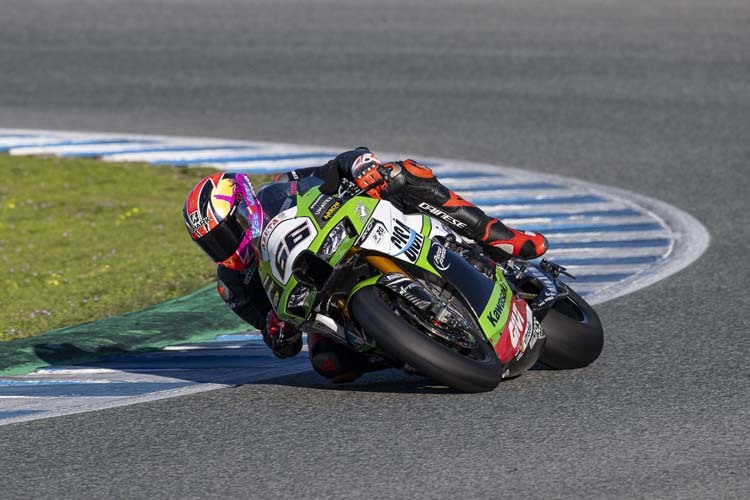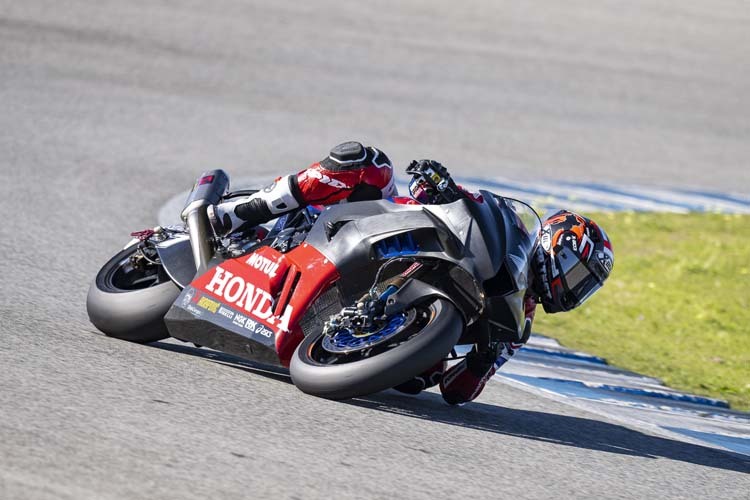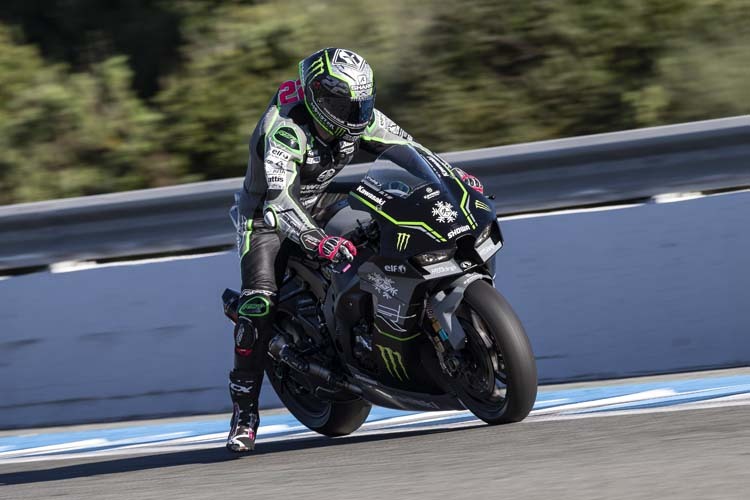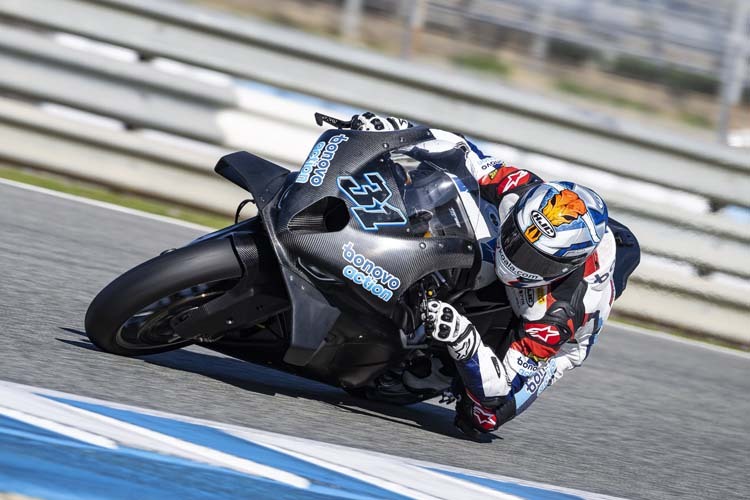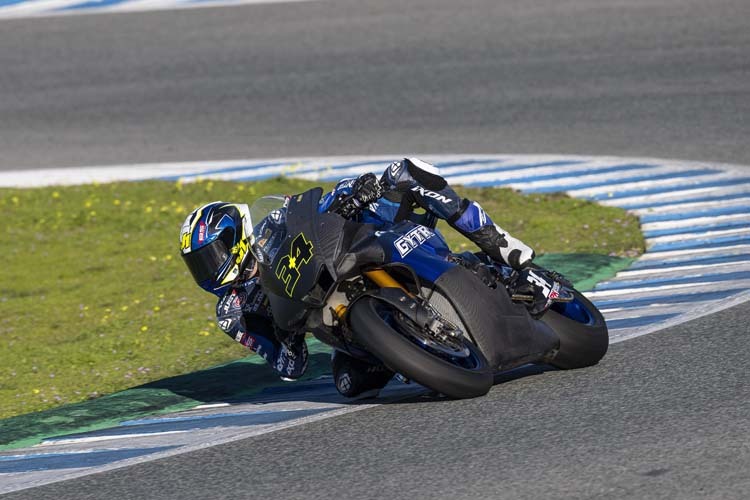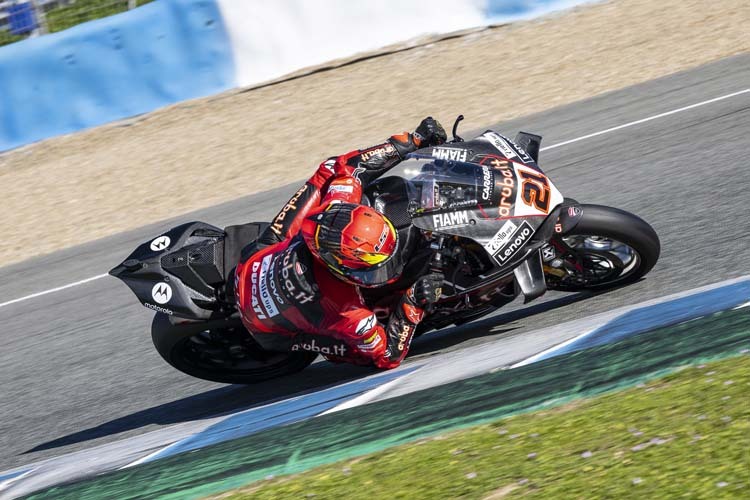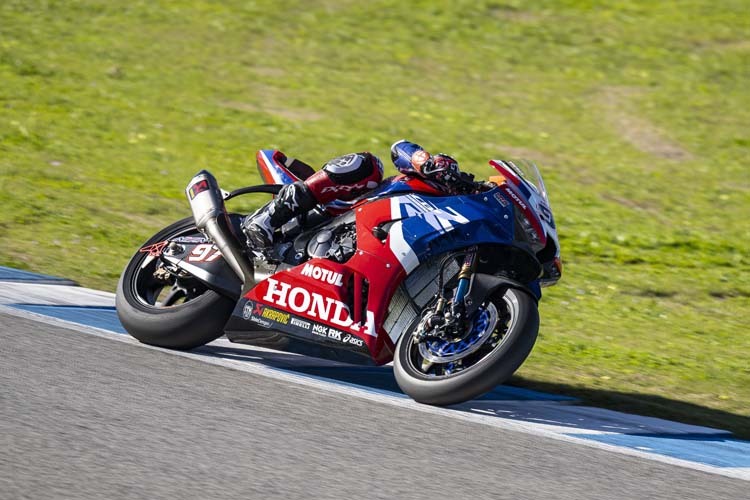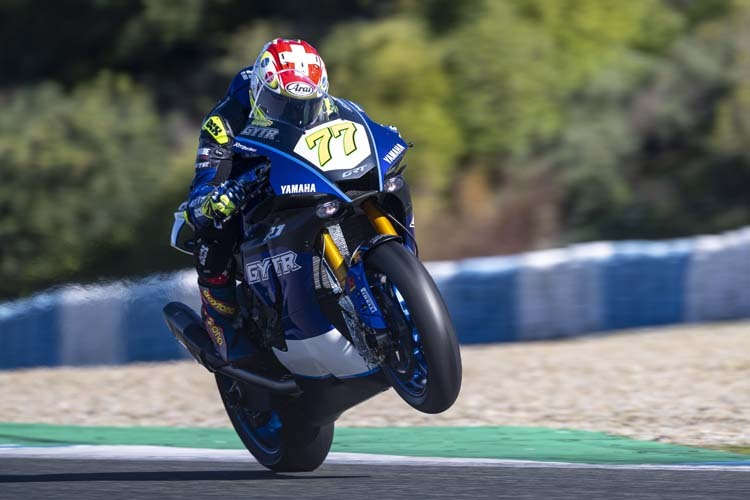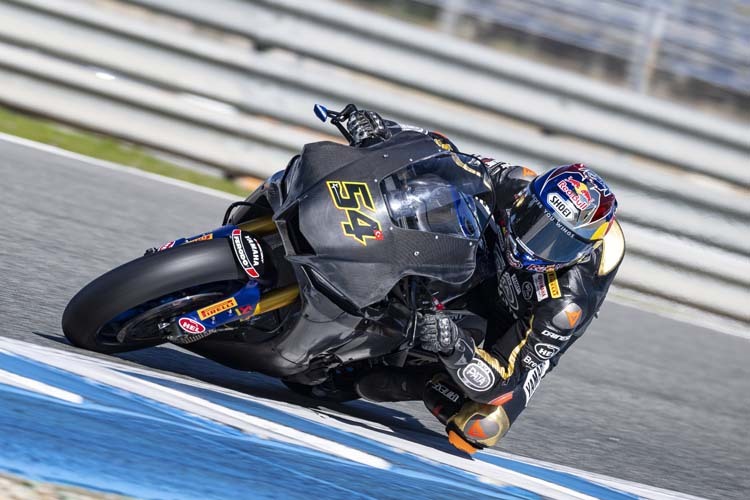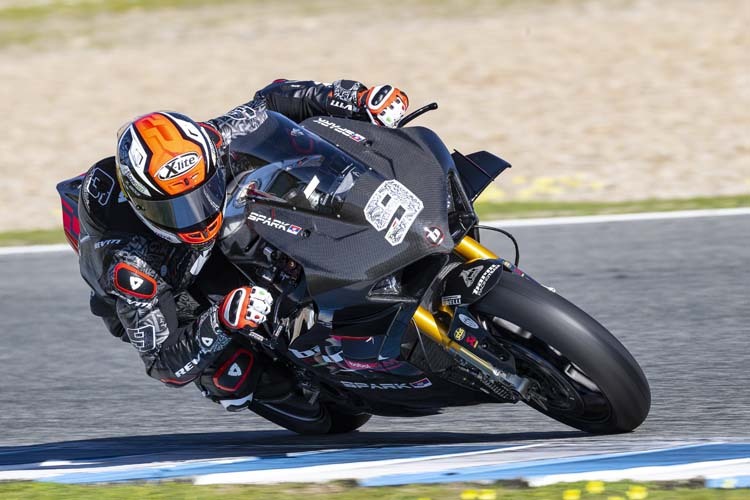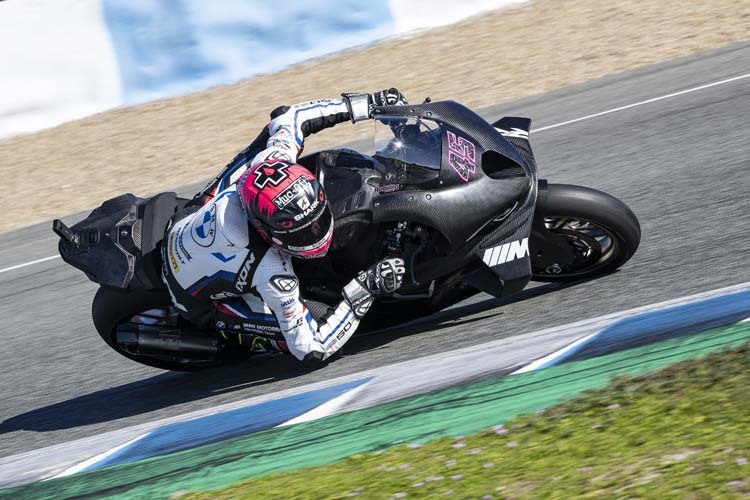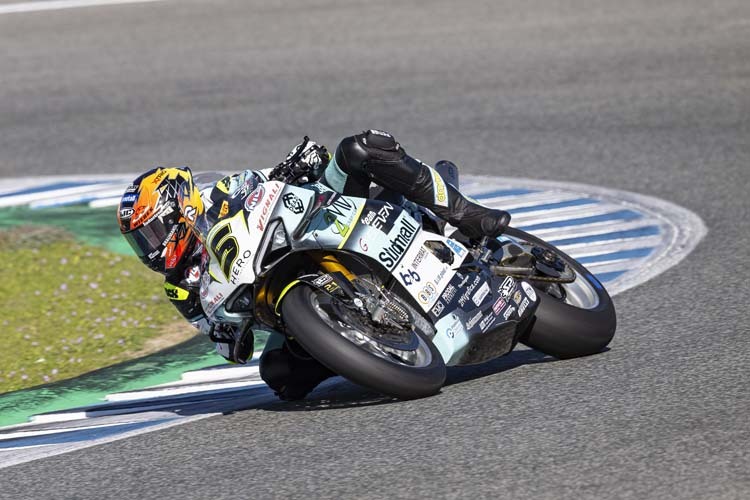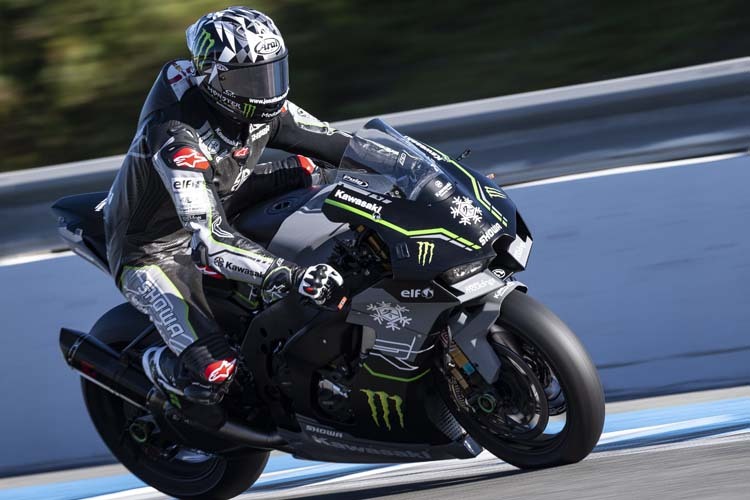 His teammate Xavi Vierge was 0.5 seconds faster than Lecuona.
"We had a lot to do and we tried a lot of things. Basically, we went through all the points that we couldn't look at well in the final sessions and test sessions in 2022," said the 25-year-old. next in Portimão. We are doing our best to reach our goals as soon as possible. The fact that there are many Japanese engineers here gave us more motivation.
Superbike: Jerez test times, 25./26. January 2023

space
Driver (Nat./Motorbike)
Wednesday
Thursday
1.
Toprak Razgatlioglu (TR/Yamaha)
1:38.597 minutes

Minutes 1:38.269

2.
Jonathan Rea (UK/Kawasaki)
1:39.302

1:38.352

3.
Alvaro Bautista (E/Ducati)
1:38,851

1:38,449

4.
Michael Rinaldi (I/Ducati)
1:39,240

1:38,646

5.
Alex Lowes (UK/Kawasaki)
1:39,684

1:39.175

6.
Dominique Aegerter (CH/Yamaha)
1:39,934

1:39,193

7.
Andrea Locatelli (I/Yamaha)
1:40,227

1:39,280

of the 8th.
Danilo Petrucci (I/Ducati)
1:39,790

1:39,311

9.
Iker Lecuona (E/Honda)
1:39,883

1:39,337

10
Remy Gardner (AUS/Yamaha)
1:40,551

1:39,464

11.
Loris Baz (F/BMW)
1:41,040

1:39,517

12.
Scott Redding (UK/BMW)
1:39,998

1:39,710

13.
Xavi Vierge (E/Honda)
1:39,879

1:39,860

14
Philipp Öttl (D/Ducati)
1:40,234

1:40,023

15
Garrett Gerloff (USA/BMW)

1:40,065

1:40.101
16
Michael v Mark (NL/BMW)
1:40,769

1:40,221

17
Tom Sykes (UK/Kawasaki)
1:40,882

1:40,750

18
Lorenzo Baldassarri (I/Yamaha)
1:41,726

1:40.975

19
Florian Marino (F/Kawasaki)
1:43,214

1:41,553

20
Oliver Koenig (CZ/Kawasaki)
1:41,630

1:41,595

Supersport: Jerez test times, 25./26. January 2023

space
Driver (Nat./Motorbike)
Wednesday
Thursday
1.
Nicolo Bulega (I/Ducati)
1:42.454 minutes

1:41,685

at least
2.
Can Oncu (TR/Kawasaki)
1:42,466

1:41,858

3.
Federico Caricasulo (I/Ducati)
1:42,538

1:42.012

4.
Adrian Huertas (E/Kawasaki)
1:43,455

1:42,923

5.
Andrea Mantovani (I/Yamaha)

1:43,066

1:43,149
6.
John McPhee (UK/Kawasaki)
1:46.254

1:43,665

7.
Yuta Okay (J/Kawasak)

1:46.225