One of the world's largest motorcycle manufacturers has revealed plans to electrify the two-wheeler segment. By 2025, Honda's global lineup will add at least ten electric models. The process of electric two-wheelers will start with cheap and common parts, which are electric bicycles (EB) and mopeds (EM). Currently, both these sectors account for 90 percent of the global sales of electric two-wheelers.
Between 2022 and 2024, five new electric bicycles and mopeds from the Japanese manufacturer will be available in Europe, Asia and Japan. In 2024-2025, two zero-emission city motorcycles and three electric motorcycles (Fun EV) will debut in selected markets. In addition, the offer will also include an electric model intended for younger consumers – Kids Fun EV. The zero-emission motorcycles will be available in Europe, the United States and Japan. New models should be based on replaceable semiconductor batteries, which are still being developed.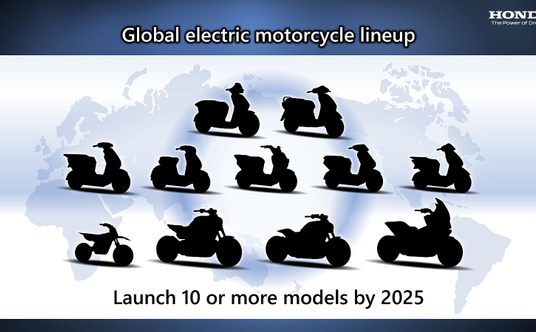 Read more

As part of its carbon neutrality drive, Honda is also continuing to develop two-wheelers that run on alternative fuel – a mixture of petrol and ethanol. Flex oil brands are already available for sale on the Brazilian market. In 2026, annual global sales of Honda electric two-wheelers are expected to reach one million units (5% of the brand's total sales). At the end of this decade, it is estimated that the number of buyers will increase to 3.5 million, which will correspond to 15 percent of the total sales volume. By 2040, Honda has pledged to achieve carbon neutrality in the motorcycle segment.