Has Elon Musk spent too little time on Tesla because of all the controversy over the Twitter takeover? Thousands of Tesla vehicles are being recalled to the factory after discovering a problem with the power steering.
It's clear that the world's richest man is obsessed with social media shopping. In any case, the extra burden on his shoulders will not have helped Tesla.
Is Elon Musk too busy with Twitter?
after a lot legal dispute Elon Musk has been allowed to call himself the owner of Twitter since last week. The only real work of the new CEO was yet to begin. He had barely made it to headquarters when Musk immediately calmed things down.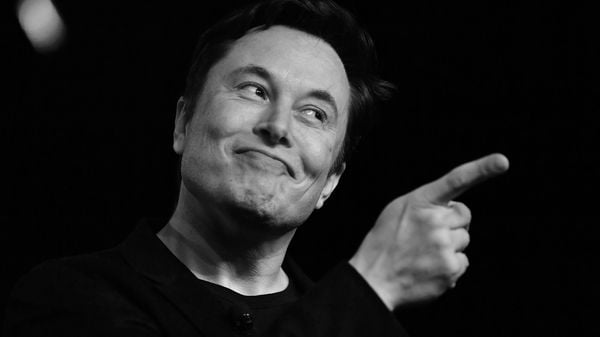 Half the staff were put on the streetvalidation check marks will do cost of moneyand you can't imitate the great master if you don't want to permanent ban get. Perhaps Elon Musk had his own goals for a better Tesla. Because even there, everything is not done well (except for cars, of course).
Tesla is recalling thousands of cars
Tesla, the son of Elon Musk, is now recalling more than 40,000 cars in the United States due to a problem with the electric drive. This system can fail when driving on potholes and rough road surfaces. Precisely, it is about Example S and Model Xmanufactured between 2017 and 2021.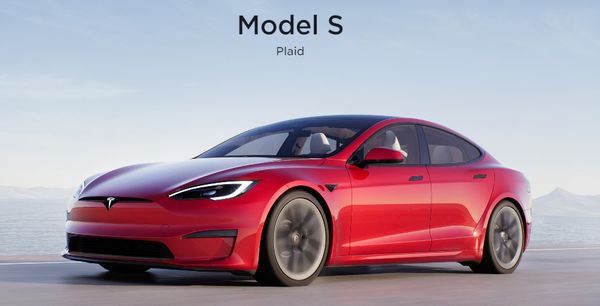 According to Tesla, the problem can be solved with a small software modification, but electric cars must first pass the factory in California. For now, it would only apply to Tesla vehicles produced in the United States.
The US National Highway Traffic Safety Administration (NHTSA) warned that if the power steering fails, the car will accelerate, especially at low speeds. This increases the risk of an accident. As far as is known, according to Tesla, there were no accidents due to the steering problem.
Did you see the mistake? Send us an email. We thank you.
window.didomiEventListeners = window.didomiEventListeners || []; window.didomiEventListeners.push({ event: 'notice.clickagree', listener: function () { console.log('clicked agree'); consentLevel =3; loadAllScripts(); return false; } }); window.didomiEventListeners.push({ event: 'preferences.clickagreetoall', listener: function () { console.log('clicked agree'); consentLevel =3; loadAllScripts(); return false; } }); window.didomiEventListeners.push({ event: 'preferences.clicksavechoices', listener: function () { console.log('clicked agree'); consentLevel = 3; loadAllScripts(); return false; } });
function loadAllScripts(){ console.log('start loading all scripts 2.19'); console.log(tc_vars.didomiPurposesConsentDenied);
var deniedConsent = tc_vars.didomiPurposesConsentDenied; if(deniedConsent.indexOf('cookies') == -1){
//SETTING VARIABLES var wpk_tags = dataLayer[0].Tags; if (wpk_tags != undefined) { var wpk_tags_array = wpk_tags.split(','); }else{ var wpk_tags_array = []; }
var sales_keywords = dataLayer[0].sales_keywords; if(sales_keywords == undefined){ sales_keywords=""; }else{ sales_keywords = sales_keywords.replace(/_/g, ''); sales_keywords = sales_keywords.replace(/&/g, '_'); sales_keywords = sales_keywords.replace(/&/g, '_'); }
if (typeof dataLayer[0].Site !== 'undefined') { var site_name = dataLayer[0].Site.toLowerCase(); }else{ var site_name=""; }
site_name = site_name.split(".");
//SETTING VARIABLES
var script = document.createElement("script"); script.src = "https://shared.mediahuis.be/cxense/cxense.manners.min.js"; script.type = "didomi/javascript"; script.setAttribute('data-vendor','iab:412');
console.log('ads: '+deniedConsent.indexOf('create_ads_profile')); console.log('content: '+deniedConsent.indexOf('select_personalized_content'));
if(deniedConsent.indexOf('create_ads_profile') < 0 && deniedConsent.indexOf('select_personalized_content') < 0){ document.head.appendChild(script); console.log('load cxense!!!'); }else{ console.log('NOT load cxense!!'); } if (dataLayer[0].show_banners == 1) { // console.log('fillSlots'); setTimeout(function(){ fillSlots(); }, 1000); } if(deniedConsent.indexOf('social_media') < 0){ var y = document.getElementsByClassName("social-media-no-consent-box"); var i; for (i = 0; i < y.length; i++) { y[i].style.display = "none"; } var x_fb_post = document.getElementsByClassName("fb-post-no-consent"); while(x_fb_post.length > 0) { x_fb_post[0].className = "fb-post"; }
var x_fb_video = document.getElementsByClassName("fb-video-no-consent"); var i; while(x_fb_video.length > 0) { x_fb_video[0].className = "fb-video"; }
var x_twitter = document.getElementsByClassName("twitter-tweet-no-consent"); while(x_twitter.length > 0) { x_twitter[0].className = "twitter-tweet"; }
var xi = document.getElementsByClassName("instagram-media-no-consent"); while(xi.length > 0) { xi[0].className = "instagram-media"; }
var script = document.createElement("script"); script.src = "https://platform.twitter.com/widgets.js"; document.head.appendChild(script);
var script = document.createElement("script"); script.src = "https://www.instagram.com/embed.js"; document.head.appendChild(script);
var script = document.createElement("script"); script.innerHTML = "window.instgrm.Embeds.process();"; document.head.appendChild(script);
var script = document.createElement("script"); script.src = "https://connect.facebook.net/nl_NL/sdk.js#xfbml=1&version=v8.0";
var facebookDiv = document.createElement('script'); facebookDiv.innerHTML =`window.fbAsyncInit = function() {FB.init({ xfbml : true, version : 'v5.0' });}; `; document.head.appendChild(facebookDiv);
var my_awesome_script = document.createElement('script'); my_awesome_script.setAttribute('src','https://connect.facebook.net/en_US/sdk.js'); my_awesome_script.async="true"; my_awesome_script.defer="true"; document.head.appendChild(my_awesome_script);
}
if (deniedConsent.indexOf('measure_content_performance') < 0){ var script = document.createElement("script"); script.src = "https://cdn.onthe.io/io.js/xuwyyty5Qusg"; document.head.appendChild(script); console.log('load IO Tech'); loadIo(); }else{ console.log('NOT load IO Tech'); } } } if (navigator.userAgent.toLowerCase().indexOf('cxensebot') != -1) { loadAllScripts(); }